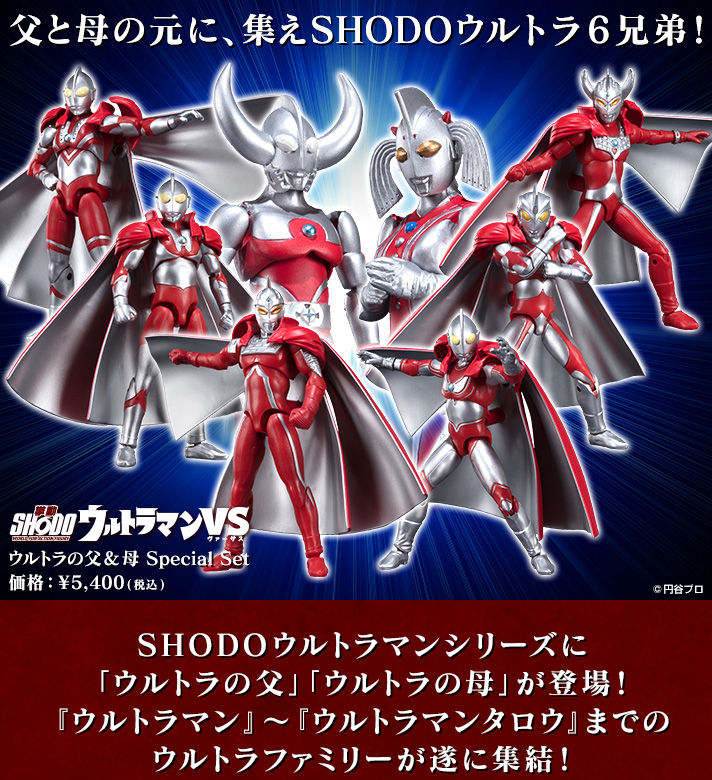 Ultra's father, mother appeared in the SHODO series!
Along with the already released Ultra 6 brothers, the Ultra family is complete with this item.
In addition 6 brothers mantles that can be attached to Ultra 6 brothers are attached.
The moving mechanism of the mantle makes it possible to reproduce the lively posing.
【Set content】
● 2 colored figures (replacement wrist)
● Brothers mantle set 6 sets
● 1 set of paper diorama "light country"
● 1 chewing gum
Material
Complete dolls: ABS · PVC
Cloak: ABS
【Size】
Ultra's father: H 105 mm × W 30 mm
Brothers cloak (when closed): H 80 mm × W 40 mm
Diorama: H 200 mm × W 360 mm