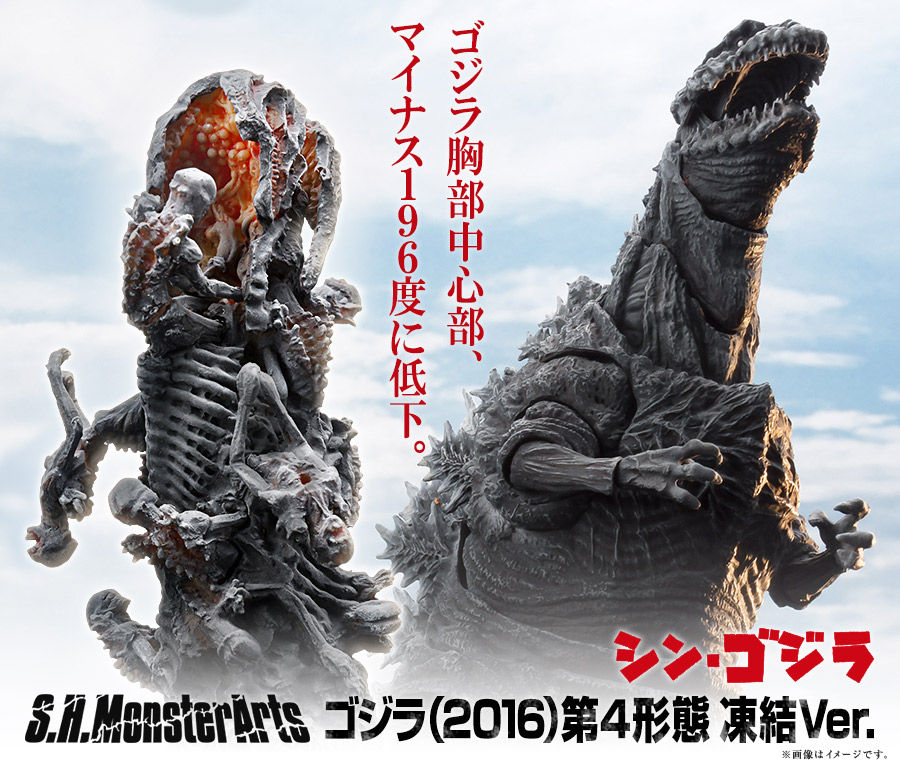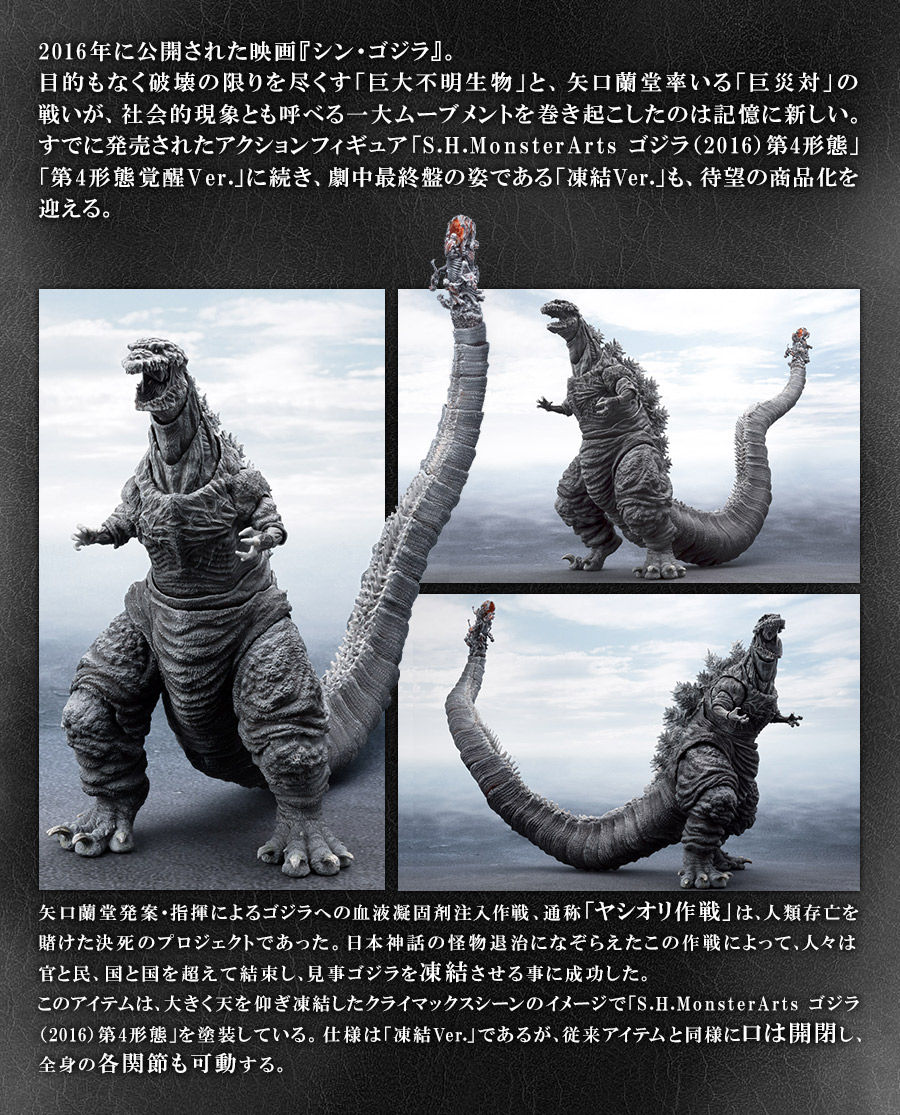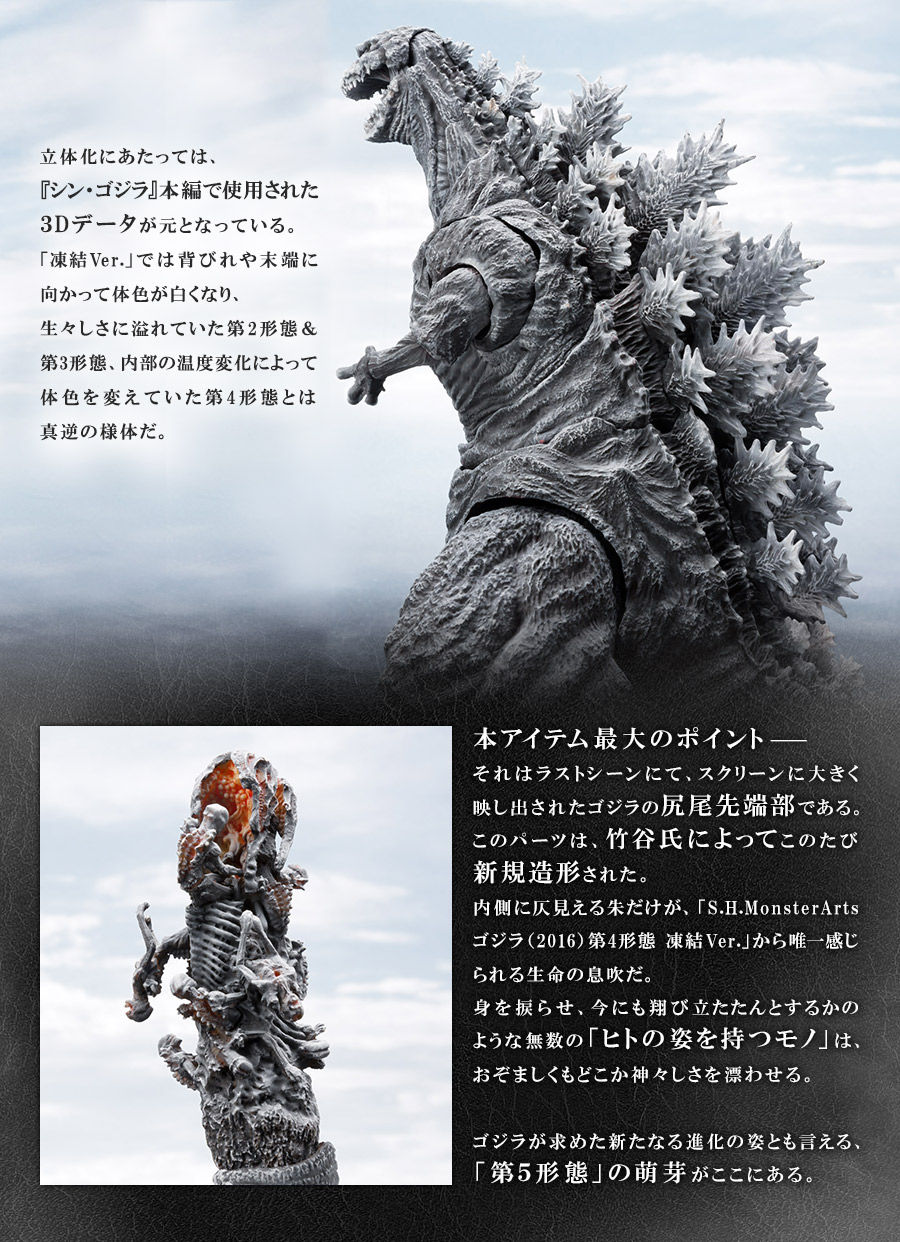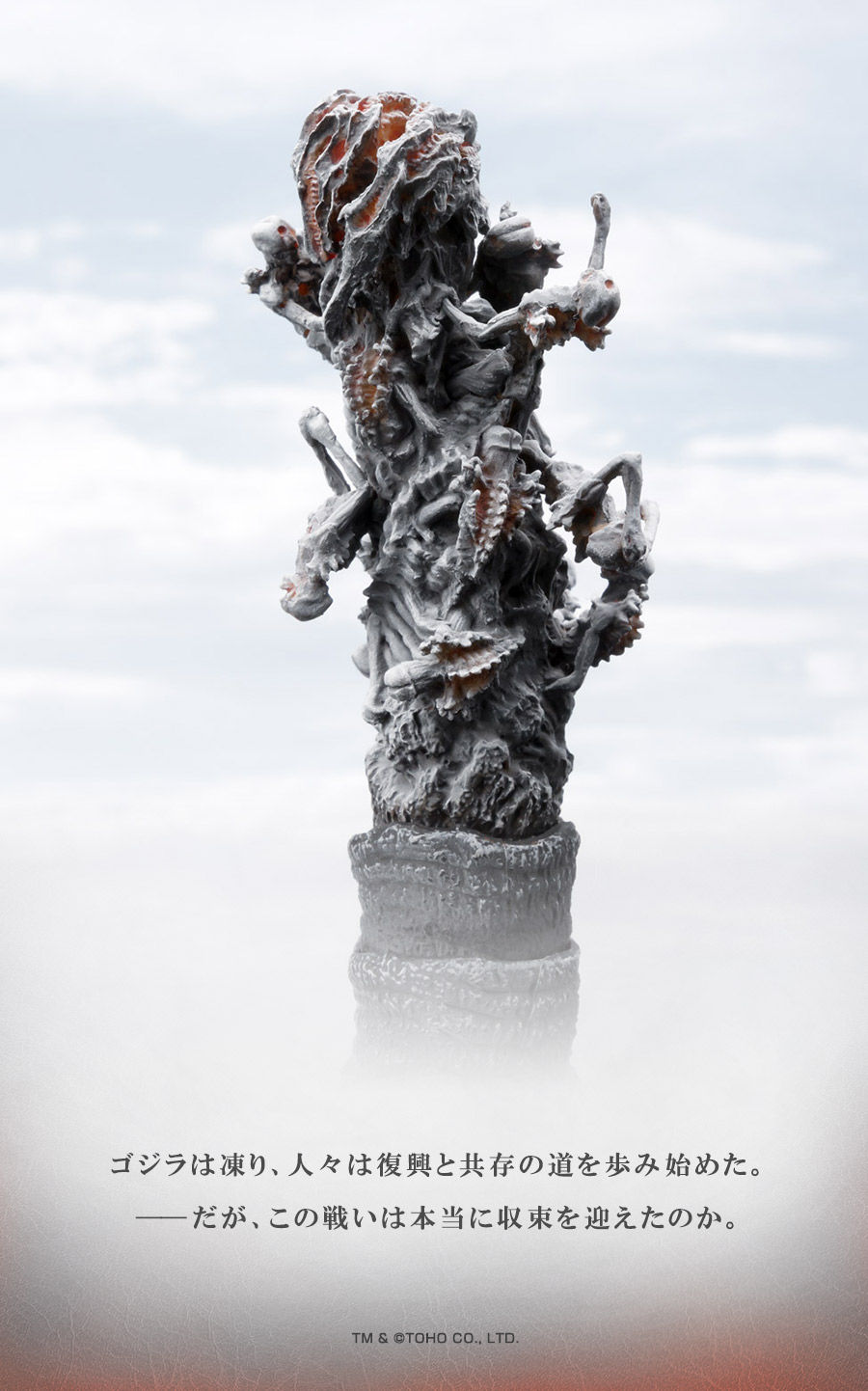 Translate Description:
From "Shin · Godzilla" who made a big hit in 2016,
I imaged a frozen Godzilla with a blood coagulant
Godzilla (2016) Fourth form Freeze Ver. Has appeared as S. H. Monster Arts.
The shape of the tail at the time of freezing is three-dimensionalized by new modeling.
It is modeling and coloring by Mr. Takayuki Takeya et al. Who is also the creator of the tail prototype used in the play in the last scene.
■ Prototype Producer (Honorifics Abbreviation)
Takayuki Takeya, Takashi Yamaguchi
· Masaaki Ozeki · Atsushi Hagiwara
· Genji Ihara
■ Set Contents
· Main body
Product size:

Tall: 180mm / 7.08"inch

Material:

ABS