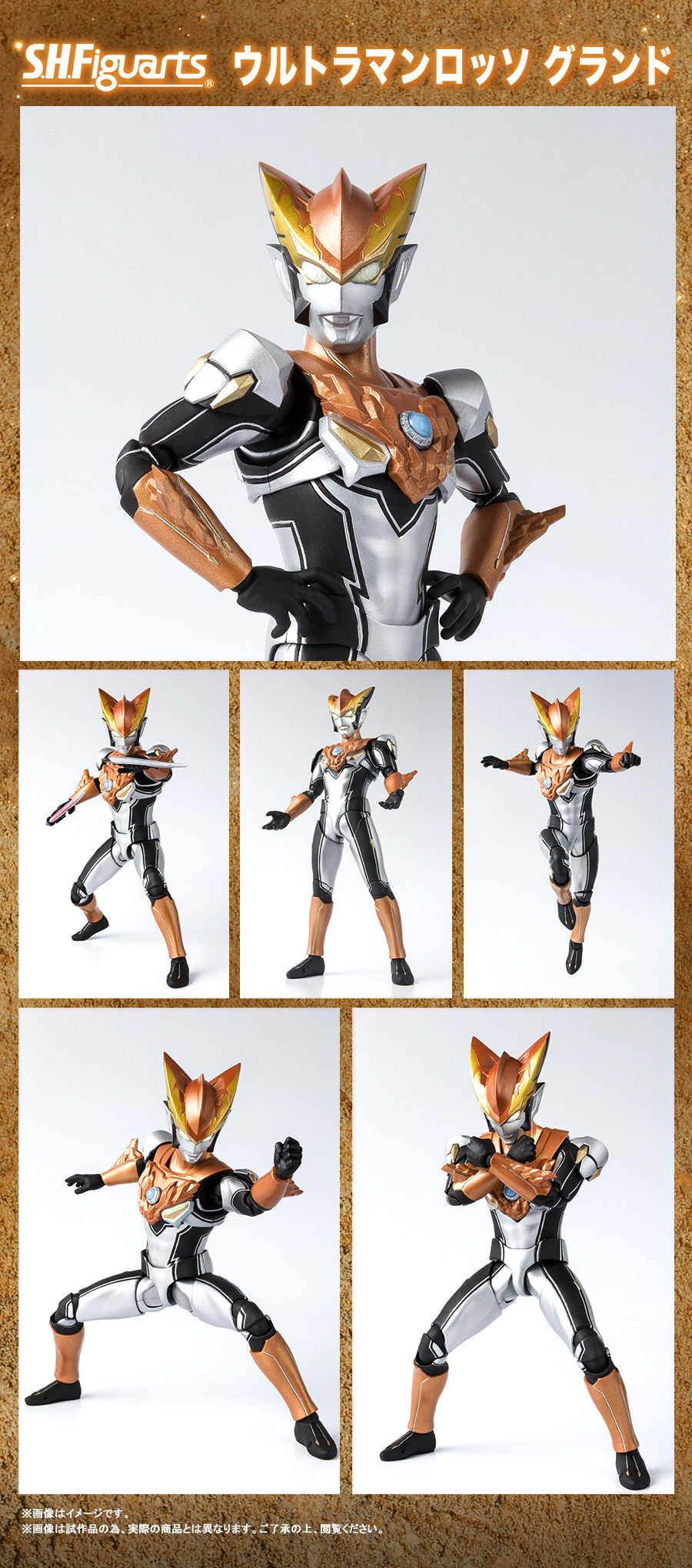 Translate Description:
Ultraman Rosso Grand appearing in "Ultraman R / B" appeared in S. H. Figuarts.
"Matters are earth! Amber earth!"
Ultraman Rosso has the attribute of "earth" and its power was symbolized by Ultraman Victory
A figure transformed with "Victory Crystal".
- Modeling / proportion -
Tsuburaya Production Engineering Department Under the cooperation of LSS, overwhelming modeling, three-dimensionalization with reproducibility.
The proportions are also reproduced in the play image.
- Coloring -
In addition to the coloring based on the characteristic silver in Ultraman Rosso, a detailed line which is impressive is reproduced.
In addition, the head is a coloring with a metallic feeling which imaged the play.
-accessories-
"Rub Slugger Rosso" is included.
Set Contents
· Main body
· Four replacement wrist left and right
· Rub Slugger Rosso Complete
· Replacement color timer
Product size:

Tall: 150

mm / 5.9"inch

Material:

PVC, ABS