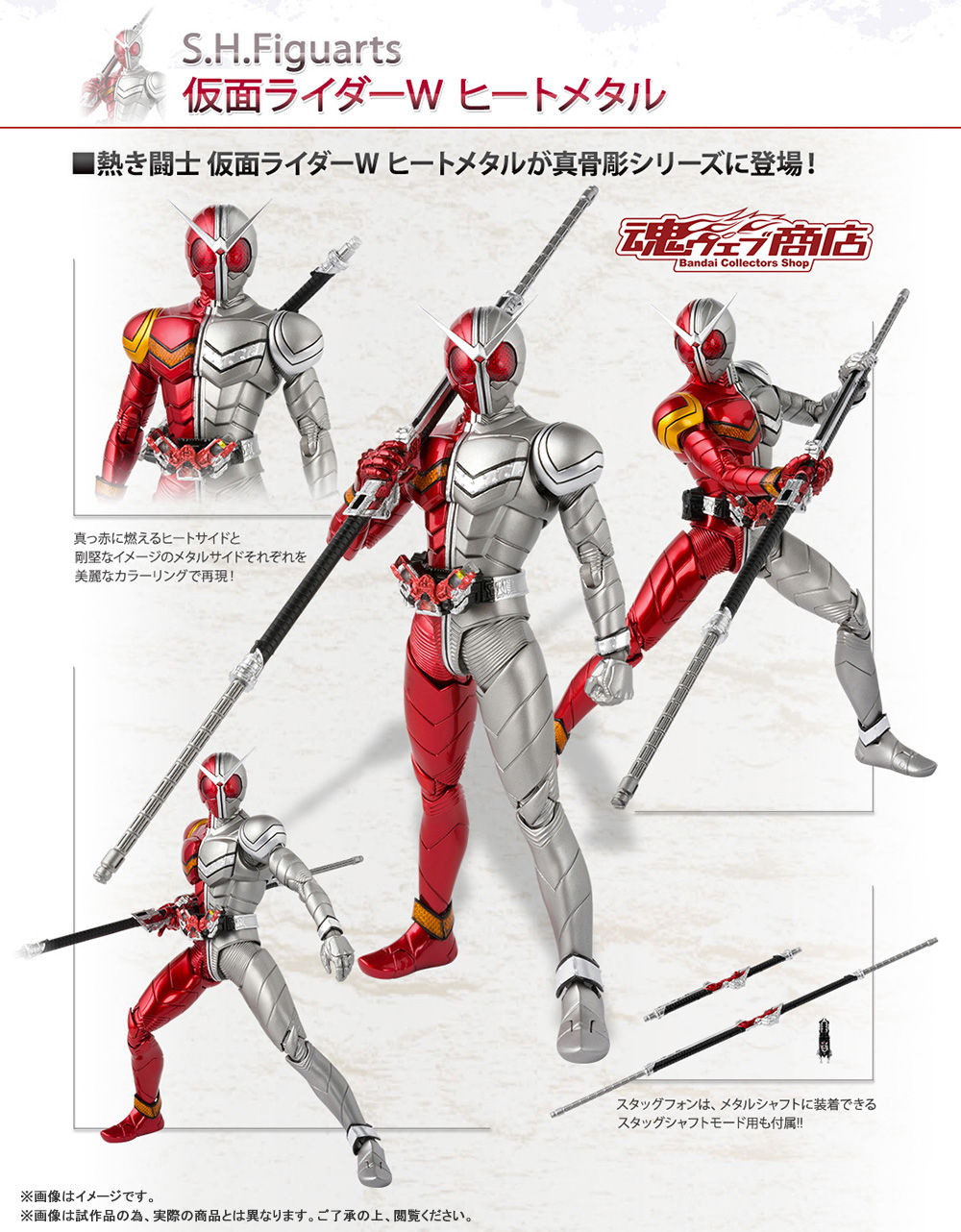 Translate Description:
Hot farewarrior Kamen Rider W Heat Metal appeared in the true relief series!
Each side of the heat side with a burning red and a metal side of a rigid image is reproduced with beautiful coloring!
Two types of stag shaft mode that can be attached to the metal shaft are included with the stag phone!
Set Contents
· Main body
· 7 wrist replacement wrists on each side
· Metal shaft
· Metal shaft (when stored)
· 2 types of stagphones
· Heat memory
· Metal memory
Product size:

Tall: 150

mm / 5.9"inch

Material:

PVC, ABS