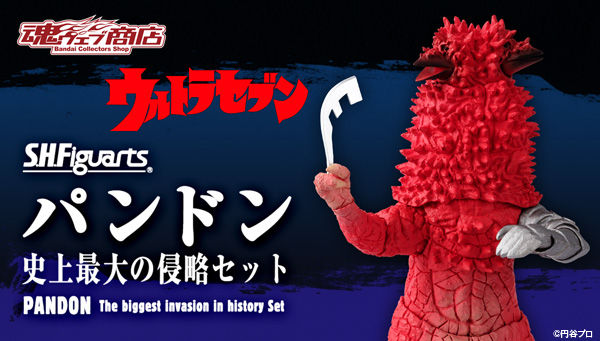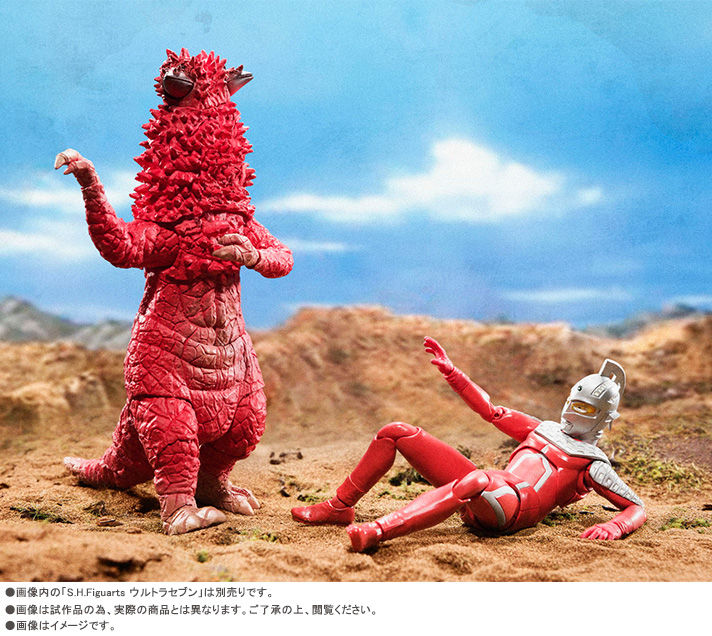 Translate Description:
Pandon who appeared in "Ultra Seven" 48th episode "The Greatest Invasion in the History (Part 1)", 49th episode "The Greatest Invasion of the Era (Part 2)" became a movable figure by S. H. Figuarts and became three-dimensional.
Without breaking the image in the play, realizing more motion than during the play by splitting. Both beaks can be opened and closed.
By attaching modified parts for paradon, it is possible to reproduce remodeling paradons.
The wrist with the eye slugger which was impressive even during the play and the head part for reproducing the world view are attached.
■ Set Contents
· Main body
· Modular arm parts for remodeling
· Leg parts for remodeling Pandon
· Head world view reproduction parts
· Eye slugger possession wrist
Product size:

Tall: 160

mm / 6.29"inch

Material:

PVC, POM