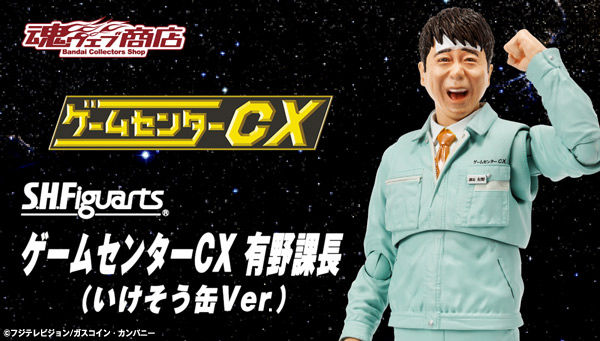 Translate Description:
Ario Kacho TV program "Game Center CX" 15th anniversary figure appeared!
By "3D scan" "Ario manager" precisely reproduces the wrinkles of the face!
"I can not have a can" that enhances concentration of gameplay that appeared in the program,
Optional parts that can be laughed and laugh, such as "a watch of destiny" that ruthlessly times out, are also included! !
■ Set Contents
· Main body
· Watch of Fate (10: 00) Parts
· Three cans parts × 3
· Replacement wrist right and left three each
· Replacement facial parts × 3
· King Plate
Product size:

Tall: 150mm / 5.9"inch

Material:

PVC, ABS