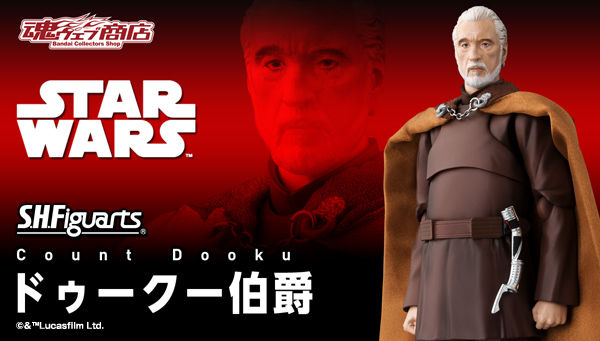 Translate Description:
From Star Wars: Episode III Revenge of the Sith, Count Dooku appeared.
The head adopts the digital coloring of a very popular soul. Replacement face parts included.
Adopting "fabric cloak" that realizes texture and free movement, completely reproduces different colors on the front and back as well as in the play.
Abundant accessories such as characteristic light saver and attack effect.
Reproduce legendary battle with all released Anakin and Obi - Wan.
Set Content
· Main body
· Two replacement wrists on each side
· Replacement wrist with effect 1 right and left
· Light Saber 2 types
· Replacement head part
Product size:

Tall: 160mm / 6.29"inch

Material:

ABS,

PVC, Cloth (mantle)