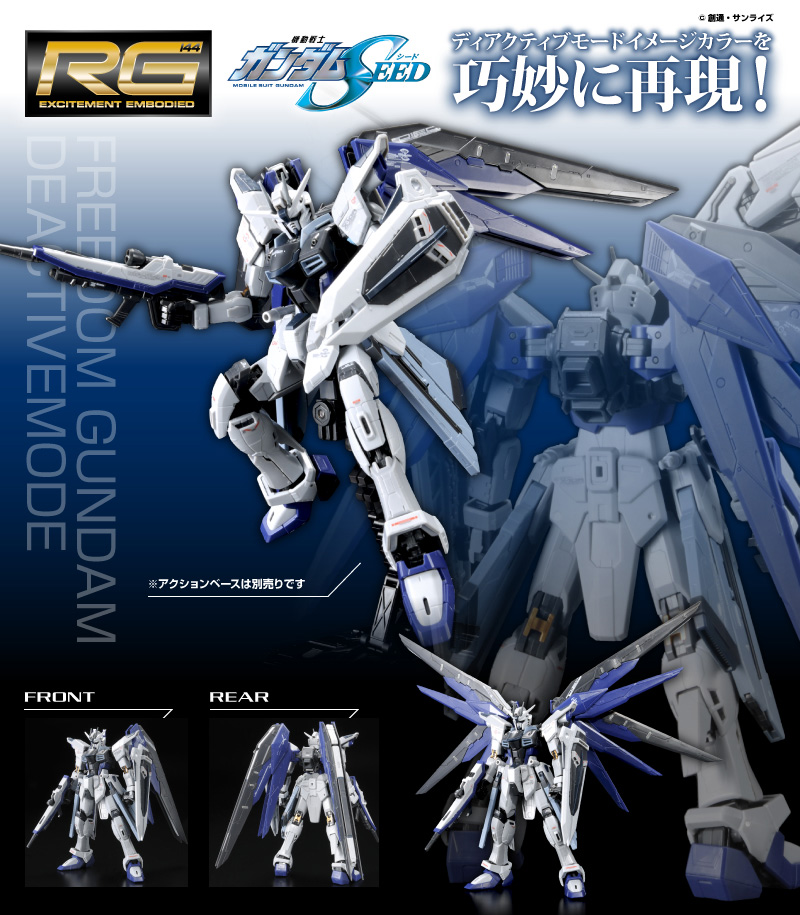 Translate Description:
Let's reproduce many name screens! RG Freedom Gundam de active mode!
From "Mobile Suit Gundam SEED" celebrating the 10th anniversary of 2012 animation broadcasting,
Phase shifted down deactivated image color was successfully reproduced with molding color
Freedom Gundam appeared.
Realistic decal including 3 kinds of metal colors is included.
Included weapons: beam saber / beam rifle
-----------------------------------------
1/144 Scale Assembly Plastic model
Target age: 15 years old and over
Product material: PS · ABS · PP
· Adhesive is not used for assembly
-----------------------------------------