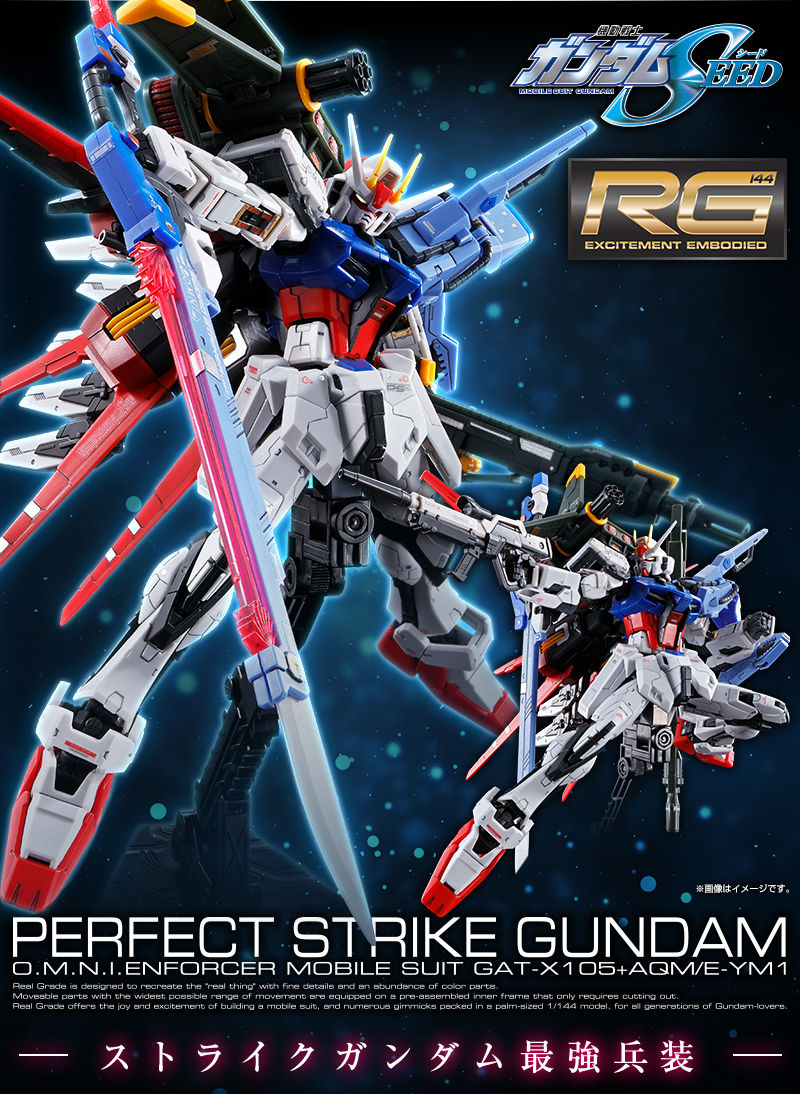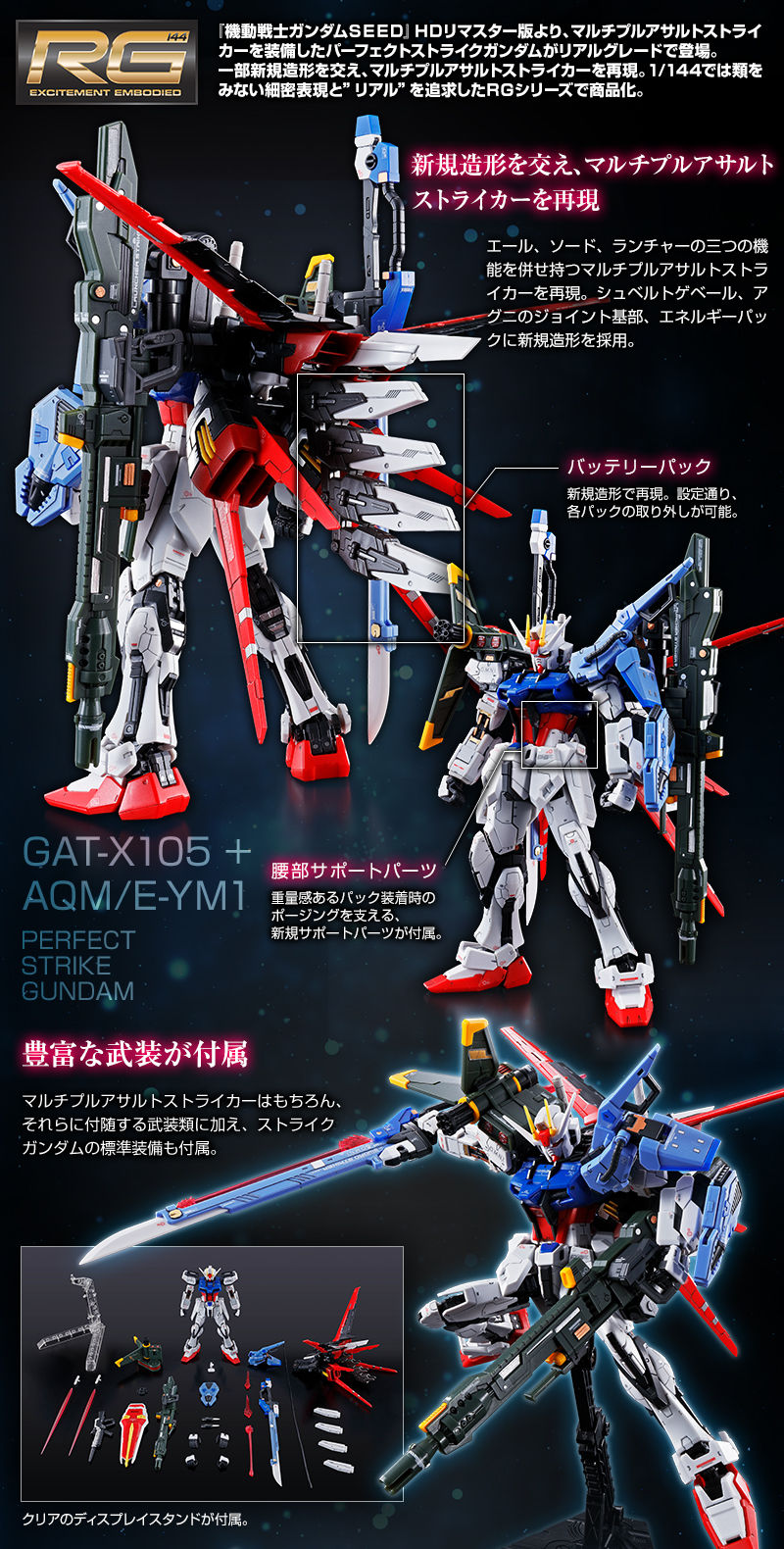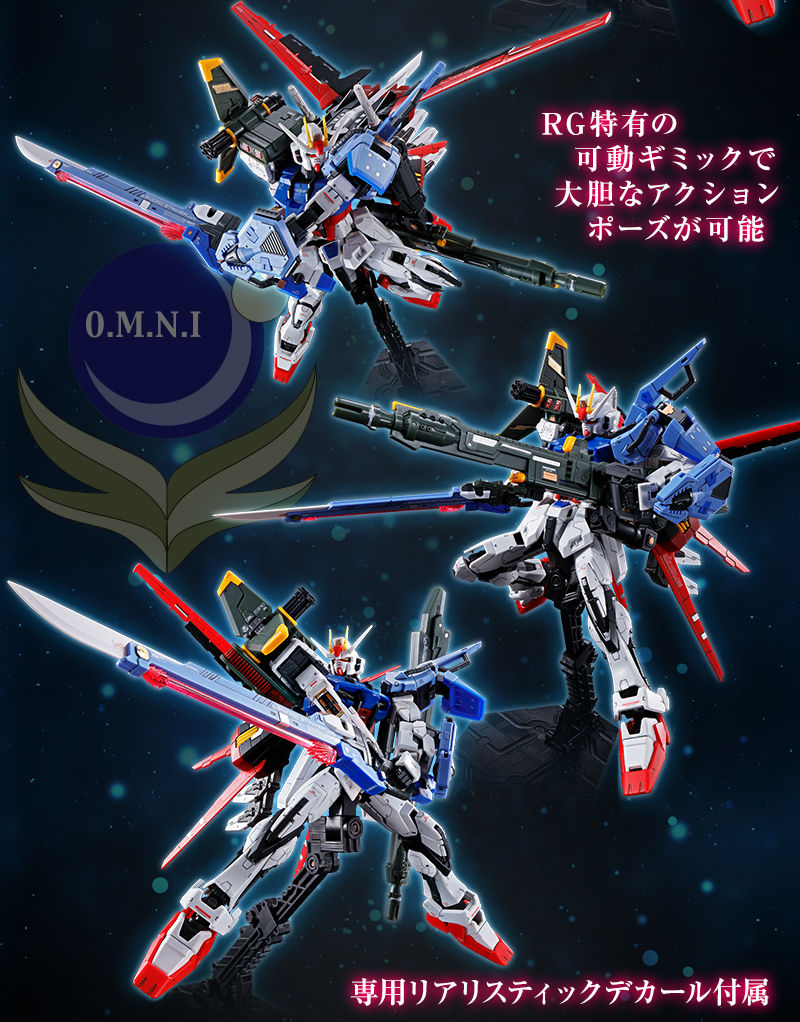 Translate Description:
Strike Gun Strongest Armed Forces-
GAT-X105 + AQM / E-YM1 Perfect Strike Gundam
From "Mobile Suit Gundam SEED" HD remastered version, Perfect Strike Gundam appeared in real grade.
With some new modeling, reproduce multiple assault striker. It is commercialized in the RG series that pursues unparalleled fine expression and "real" in 1/144.
● Reproduce multiple assault striker with new modeling
The backpack base is a new model that reproduces a multiple assault striker that combines the three functions of ale, sword and launcher.
In addition, new moldings are adopted for the joint base of Schwart Gerber and Aguni and energy pack.
battery pack
It reproduces with new modeling. As set, each pack can be removed.
● Lumbar support parts
New support parts are included to support the pose when wearing a heavy pack.
● Rich armed and clear display stand included
In addition to the multiple assault strikers, of course, the armaments associated with them, the standard equipment of Strike Gundam is also included.
In addition, a clear display stand is included.
● Exclusive realistic decals included!
Armament: Beam Rifle / Armor Schneider / Beam Saber / Shield
Accessories: Display stand
----------------------------------------------
1/144 scale assembly type plastic model
Target age: 15 years old or more
Product material: PS · PP · ABS · PVC
・ No glue is used for assembly
----------------------------------------------