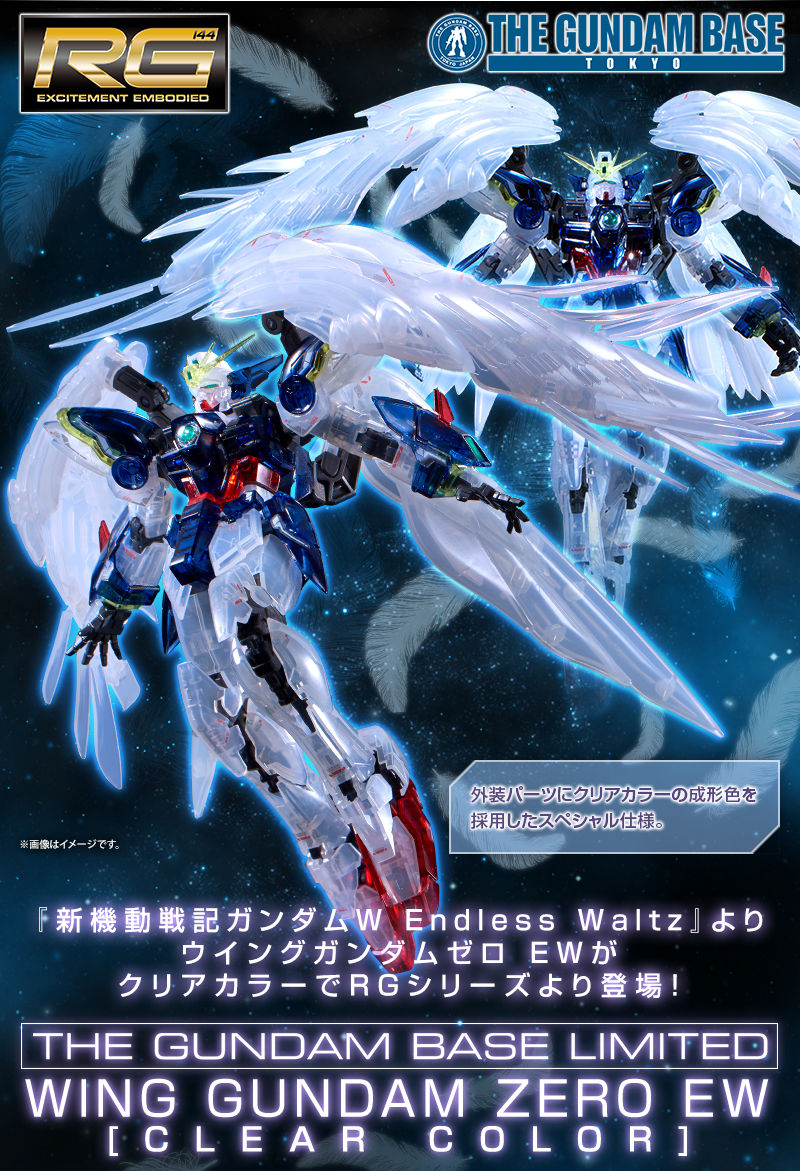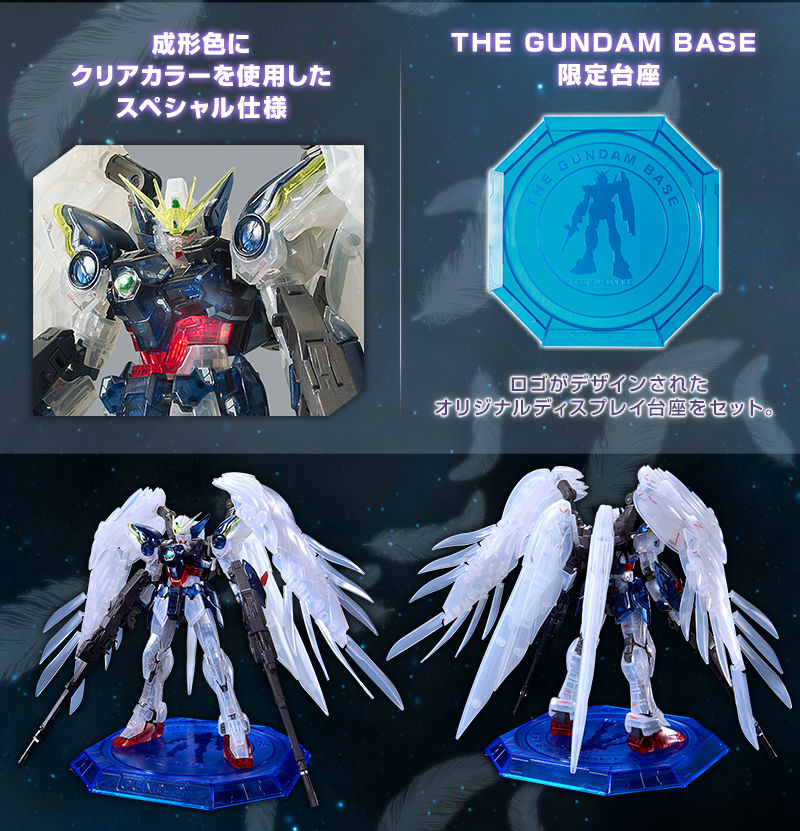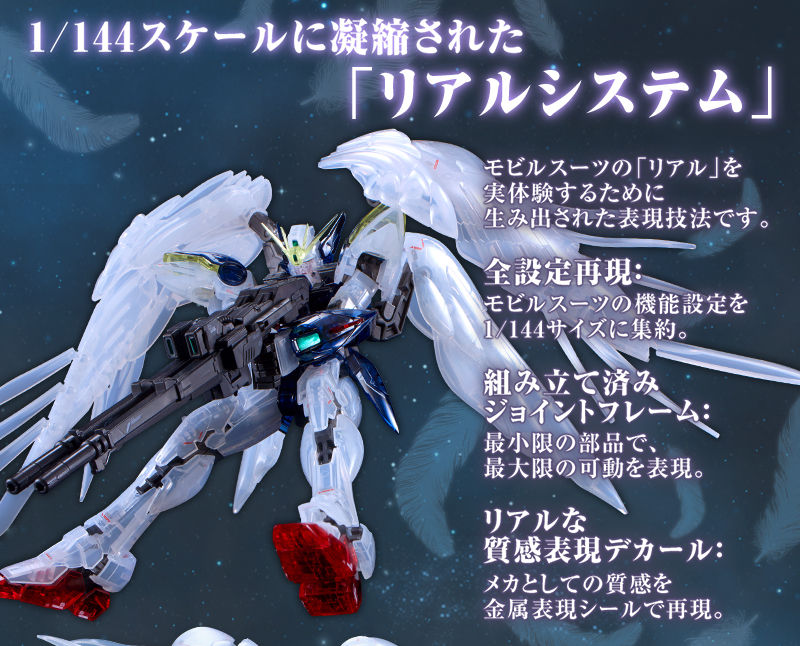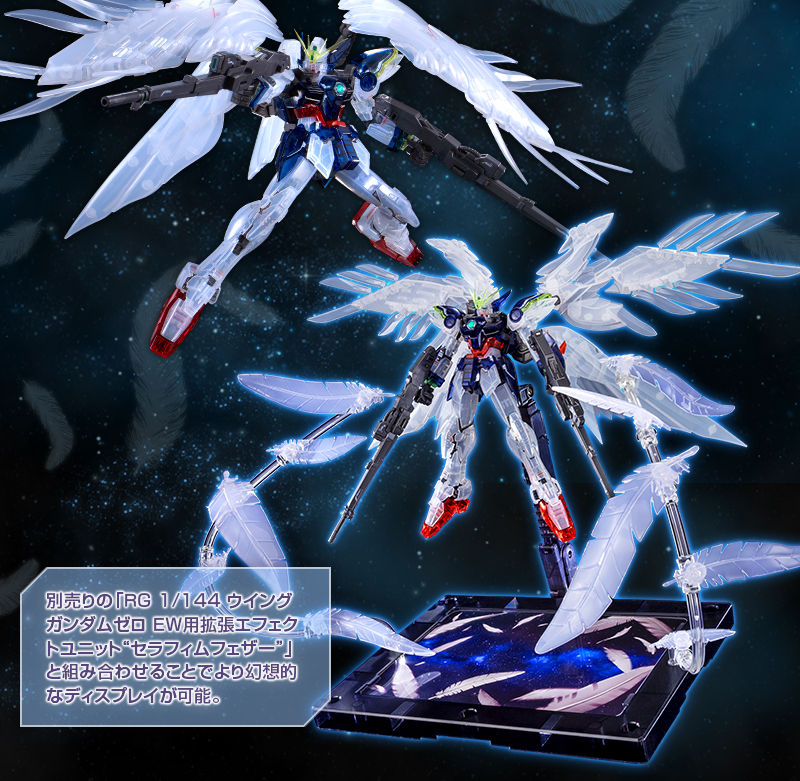 [RG 1/144 Wing Gundam Zero Custom EW Feather Effect Parts] sold separately, Click HERE
Translate Description:
Limited Gundam model of the official Gundam Model "Gundam base" for Gundam fans worldwide
Appeared on the Gundam-based online shop as "Best Selection"!
Real grade wing Gundam Zero EW adopted a clear color molding color for exterior parts Special specification.
● Special specification using clear color as molding color
● THE GUNDAM BASE limited pedestal
Original display pedestal with logo designed attached.
● RG's unique "real system" installed
Combined Joint Frame, Texture Representation Decals to aggregate the function settings of Mobile Suit into 1/144 size!
Attached armed: twin buster rifle / beam saber
Attachment: dedicated pedestal
--------------
1/144 Scale Assembly Plastic model
Target age: 15 years old and over
Product material: PS · ABS · PP
· Adhesive is not used for assembly
--------------