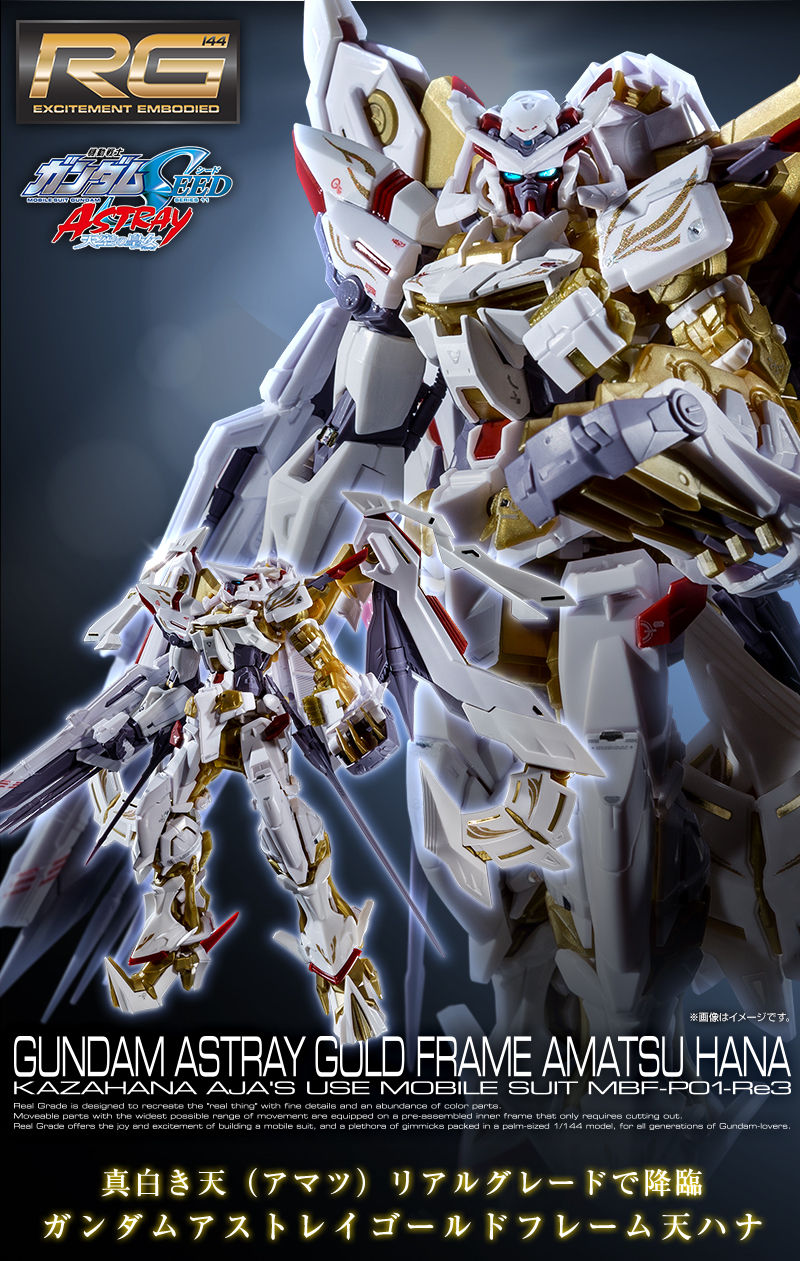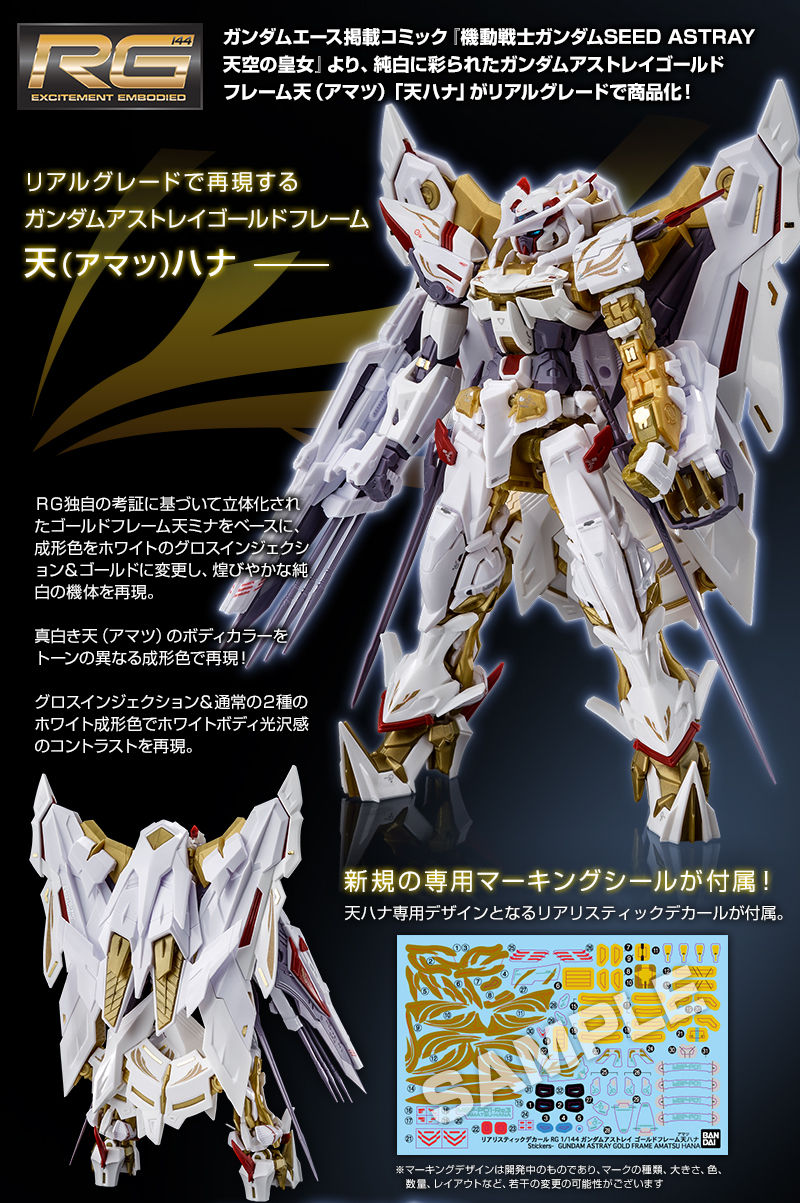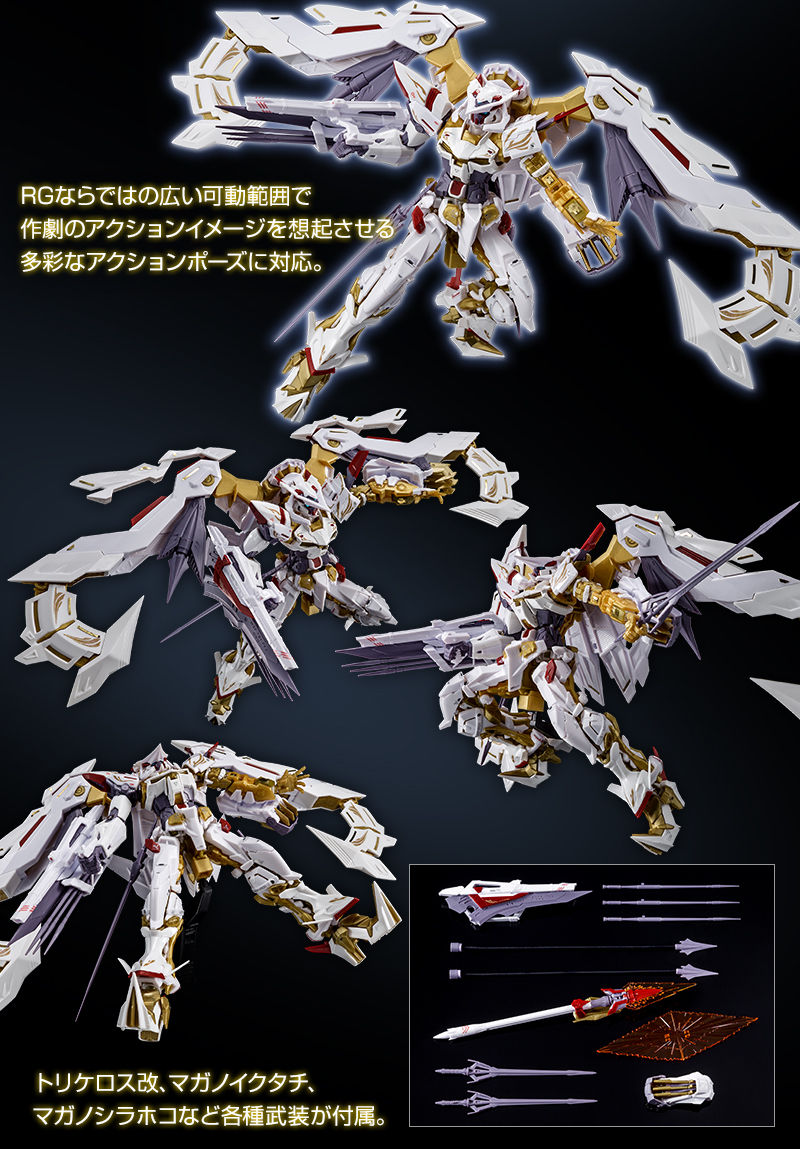 Translate Description:
A true white (Amatsu) rear grade entry on the field-
MBF-P01-Re3 Gundam Astray Gold Frame Tenhana
From Gundam Ace's comic "Mobile Suit Gundam SEED Astray: The Sky Princess"
Commercialize Gundam Astray Gold Frame Heaven (Amatsu) "Tianhana" colored with pure white in a real grade arrangement!
● Reproduce the body color of gold frame Tenhana in different molding colors of tone!
Based on RG's original research, the molding color is changed based on the three-dimensional gold frame heaven mina, and the glittering pure white aircraft is reproduced.
Aircraft Coloring <White>
We reproduce contrast of two colors with glossy injection with a feeling of luster and normal white molding color.
● New exclusive realistic decals are included!
New realistic decals are included, including gold frame model number of Tenhana.
● Includes various characteristic armaments.
A variety of armaments such as Trikeros Kai, Maganoikutachi, Magano Shirahoko are attached.
Trikeros Kai and so on reproduce the molding color in white according to the drama setting.
Armament: Trikeros Kai / Tricheros / Magnoy Kutachi / Magano Shirahoko
----------------------------------------------
1/144 scale assembly model plastic model
Target age: 15 years old or more
Product material: PS · PP · ABS · PVC
・ No adhesive is used for assembly
----------------------------------------------