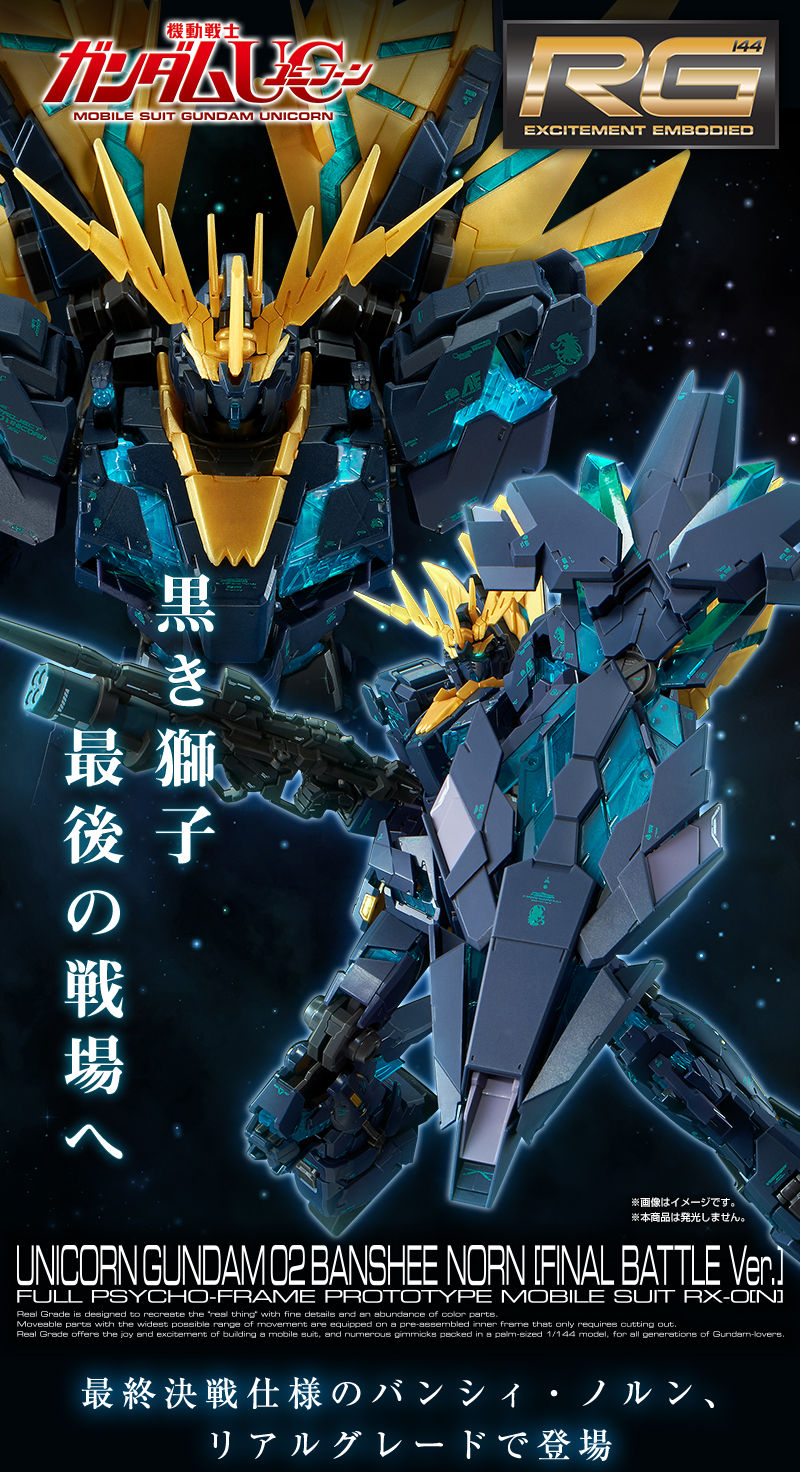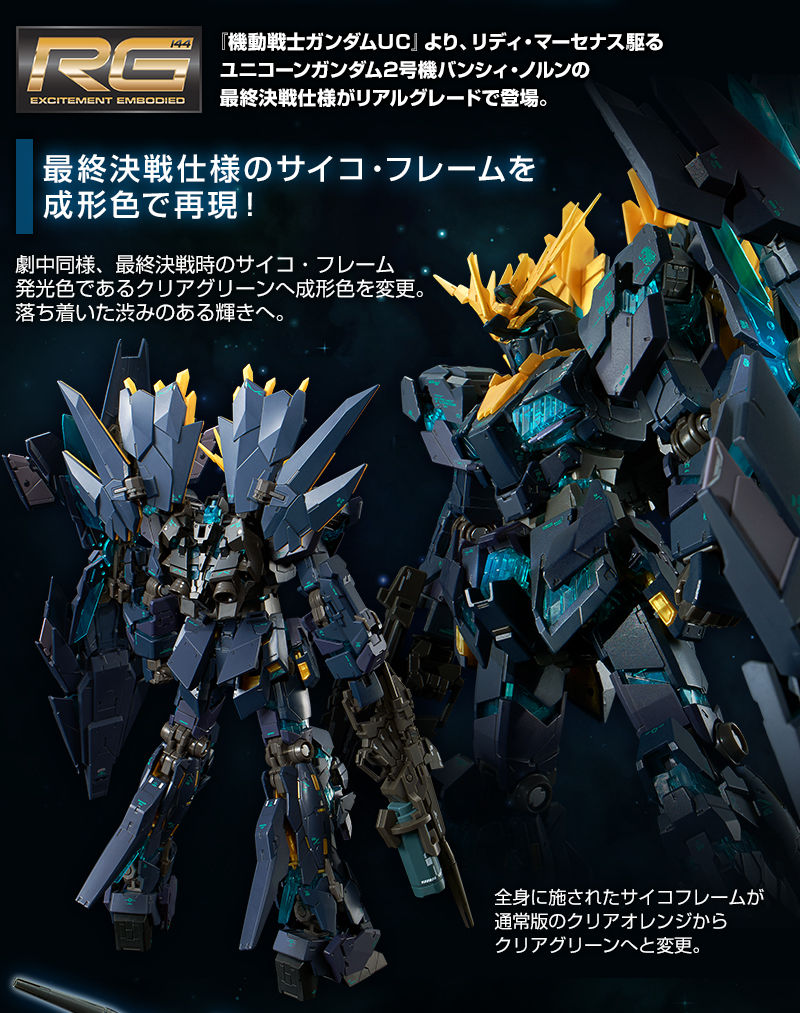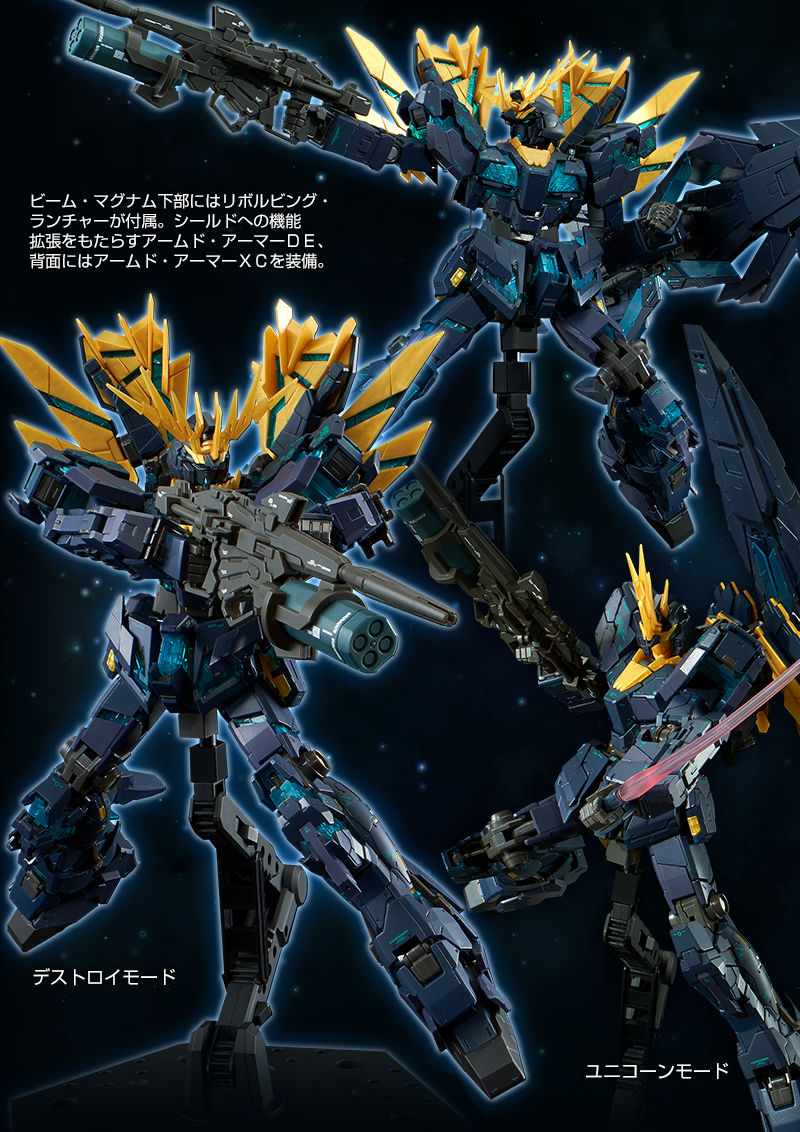 Translate Description:
--------------------
To the final battlefield of Black lion -
--------------------
From "Mobile Suit Gundam UC", Lidi Mercenas is driving
Unicorn Gundam Unit 2 The final battle specification of Banshee Norne appeared in real grade.
● Psycho · Frame of the final battlefield specification is reproduced with molding color!
The psycho frame of Banshee Norn is recreated with <Clear Green> which is the luminescent color at the final battle in the play.
To the gleam with a calm astringency.
● RG (Real Grade) series unique gimmick, armed with attached.
Not only transformation gimmicks realized without replacement, characteristic armament such as revolving launcher is attached.
Transform
Reproduce the transformation from unicorn mode to destroy mode with parts without replacement.
Accompanying armed
Armored Armor DE which brings out a function expansion to the revolving launcher and shield attached to the bottom of the beam · magnum,
Armored armor XC is equipped on the back of the aircraft.
- The final decisive realistic decal comes with!
A realistic decal with markings such as "CAUTION" changed to green is attached.
Attached armed: beam · magnum / revolving · launcher / armored · armor DE / armored · armor XC / beam · saber
-----------------------------------------
1/144 Scale Assembly Plastic model
Target age: 15 years old and over
Product material: PS · ABS · PP
· Adhesive is not used for assembly
-----------------------------------------