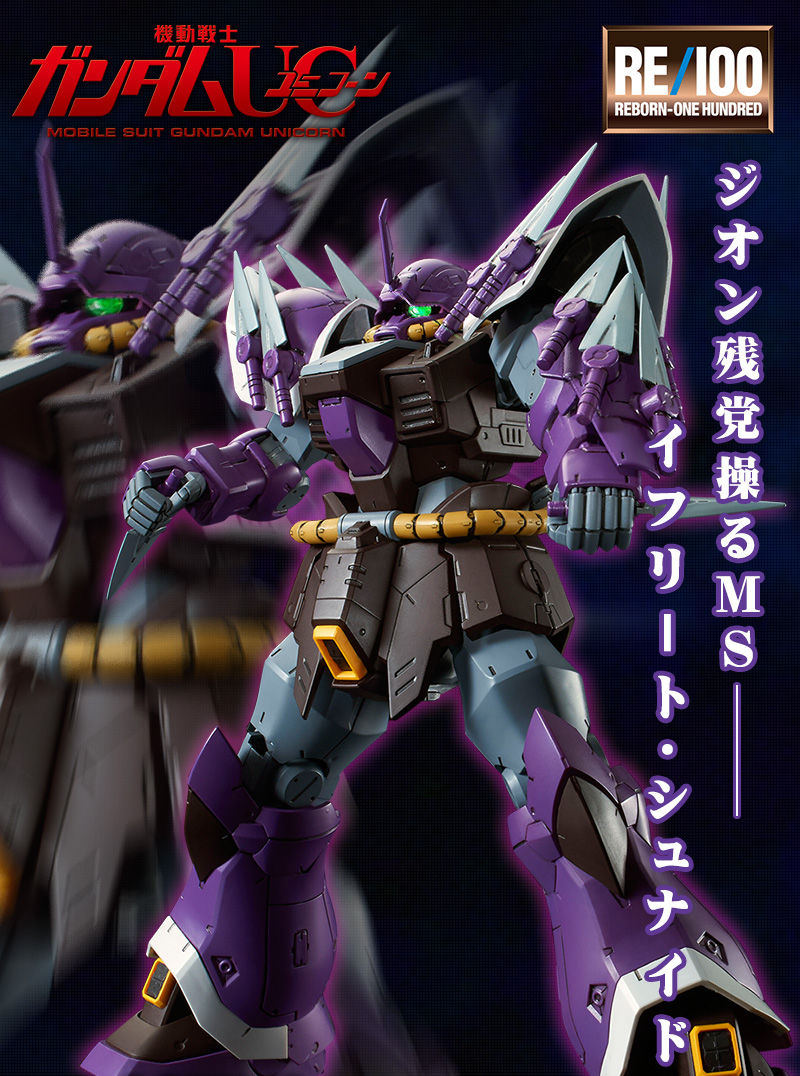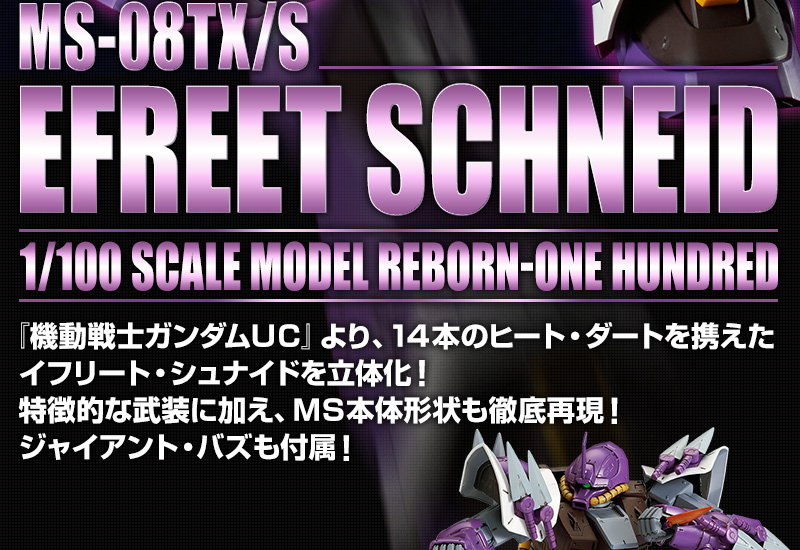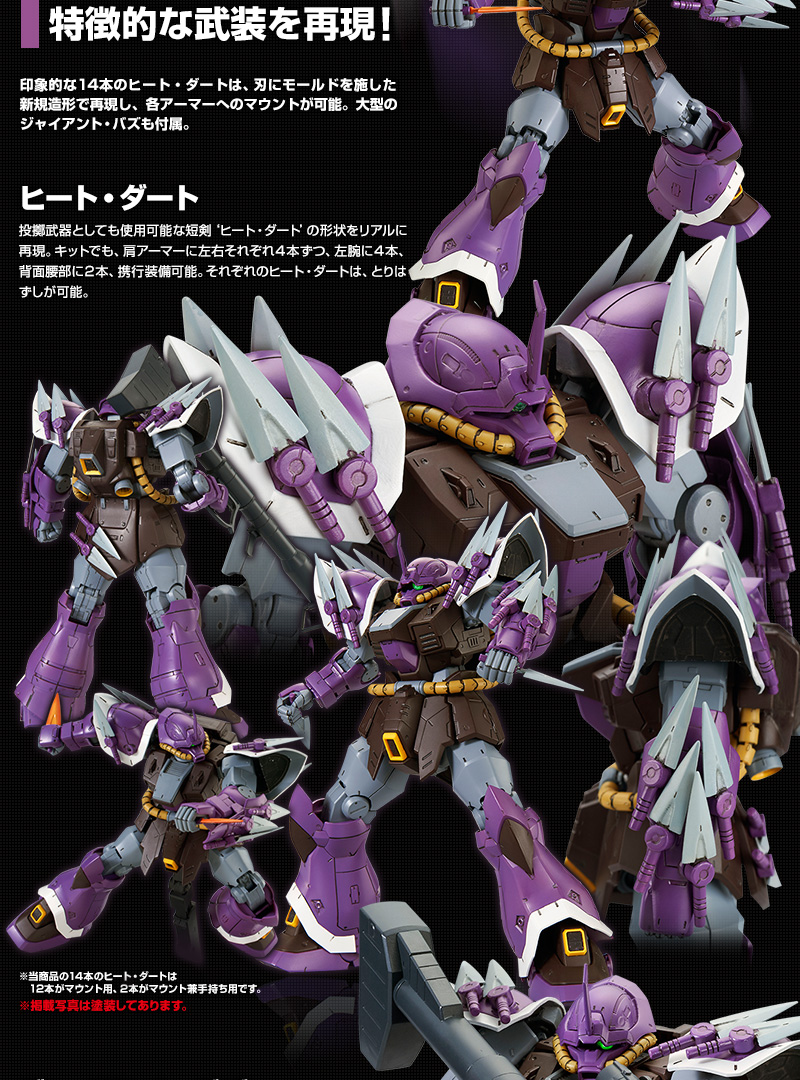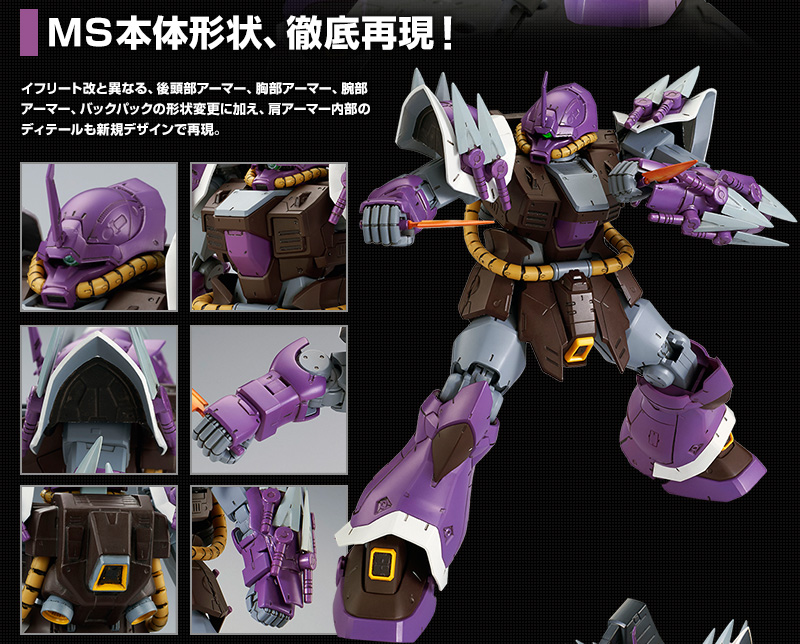 Translate Description:
-----
Elephant Schneider equipped with 14 heat darts is three-dimensionalized! !
-----
From "Mobile Suit Gundam UC", Efleet Schneid carrying 14 heat darts was commercialized in the RE / 100 series.
In addition to characteristic arming, MS body shape is thoroughly reproduced! Giant Buzz is also included!
● Reproduce distinctive armed!
The impressive 14 heat darts are reproduced with new shaping with a mold applied to the blade, allowing mounting to each armor.
Large giant buzz is also included.
■■ Heat · dirt
Realistically reproduce the shape of a dagger 'heat dart' that can be used as thrown weapon.
Even with the kit, four left and right each to shoulder armor, 4 on left arm, 2 on back waist, can be carried equipped.
Each heat dart can be removed.
※ This item's 14 heat darts, 12 for mount, 2 for both mount and hand held.
※ Posted pictures are painted.
In case
■■ Giant Buzz
As a weapon to deal with long range warfare, a total length of about 180 mm comes with a large weapon Giant Buzz. Also included are dedicated hand parts.
● MS body shape, thorough reproduction!
In addition to the change of Ifrito reform, in addition to shape change of back head armor, chest armor, arm armor, backpack,
Detail inside shoulder armor is reproduced with new design.
Attached armed: Heat / Dirt / Giant Buzz
-----------------------------------------
1/100 scale assembly plastic model
Target age: 15 years old and over
Product material: PS · PE
· Adhesive is not used for assembly
-----------------------------------------