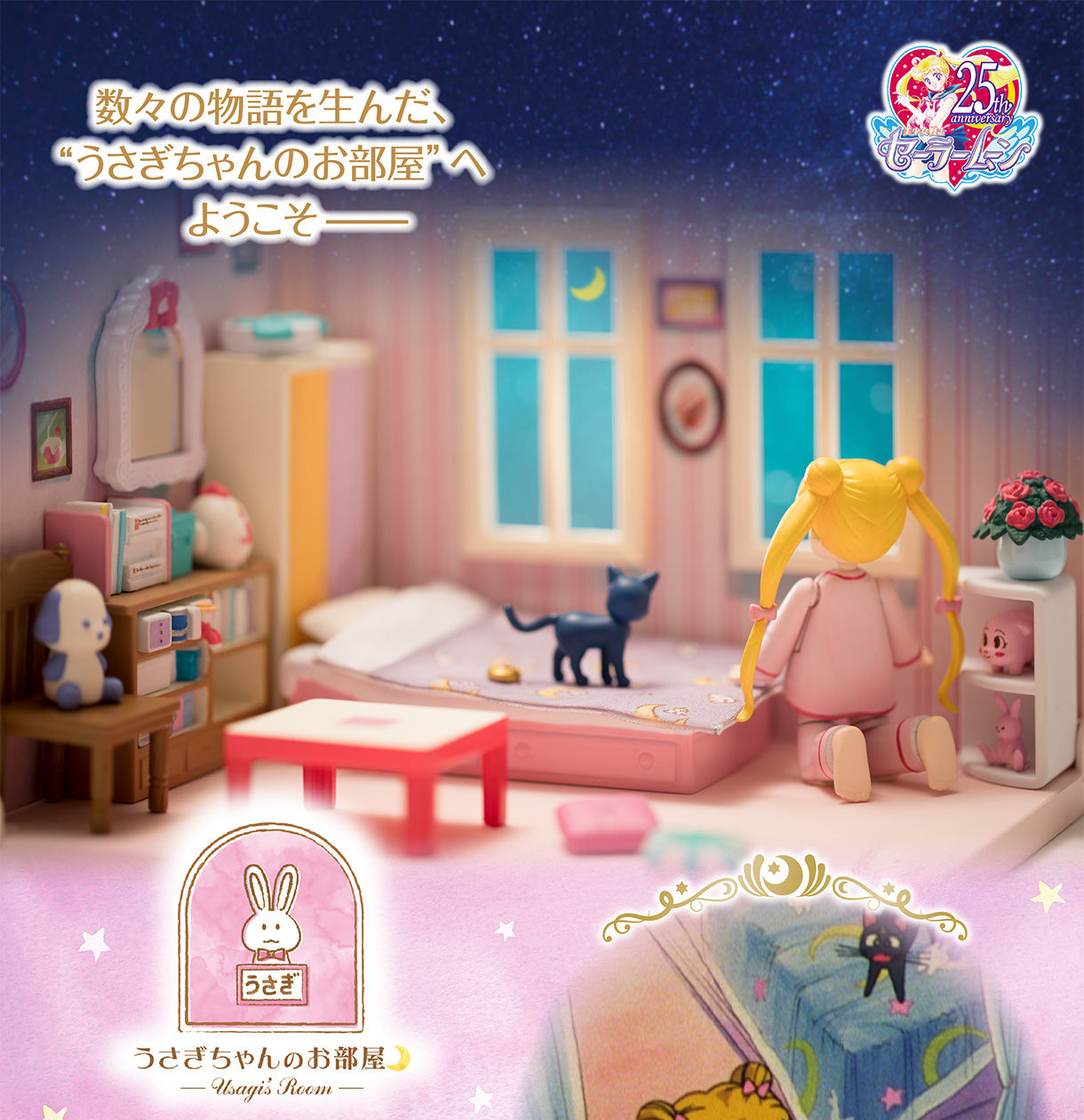 Translate Description:
Azabujuban's house, which appears in "Sailor Moon".
One room, "Rabbit's room" became a doll house wearing a romantic atmosphere.
As well as the cuteness as a doll house, of course, I reproduced the impression of that time as it was.
It is the perfect size to decorate your room or window.
In a room with a little rectangular gentle color, there are lots of large beds and interior.
Also small articles and furniture etc. which appeared in the work were made three-dimensional by fine shaping and coloring.
Baby whose figure comes in impressive pajamas is attached.
You can change the pose by moving the neck, shoulders, hips, and knees.
Bed futon is made of cloth, gently wrapping rabbit.
Small rooms that show different expressions over time can be displayed and enjoyed in your favorite places such as window side and bed side.
【Set content】
● 1 painted figure
● Accessories, floor, pillar (3) 1 set
● Wallpaper (2 sheets) 1 set
Material
Painted figures: ABS · PVC
Floor, pillar, window frame, furniture: ABS
Accessories: PVC · ABS
Mirror: PC
Futon: Cotton
Wallpaper: PP
Age of target
15 years and over
【Size】
H 135 mm × W 180 mm × D 140 mm