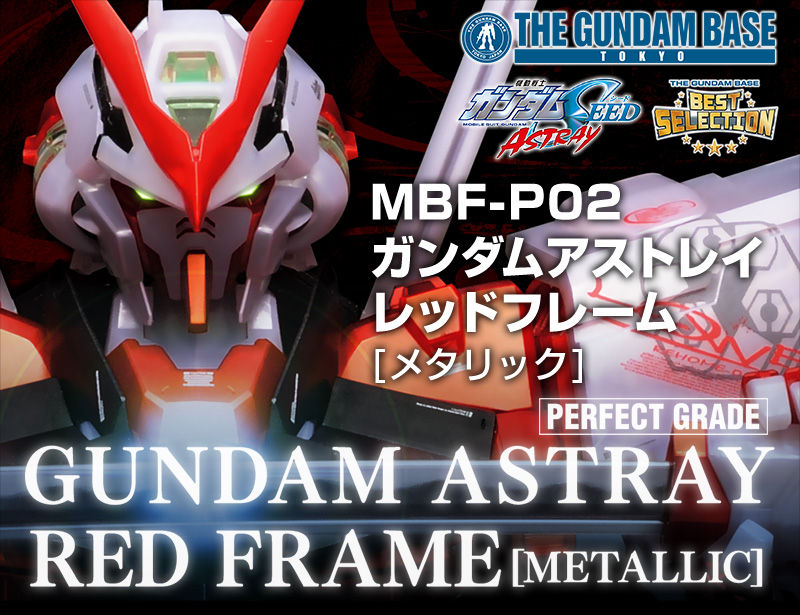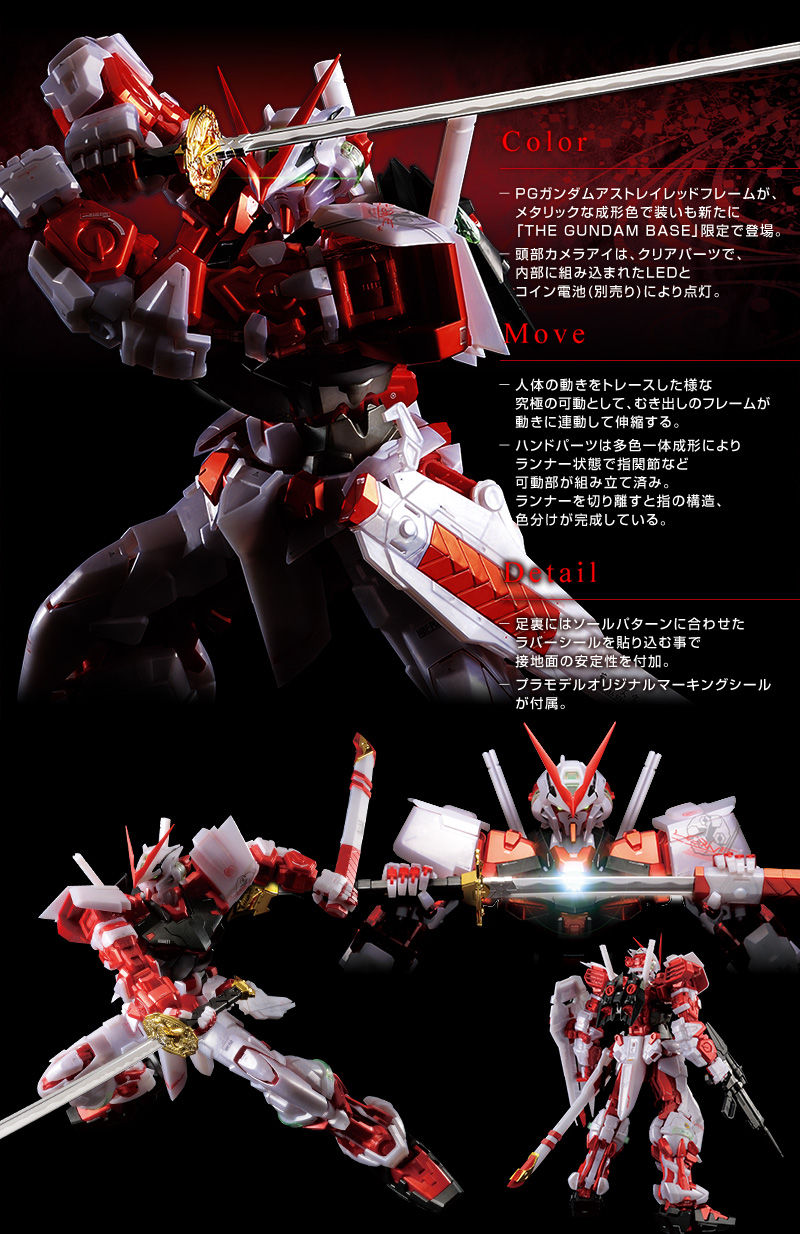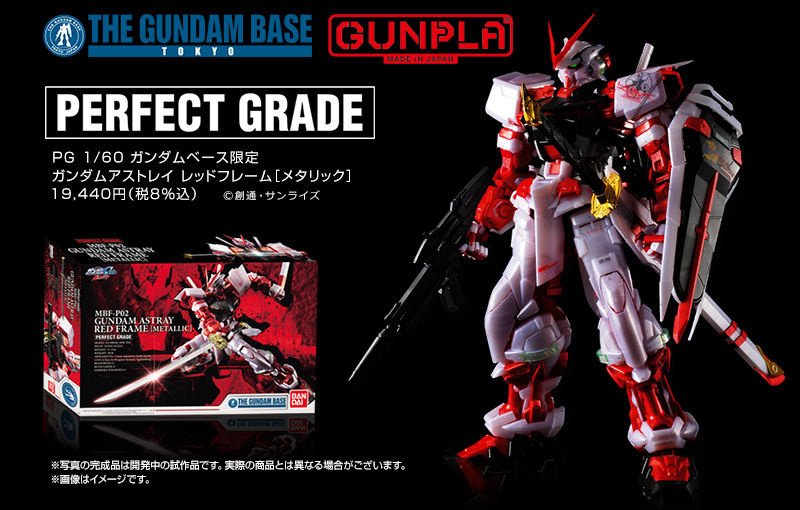 Translate Description:
Limited Gundam model of the official Gundam Model "Gundam base" for Gundam fans worldwide
Appeared on the Gundam-based online shop as "Best Selection"!
From the highest peak brand "Perfect Grade" embodying the ultimate appearance of Gundam Model, Gundam Astray Red Frame appears as a Gundam base limited metallic color.
● Use metallic color for forming color
PG Gundam Astray Red Frame appears in metallic molding color as "THE GUNDAM BASE" limited.
● Ultimate mobility unique to PG
The bare frame is extended and contracted in conjunction with movement, realizing the ultimate move like tracing the movement of the human body.
Moreover, by attaching the attached rubber seal on the soles of the feet, it is possible to have a stable action pose.
● Multicolor integrated molded hand parts
The hand parts are in the runner state, and movable parts such as finger joints are assembled. When the runner is separated, the structure of the finger, color coding is completed!
● Camera eye emission
Head camera eye is a clear part, it can be lit by LED unit integrated inside and coin battery (sold separately).
※ Batteries used: CR 1220 (sold separately) × 1
● Marking stick included
Plastic model original marking sticker that colors the aircraft is included.
Attached armed: Gerbera · straight / beam saber / beam rifle / shield
--------------
1/60 scale Assembly type Plastic model
Target age: 15 years old and over
Product material: PS · PE · PP · ABS · PUR · TPE
· Adhesive is not used for assembly
--------------