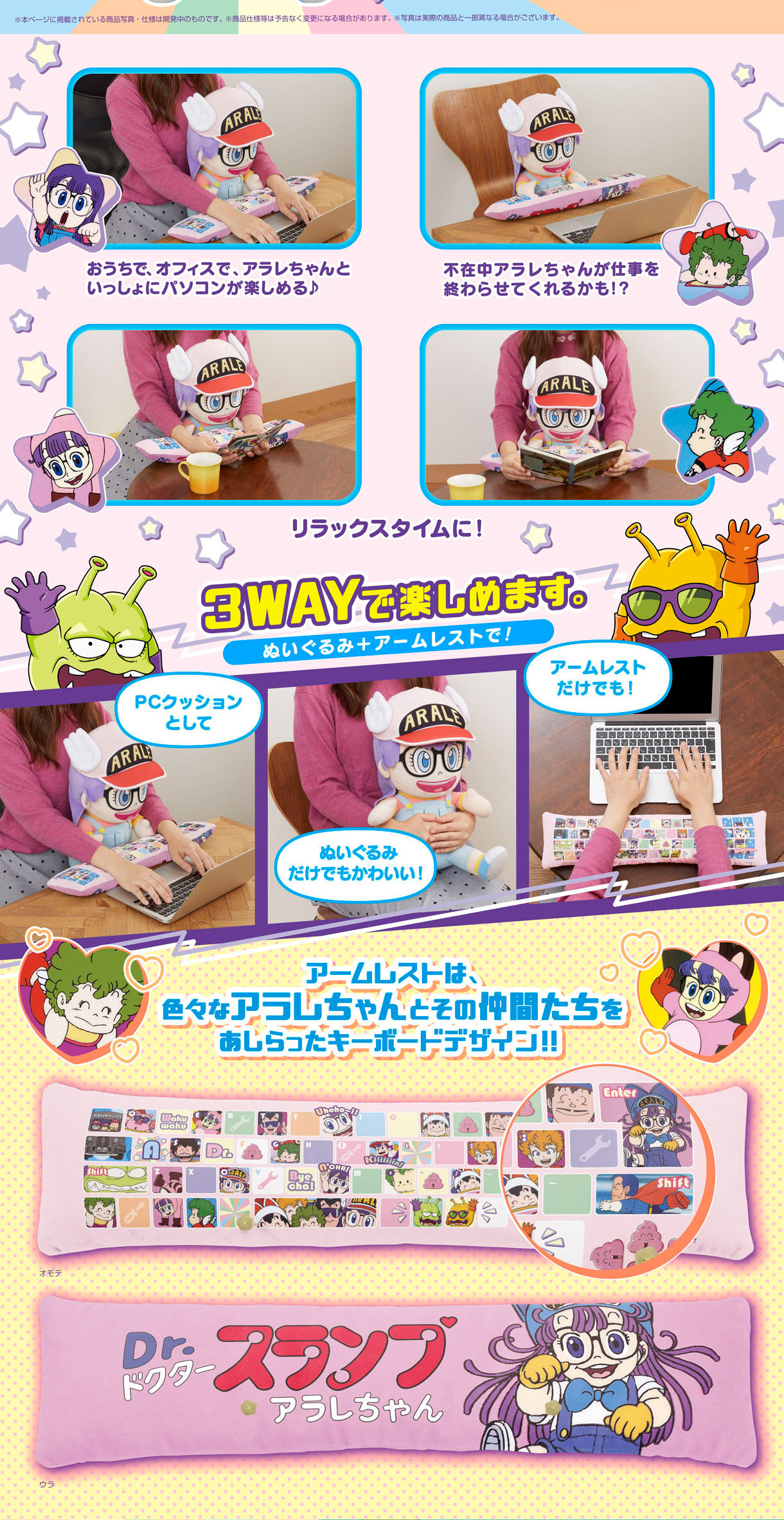 Translate Description:
It is a PC cushion of a cute "Dr. Slump Arale" with a smiling face. Armrests that are ideal for long-term work at home and in the office are set.
With a sitting pose that sticks to details, you can work with a comfortable posture by holding a stuffed animal about 40 cm high between the desk and the body.
Armrest, "Gachu" including the unique character of the penguin village is lively design.
【Set content】
Plush type cushion ... 1 piece
Arm rest ... 1 piece
【Product Material】
Stuffed dolls: polyester
Armrest: Polyester
Button: UP
Age of target
15 years and over
【Size】
Width 50 cm × height 40 cm × depth 29 cm