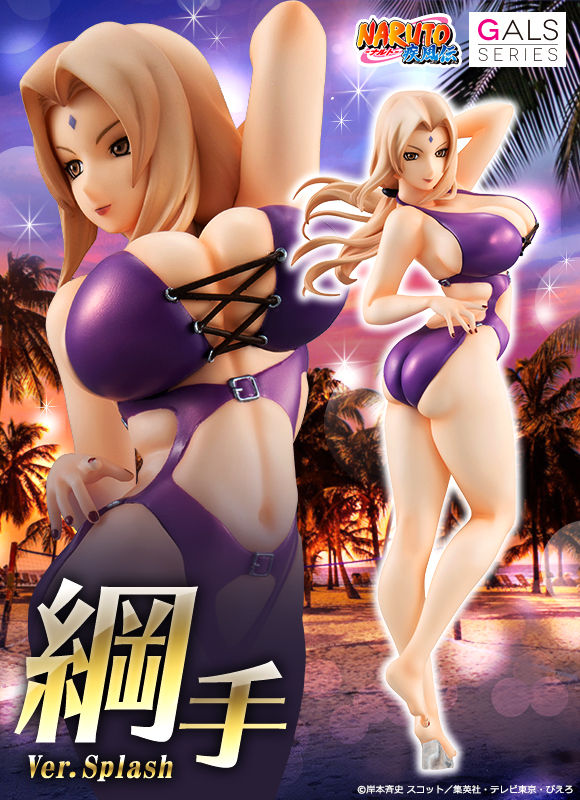 Translate Description:
Familiar NARUTO Gals' derivative series "Ver.Splash" is the second to appear as early as possible!
The second bullet, Tsunade appeared fairly! !
Tsunade boasts outstanding proportions, reproduced with swimsuits on TV anime endings.
I carefully modeled the one piece swimsuit filled with adult atmosphere over the details.
I make it carefully such as chest knitting and metal fittings. Expression of beautifully haired hair makes me feel the wind blowing over the coast.
Of course the manicure and pedicure is reproduced without fail.
Thank you Tsunade Ver.Splash which reminds me of a moment away from my duties.
Set content
· Painted finished figure
· Dedicated pedestal
Product size:

Tall: 200mm / 7.87"inch

Material:

PVC, ABS