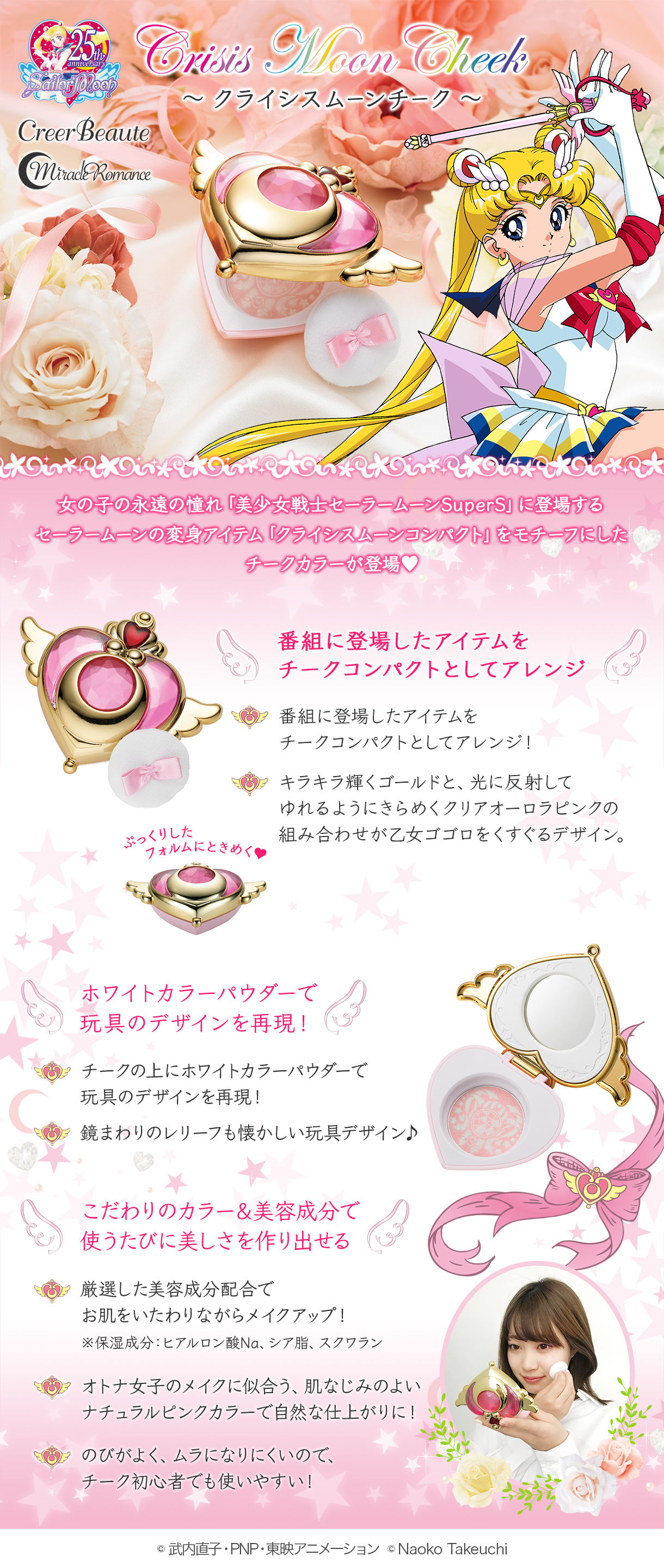 Translate Description:
From the cosmetic brand of Sailor Moon's "Miracle Romance", it is a cheek color motif based on the item "Crisis Moon Compact" essential for the transformation of Sailor Moon that appears in "Sailor Moon SuperS".
Compact is a combination of "clear pink" and "gold" tickle girls maidens glitter specifications. In the middle is a large swingy clear stone parts made for this compact.
Around the mirror, ribbons and stars are reminiscent of toys at the time of animation broadcasting, and plenty of attention to detail is gathered. In addition, this product will be a new trial of the Miracle Romance brand, adopting "electrostatic print", on the surface of the teak color body also on the surface of the body of silver color white silver powder and silver crystals drawn on toys that surround it and ribbons and stars It reproduced the design of.
Pink color teak with good skin familiarity is attached to the attached puff and put on your cheeks, it will become more natural and finish. Because it is diffuse and uneven, you can finish it in a cute impression that is easily fluffy by anyone. Hyaluronic acid Na moisturizing ingredients, squalane, shea butter also blended, we are pleased to your skin prescription.
<Set contents>
1 teak color
1 puff
<Product Material>
Cheek color cosmetics
Puff fabric
※ Main body ABS, AS, PS
※ Dust prevention sheet PET
※ Mirror glass
※ Blister PET
※ transparent film PET
※ box paper