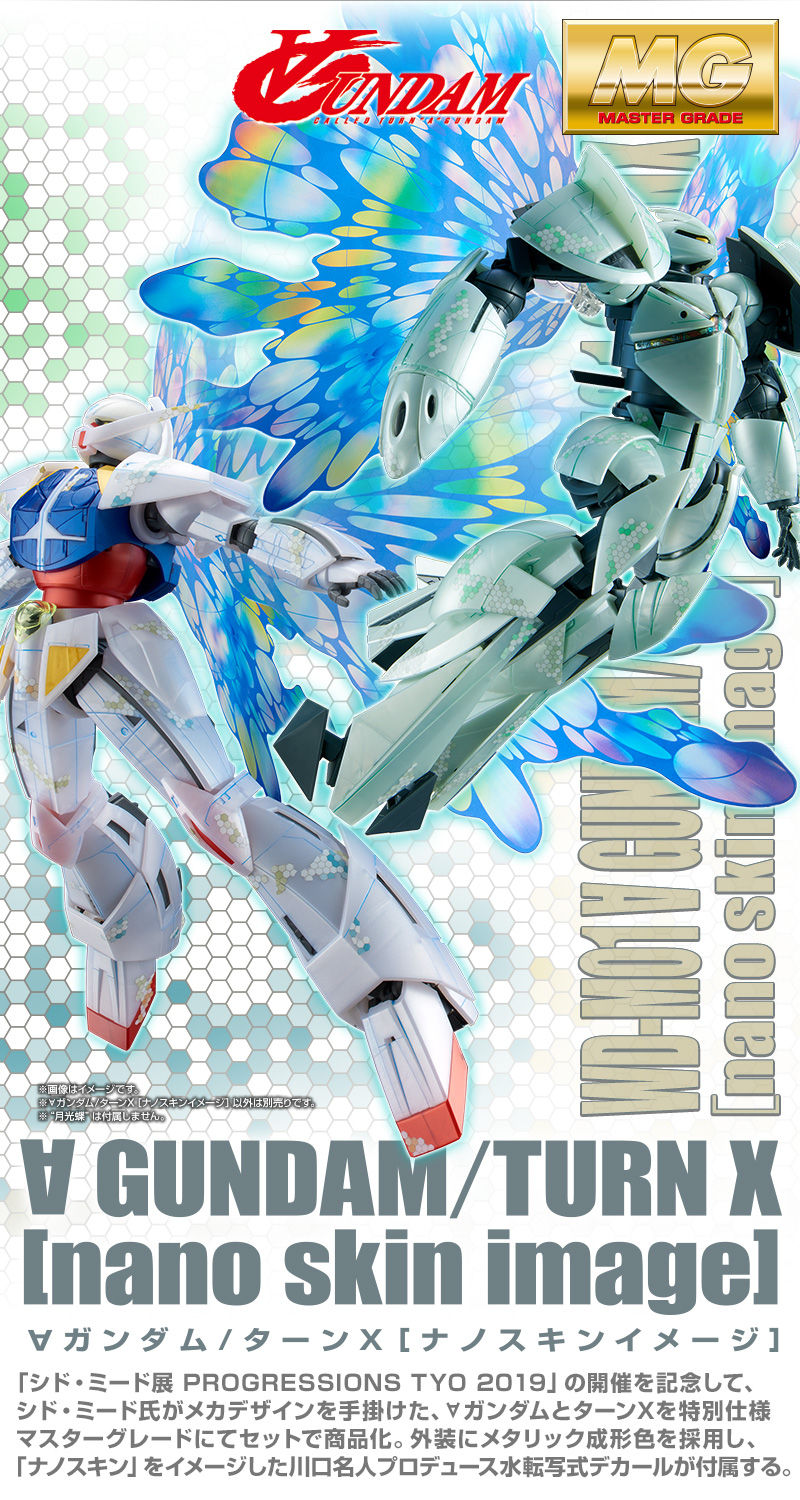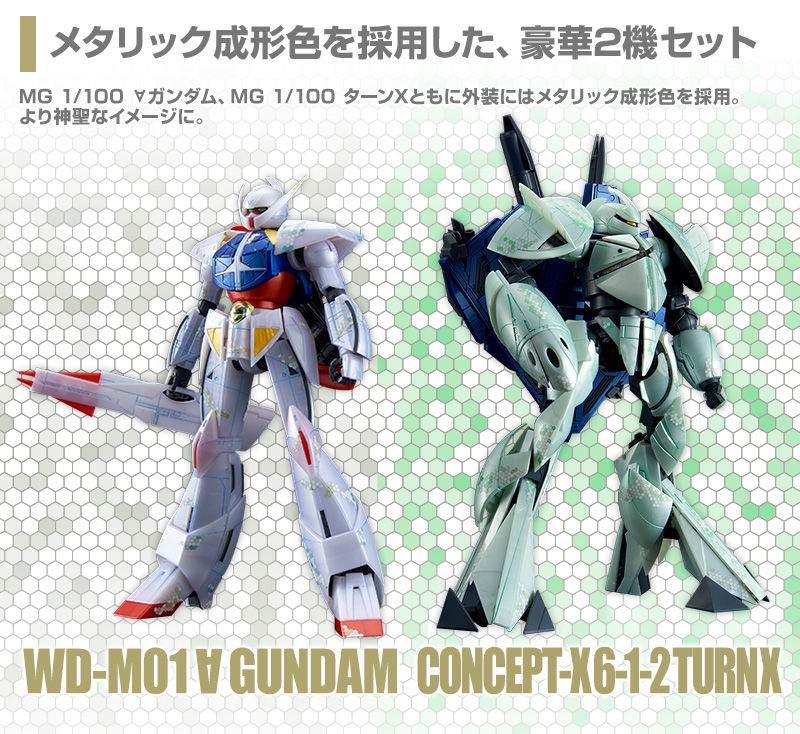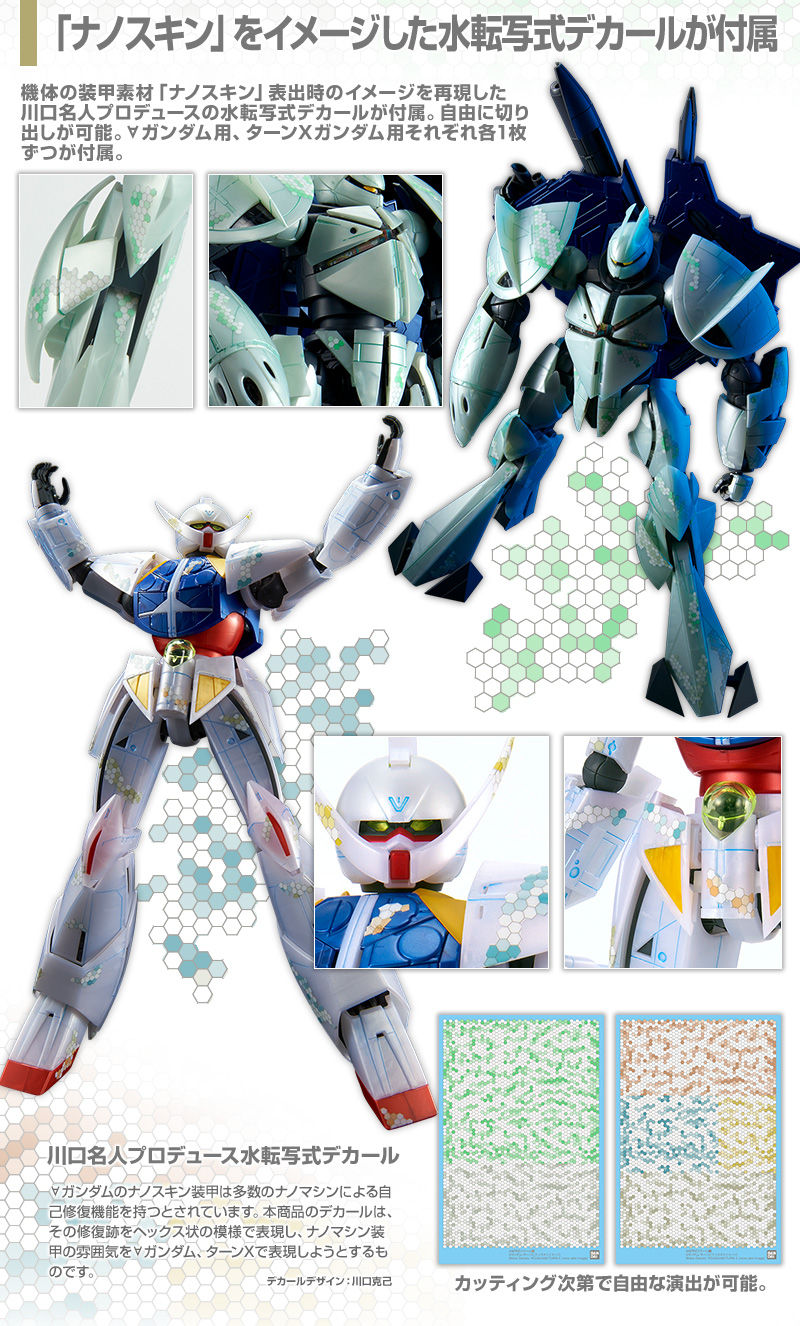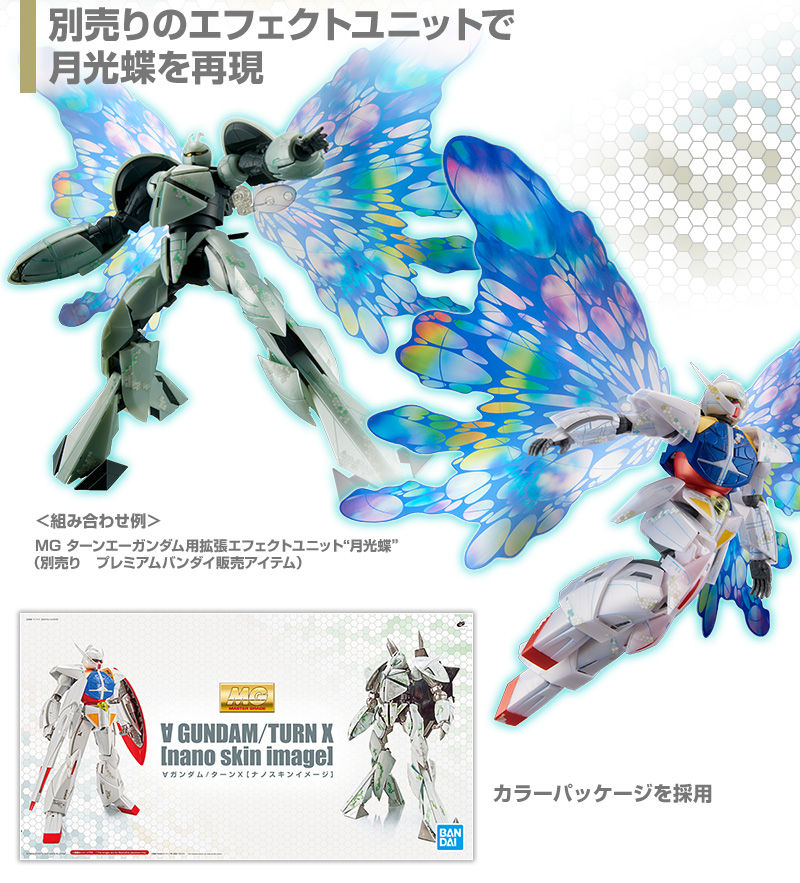 Translate Description:
In commemoration of the "Sid Mead Exhibition PROGRESSIONS TYO 2019",
Commercialized in a special specification master grade with ∀ Gundam and Turn X, which were designed by Meid Mead for mechanical design.
It uses a metallic molding color for the exterior, and comes with a water transfer decal produced by Ms. Kawaguchi who has an image of "Nanoskin".
● A set of 2 luxury models that use metallic molding color and have become a more sacred image
MG ∀ Gundam, turn X adopt metallic molding color for exterior. To a more sacred image.
● A water transfer decal produced by Megumi Kawaguchi for GUNDAM / Turn X with the image of "Nanoskin" is included!
Water transfer decal that reproduces the image of the aircraft's armor material "Nanoskin" appearance is included.
It can be cut out freely. Each one for Gundam and for Turn X is included.
Master Kawaguchi produced water transfer type decals in which Master Kawaguchi participated in the design creation.
● The moonlight butterfly can be reproduced with the optional effect unit!
Coupled with the metallic color of the aircraft, it is possible to further highlight the sacred image.
● Delivered in a color package inspired by "nanoskin"!
Armed armament
Armor Gundam: Beam Rifle / Beam Saber / Gundam Hammer / Shield
Turn X: Beam Rifle / Bazooka / Hand Beam Gun / Triple Missile Launcher
Includes: Turn X dedicated display base
----------------------------------------------
1/100 scale assembly model plastic model
Target age: 15 years old or more
Main product material: PS / POM / ABS
・ No glue is used for assembly
----------------------------------------------
NOTE: (Moonlight Butterfly Wings Effects Unit) sold separately.