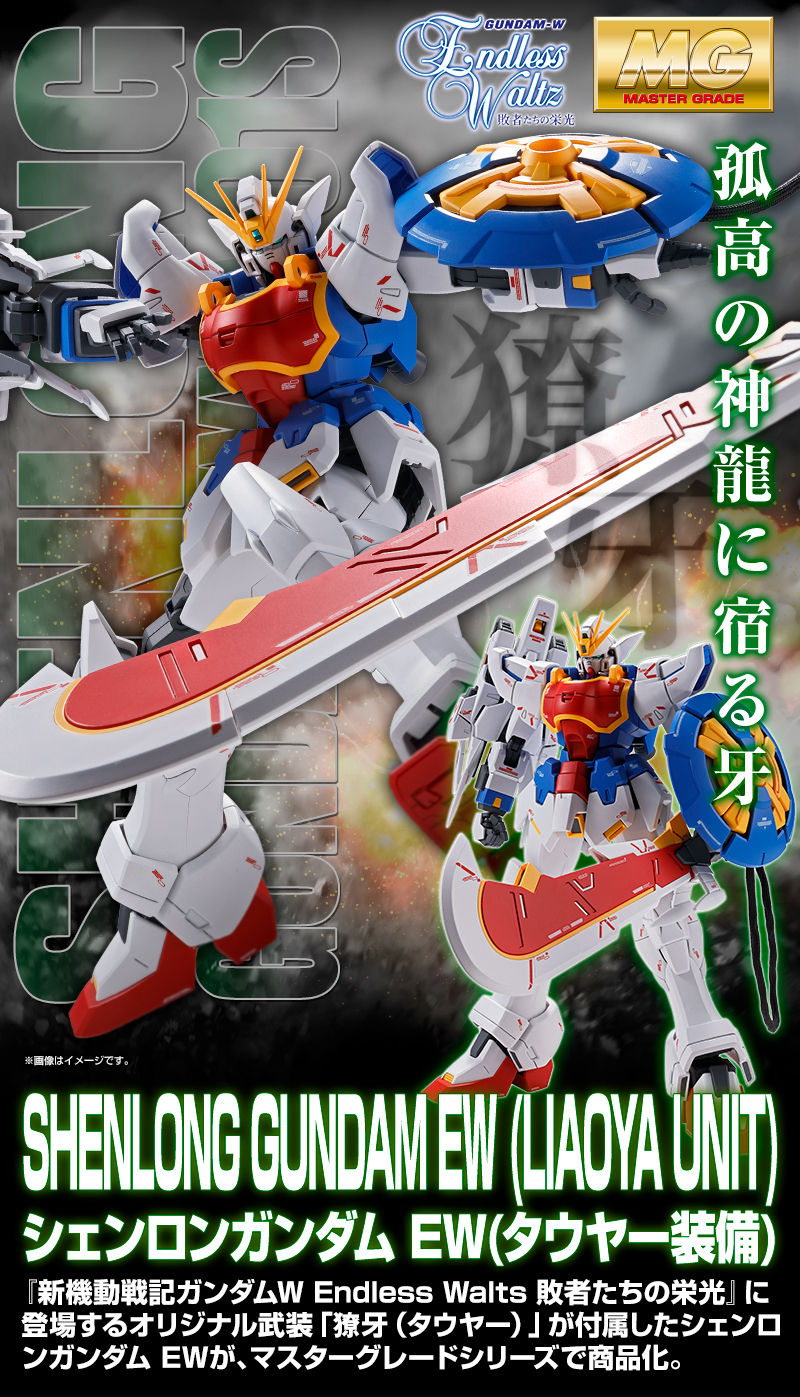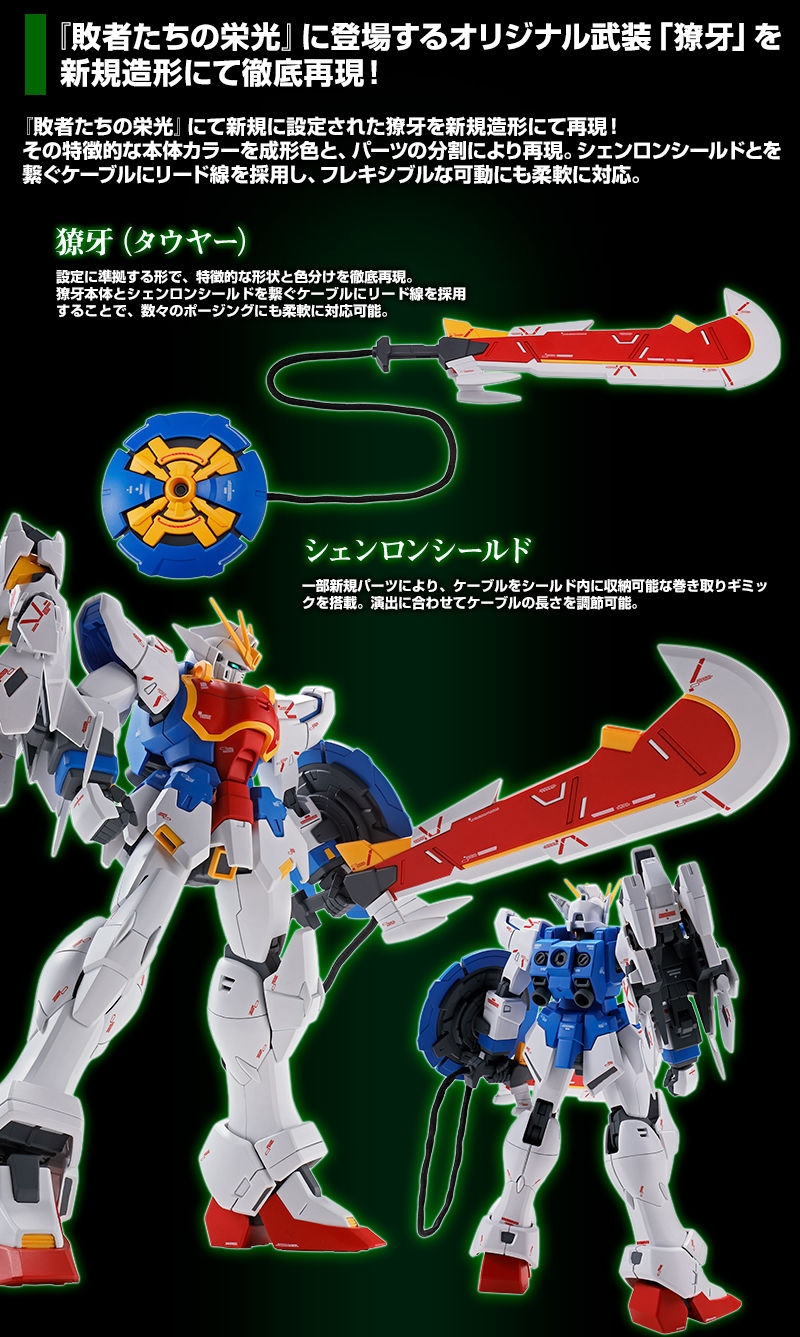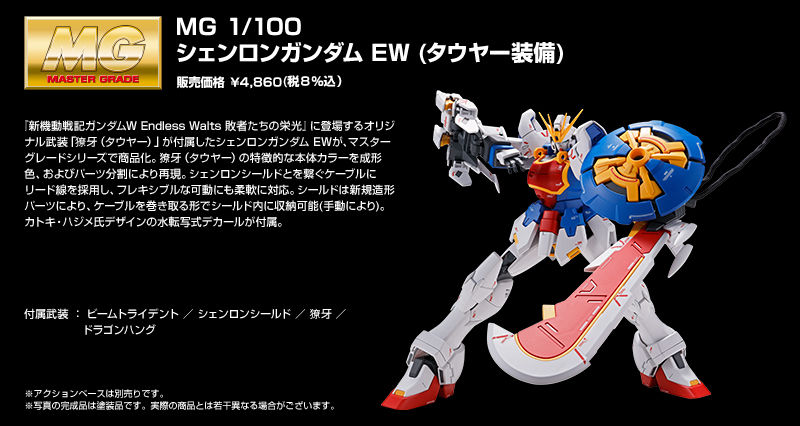 Translate Description:
Fangs living in God of arrogance -
X X X G - 0 1 S
Original armed appeared in "Mobile Suit Gundam W Endless Waltz Losers' Glory"
Shenlong Gundam EW with "Fang Fang" (Tawaya) was commercialized in the master grade series.
● Original armed "Fang Fang" that appeared in "Glory of the Losers" was reproduced thoroughly in the new modeling!
Fang Fang is reproduced by new modeling. The characteristic body color is reproduced by molding color and part division.
In addition, by adopting lead wires for cables connecting Wang Fang and Shenron Shield, flexible movement is realized.
Fang Fang (Tauya)
The main body color is thoroughly reproduced by molding color and part division.
Shenron Shield
Some new parts are added and storage gimmick is installed. Cable connecting fangle can be stored in shield.
● Cable parts to reproduce the powerful action!
For cable parts, varnish tube was adopted on the surface of the lead wire to reproduce texture.
In addition, it is possible to positively pose by moving freely.
By using the included display stand, you can reproduce scenes that throw fangs.
- New design water transfer type decal included!
A water transfer type decal of Mr. Katoki · Hajime design is attached.
Attached armed: Beam Trident / Shenron Shield / Fang Fang / Dragon Hang
Accessory: Display Stand
-----------------------------------------
1/100 scale assembly plastic model
Target age: 15 years old and over
Product material: PS · PE · ABS · PVC · PET
· Adhesive is not used for assembly
-----------------------------------------