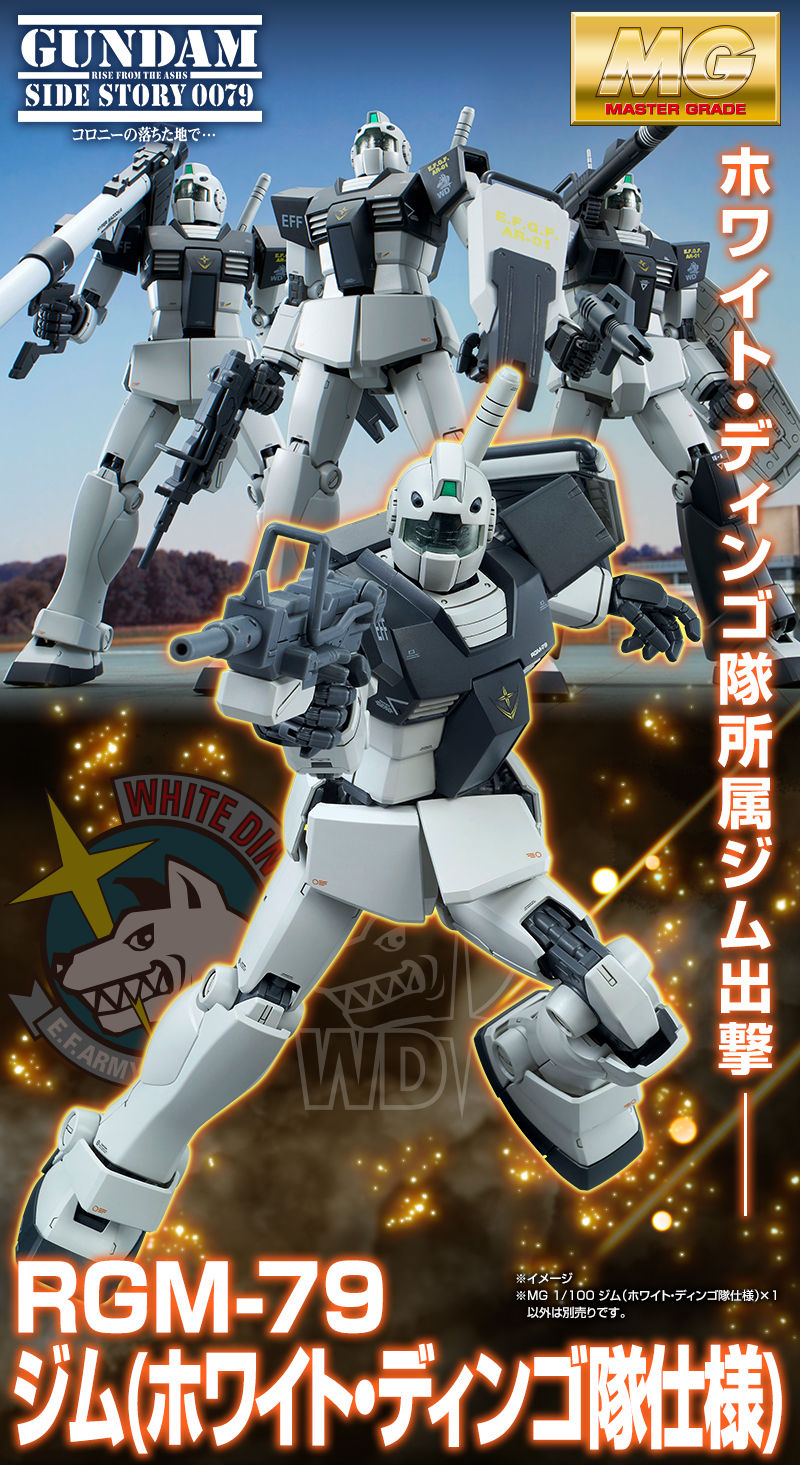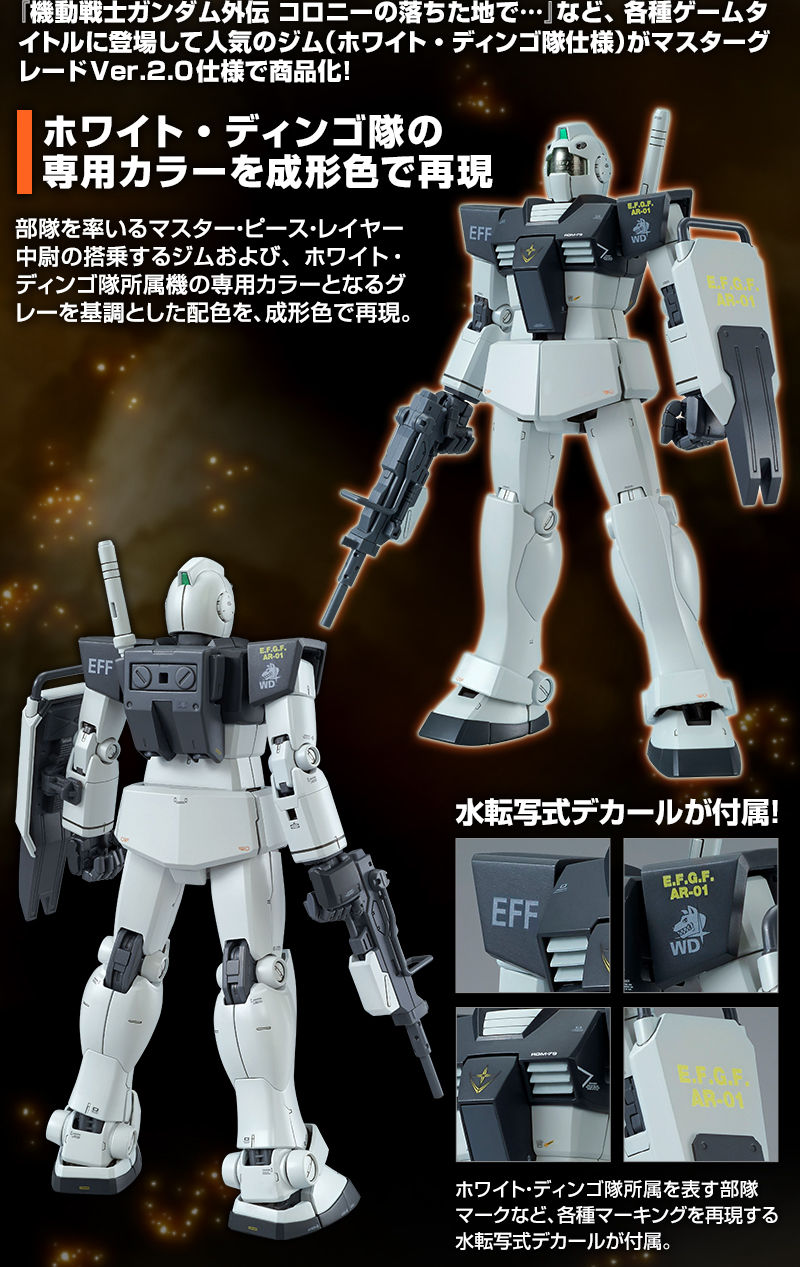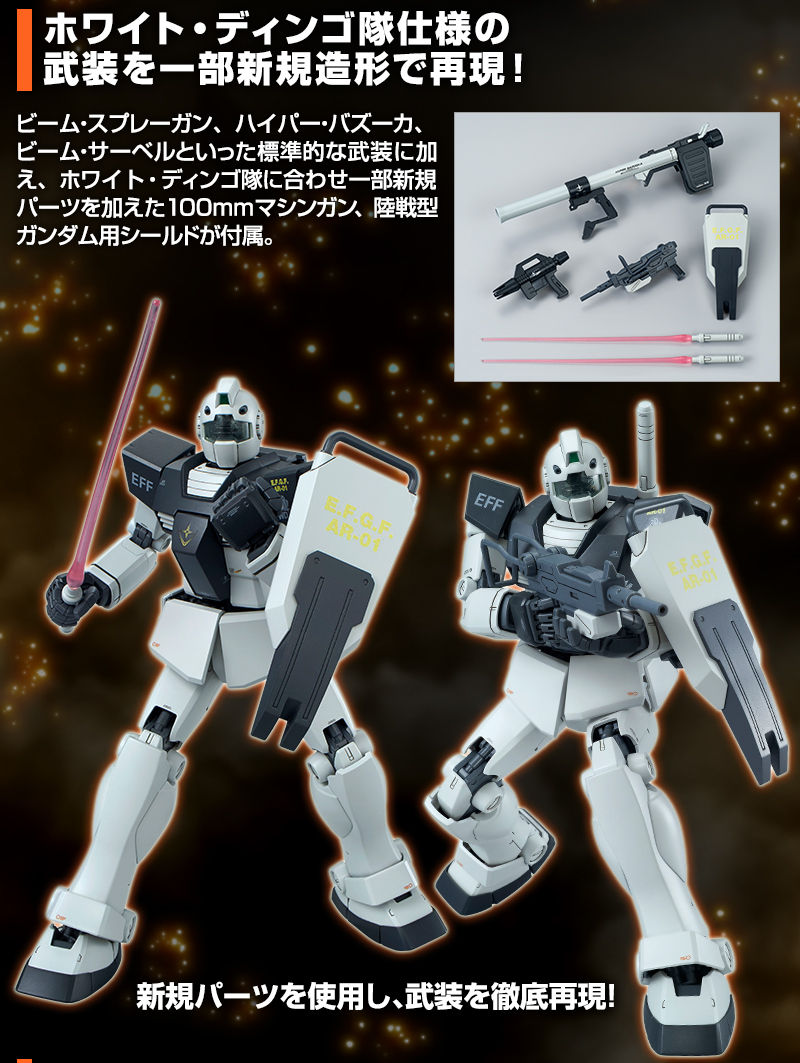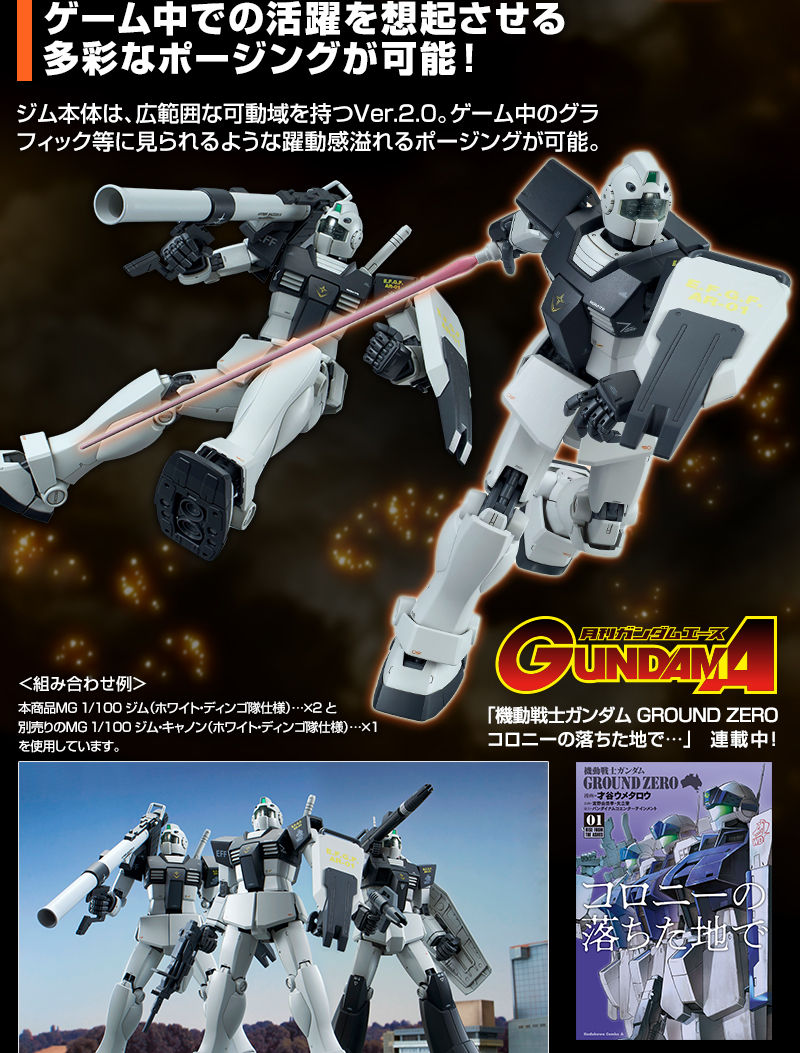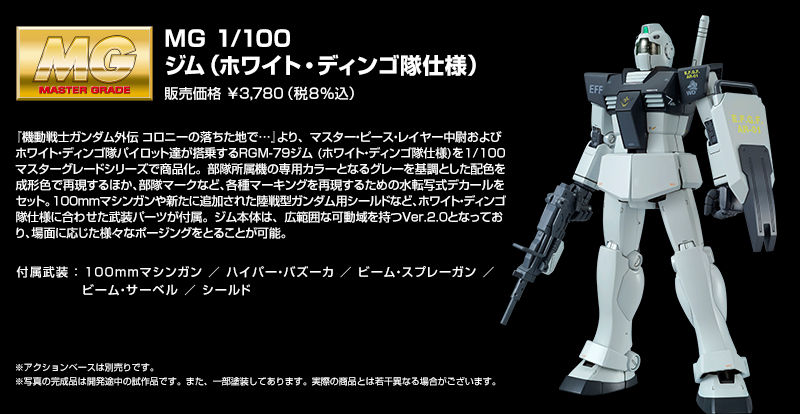 Translate Description:
----------
Whittige Dego Corps office gym departure -
----------
Popular gym (White / Dingo Corps specification) appearing in various game titles such as "Mobile Suit Gundam Gaidai Colony Falls ..." commercialized with master grade Ver. 2.0 specification!
● Reproduction of exclusive colors of white / dingo corps in molding color
The gym headed by Master Piece Layer Lieutenant who leads troops and the gym of White Dingo Corps belonging machine
The color scheme based on gray which becomes exclusive color is reproduced by molding color.
Also included are water transfer type decals to reproduce various markings such as unit marks representing the White Dingo team members!
● Reproduce the arming of the White Dingo Corps specification with some new shaping!
Beam spray gun, hyper bazooka, beam saber etc.
In addition to standard armament, partly new modeled parts are fitted to White Dingo Corps
Added 100mm machine gun, shield for land battle type Gundam is included.
● Various posing that allows you to remember the success in the game! In case
The gym body has Ver. 2.0 with a wide range of motion. As seen in graphics etc during game
Posing full of lively dynamics possible! In case
Attached armed:
100 mm machine gun / hyper · bazooka / beam · spray gun / beam · saber /
shield
-----------------------------------------
1/100 scale assembly plastic model
Target age: 15 years old and over
Product material: PS · PE · ABS
· Adhesive is not used for assembly
-----------------------------------------