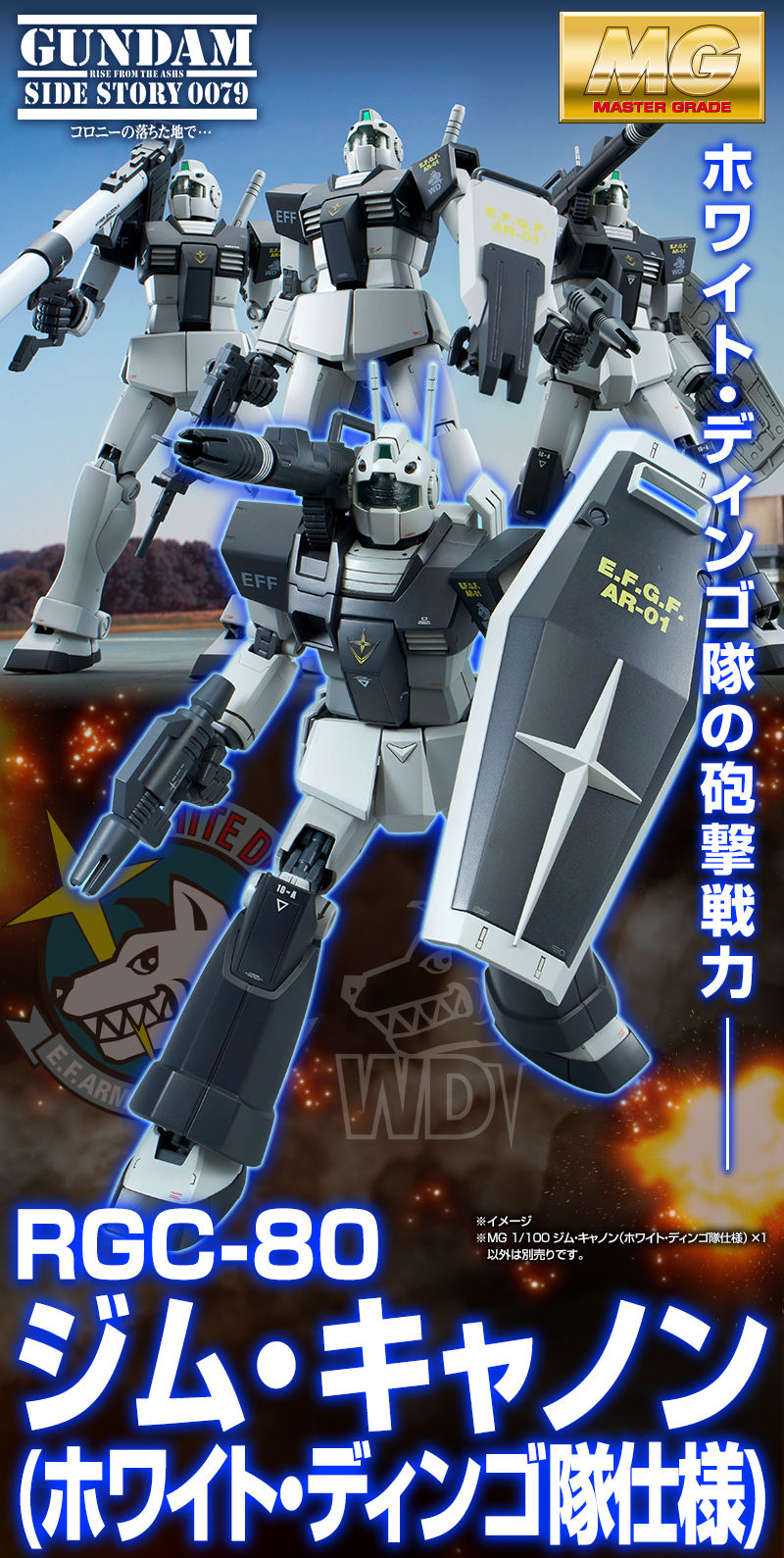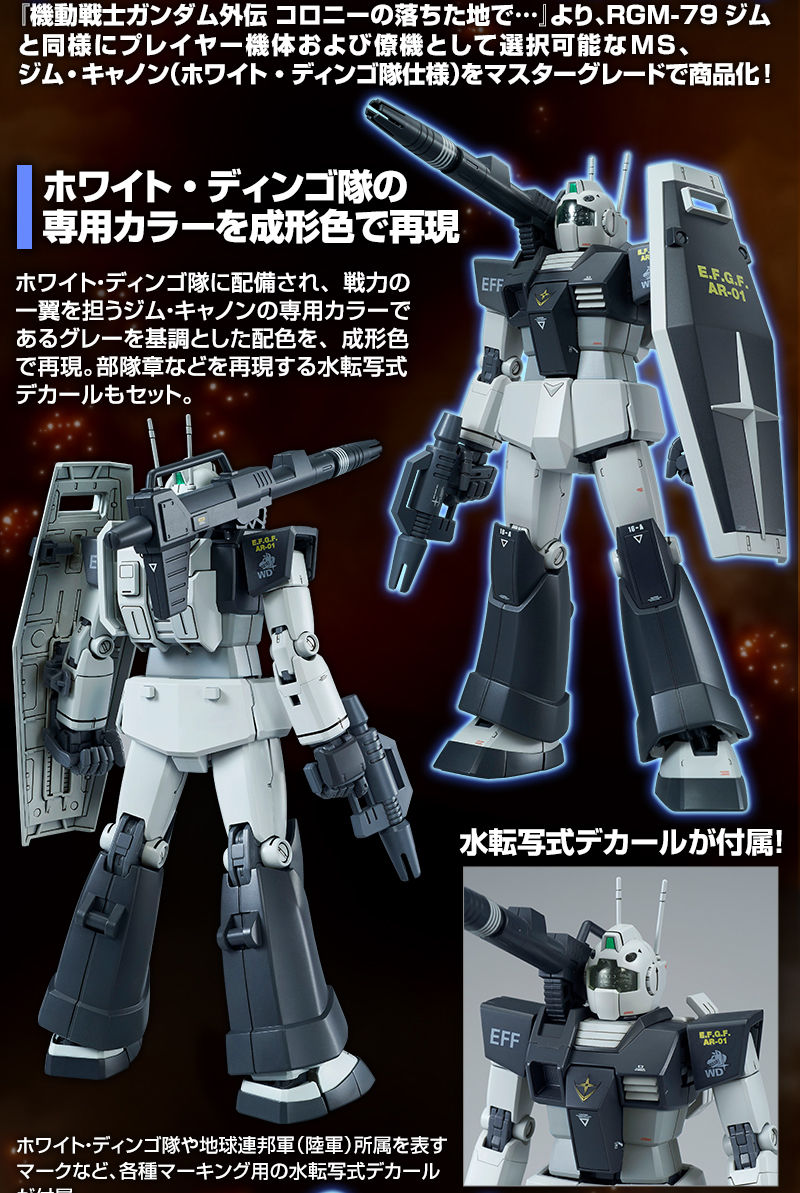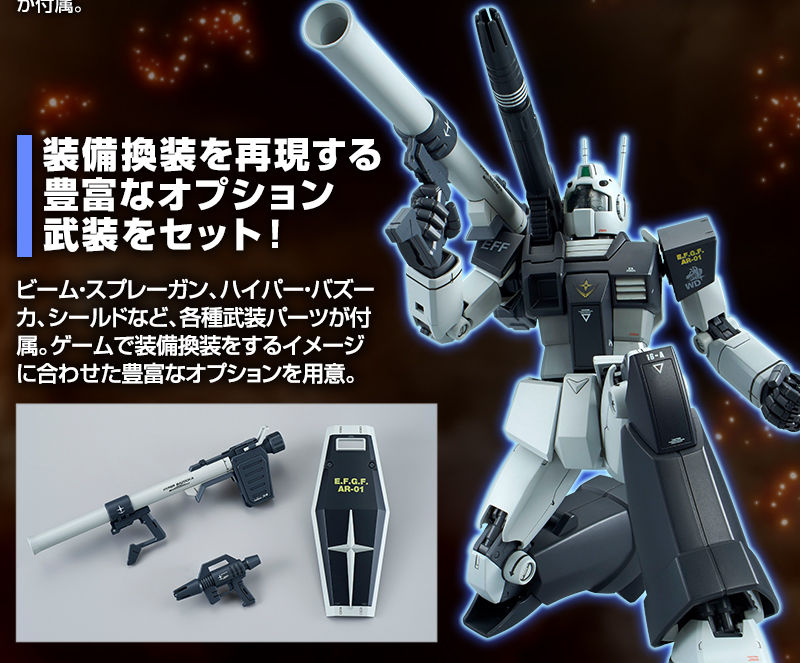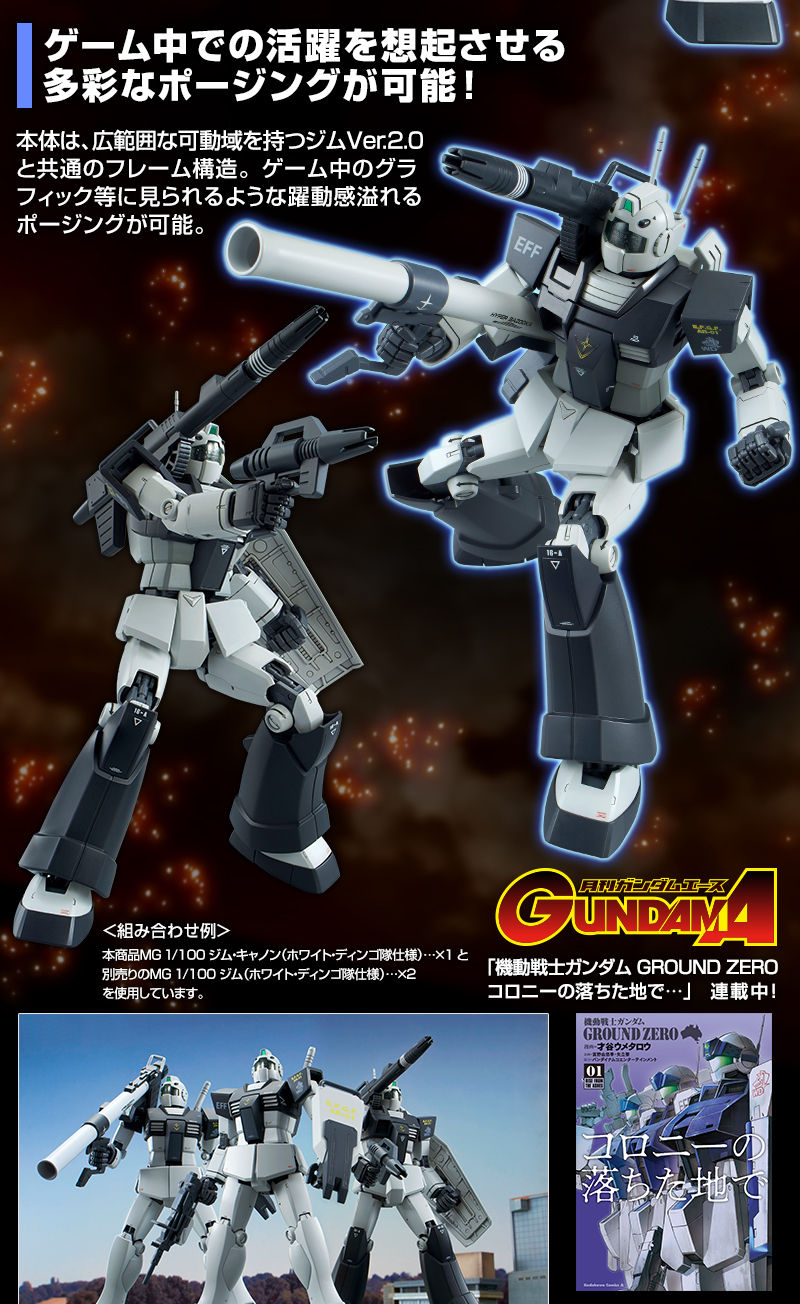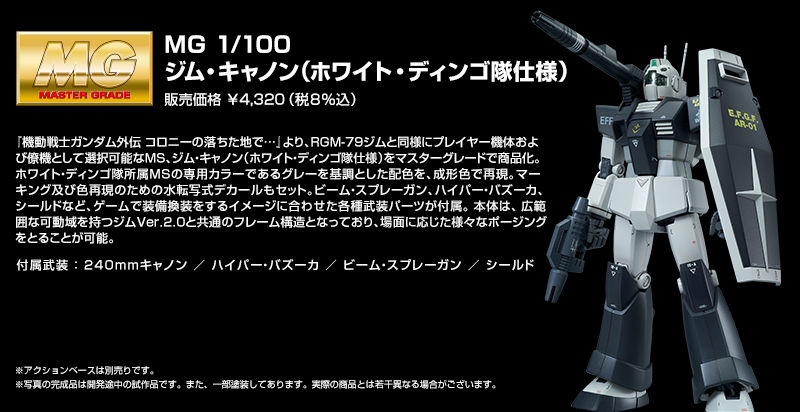 Translate Description:
----------
The fire strength of the Whiteless Division -
----------
From the "Mobile Suit Gundam Foreign Colony Falls ..."
Similar to RGM - 79 Jim, MS which can be selected as a player aircraft and wielding aircraft,
Commercialize Jim Cannon (White Dingo Corps specification) with master grade!
● Reproduction of exclusive colors of white / dingo corps in molding color
It is a special color of Jim Cannon which is deployed in the White Dingo Corps and is responsible for one of the strength
The color scheme based on gray is reproduced by molding color. Also a set of water transfer type decals to reproduce troops chapter etc.
- Set a wealth of optional armed weapons to reproduce equipment replacement!
Beam spray gun, hyper bazooka, shield and various kinds of armed parts are included.
Prepare a wealth of options to match the image to be replaced with games in the game.
● Various posing that allows you to remember the success in the game!
The main body is a frame structure common to Jim Ver. 2.0 with a wide range of motion.
Posing full of lively dynamism as seen in graphics etc during game is possible!
Attached armed:
240mm Cannon / Beam Spray Gun / Hyper · Bazooka / Shield
-----------------------------------------
1/100 scale assembly plastic model
Target age: 15 years old and over
Product material: PS · PE · ABS
· Adhesive is not used for assembly
-----------------------------------------