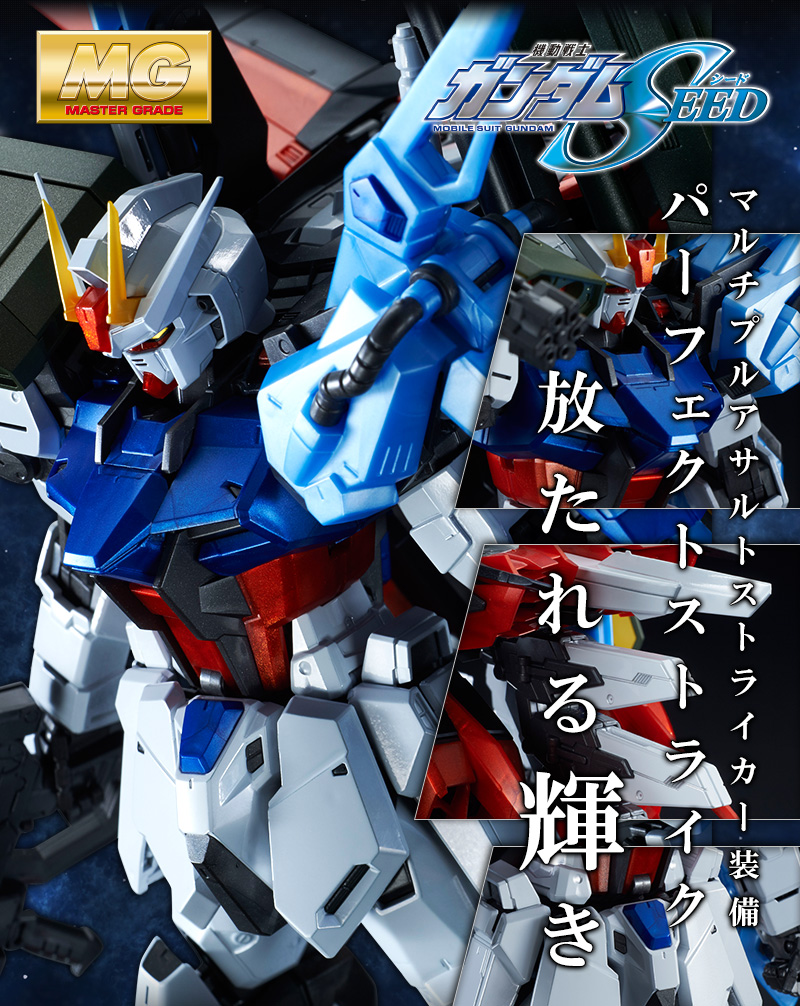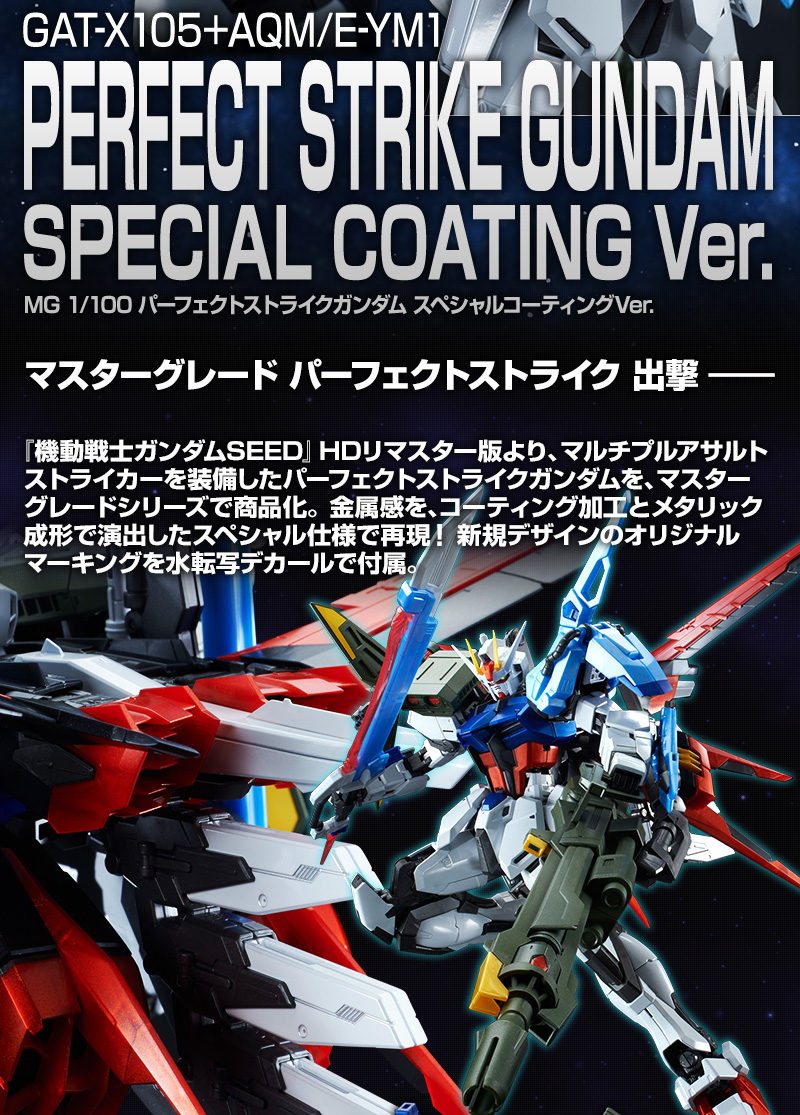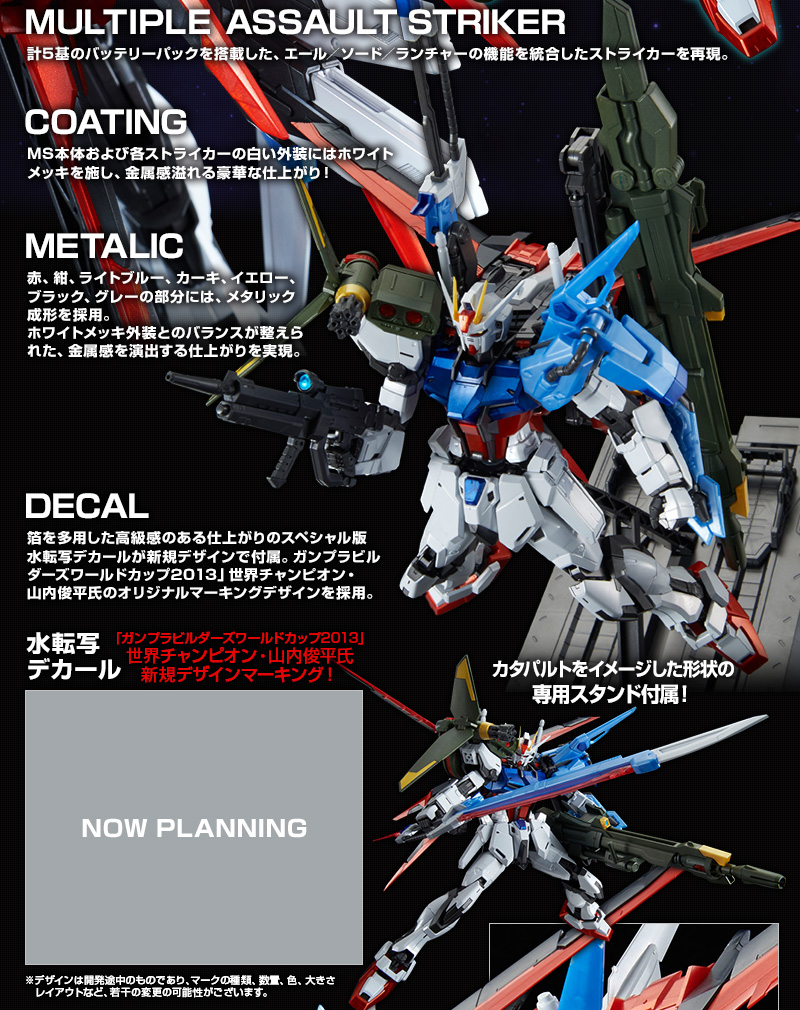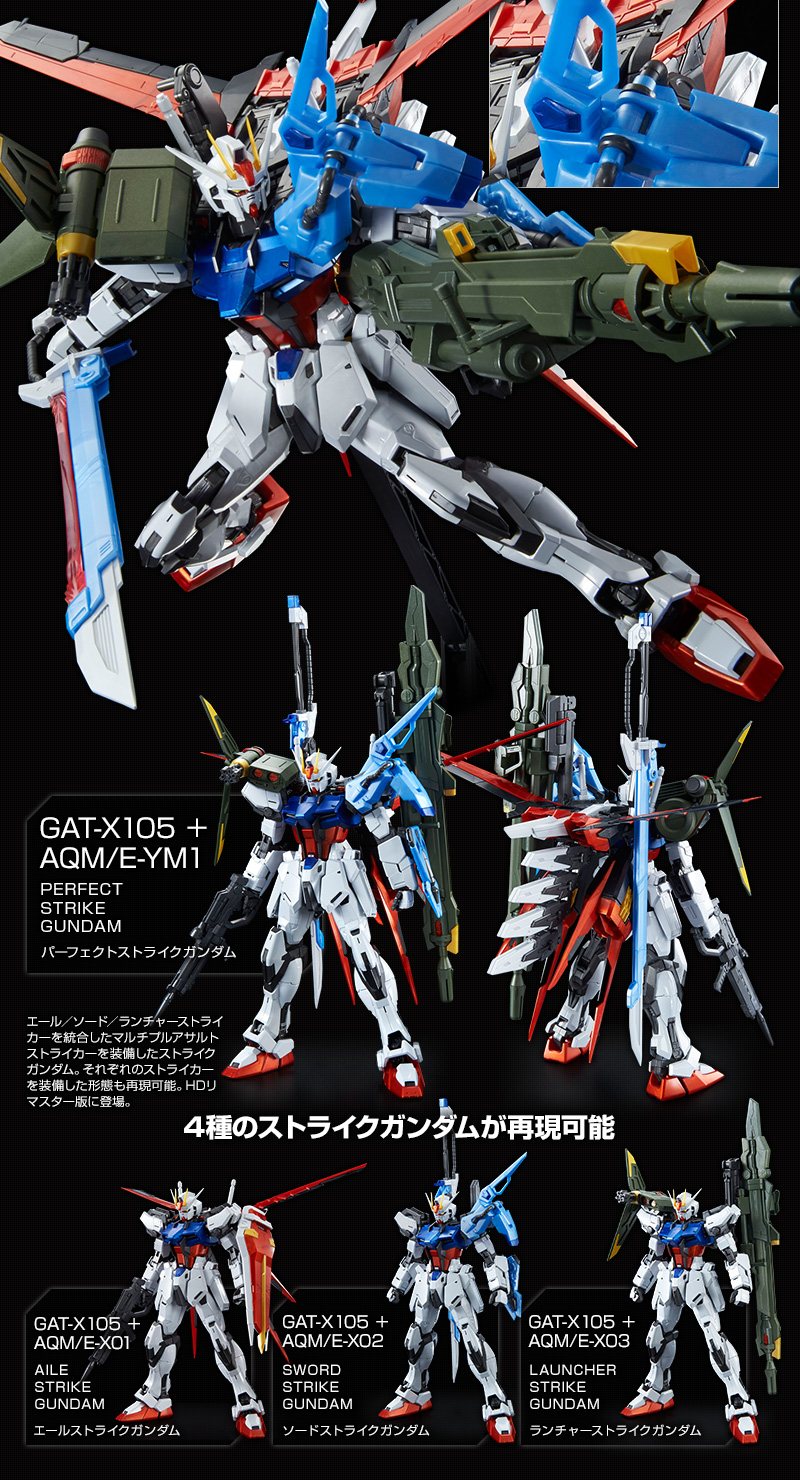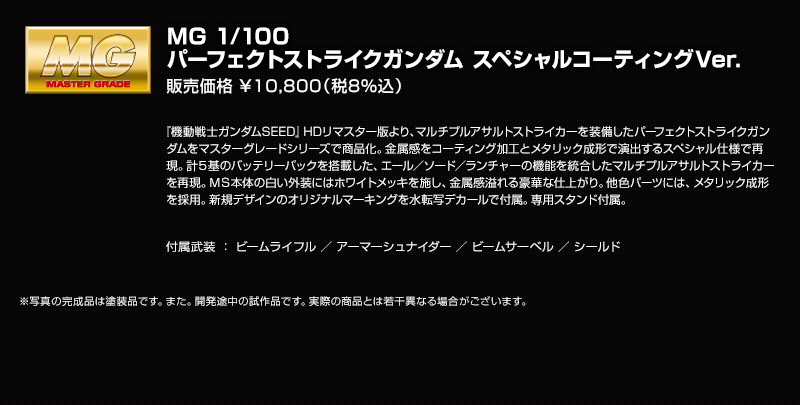 Translate Description:
Sparkle released --------------
Multipurpose astrostator trainer Perfect stress stroke
--------------------------
GAT-X 105 + AQM / E-YM 1
PERFECT STRIKE GUNDAM Perfect Strike Gundam
Strike Gundam equipped with multiple assault strikers that integrated Yale / Sword / Launcher striker.
The form equipped with each striker can also be reproduced. Appears in HD remaster version.
--------------------------
Master grade perfect strike sortie!
From "Mobile Suit Gundam SEED" HD remastered version, equipped with multiple assault striker
Commercialize the perfect strike gundam with the master grade series.
Reproduced the metallic feeling with special specification which was produced by coating processing and metallic forming!
Original marking of the new design comes with a water transfer decal.
● MULTIPLE ASSAULT STRIKER
Reproduce the striker which integrated the function of the ale / sword / launcher, which carries a total of five battery packs.
● COATING
White body plating is applied to the MS body and the white exterior of each striker, luxurious finish overflowing metal feeling!
● METALIC
Metallic molding is adopted for red, navy blue, light blue, khaki, yellow, black, gray parts.
Balanced with white plating exterior, realized finish to produce metallic feeling.
● DECAL
Special edition water transfer decal of finish with lots of foil is attached with new design.
"Gunpla Builders World Cup 2013" adopted the world champion · Shunpei Yamauchi's original marking design.
· Dedicated stand with image of catapult shape attached
Attached armed: beam rifle / armor schneider / beam saber / shield
-----------------------------------------
1/100 scale assembly plastic model
Target age: 15 years old and over
Product material: PS · PE · ABS · PVC
· Adhesive is not used for assembly
-----------------------------------------
NOTE: This item is large parcel, Ships by Japan post EMS only.