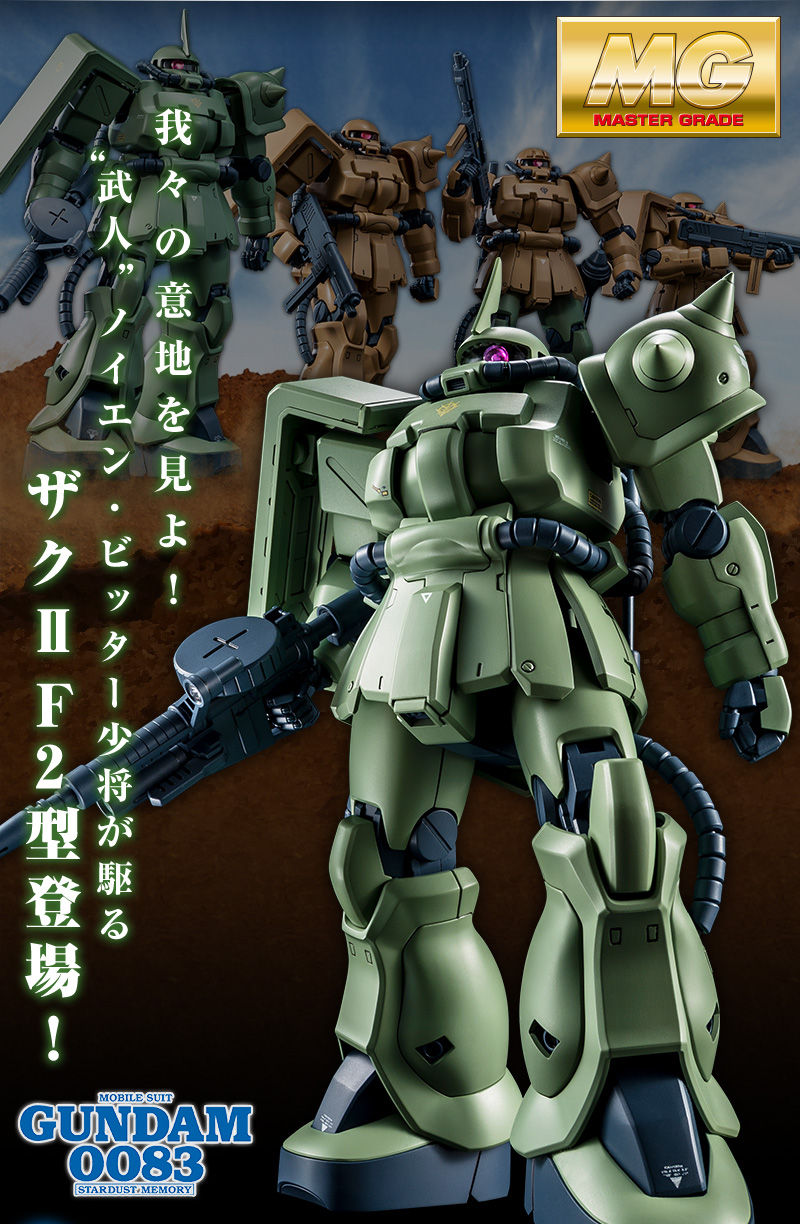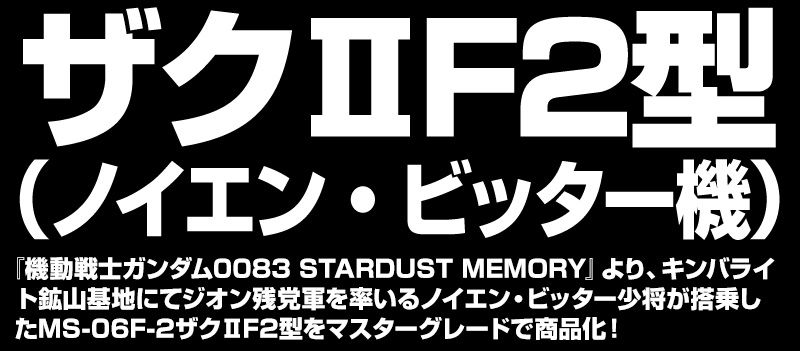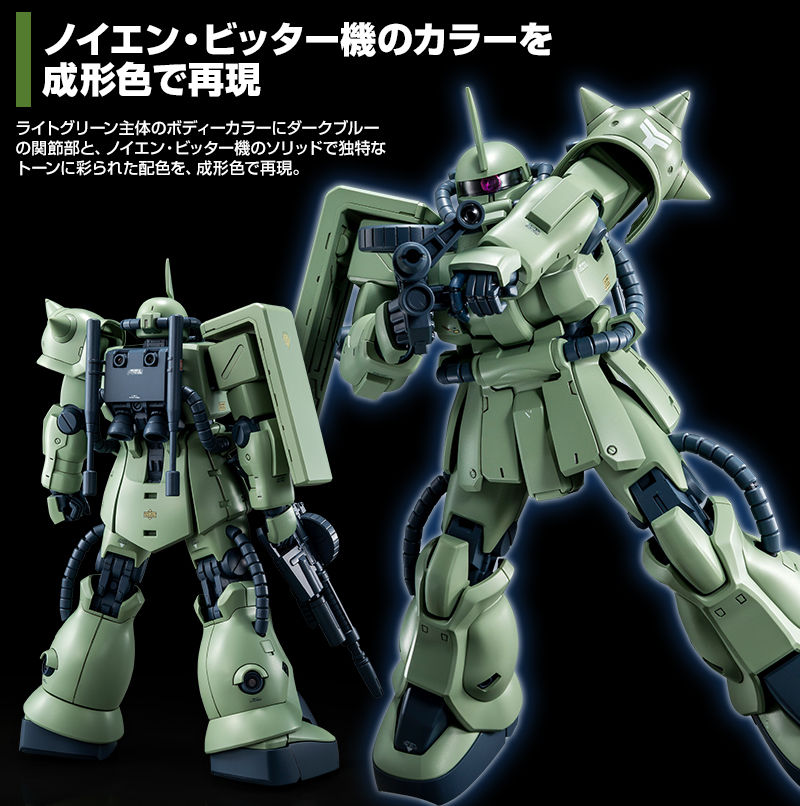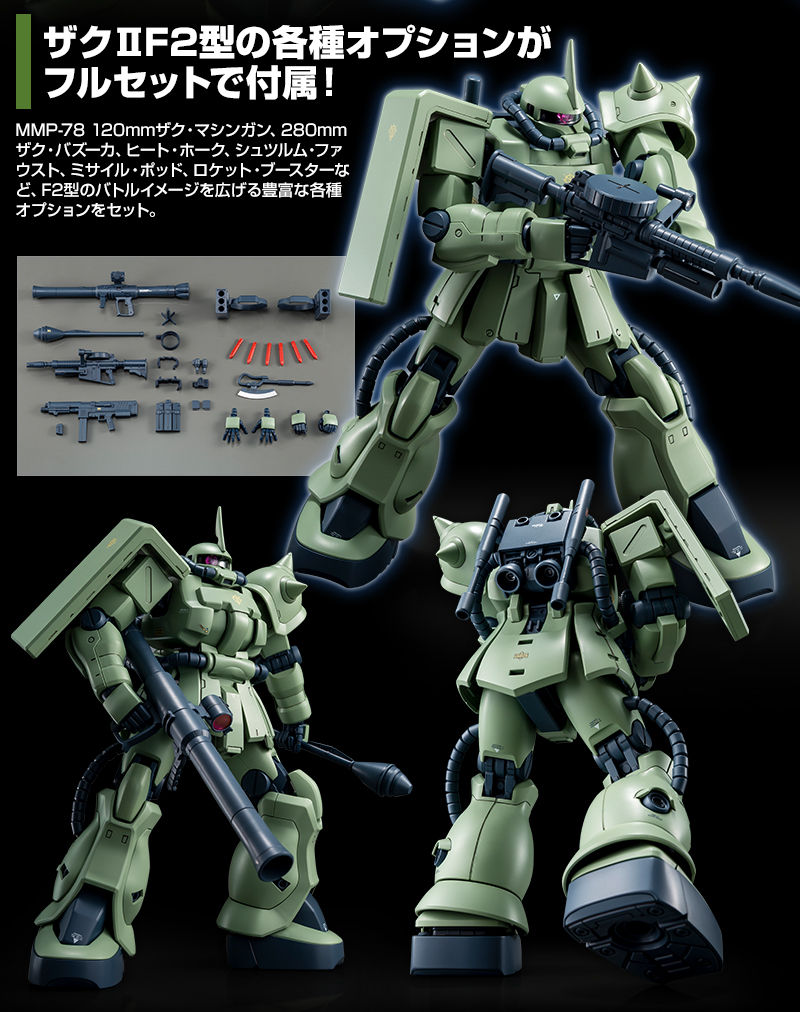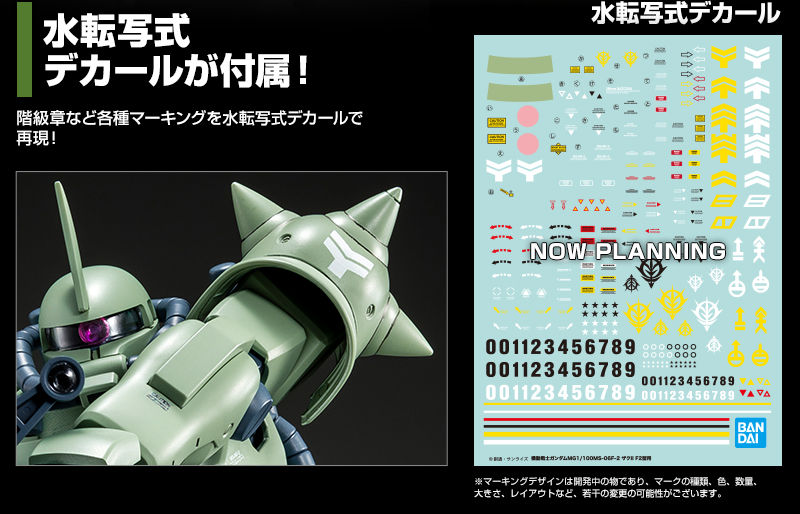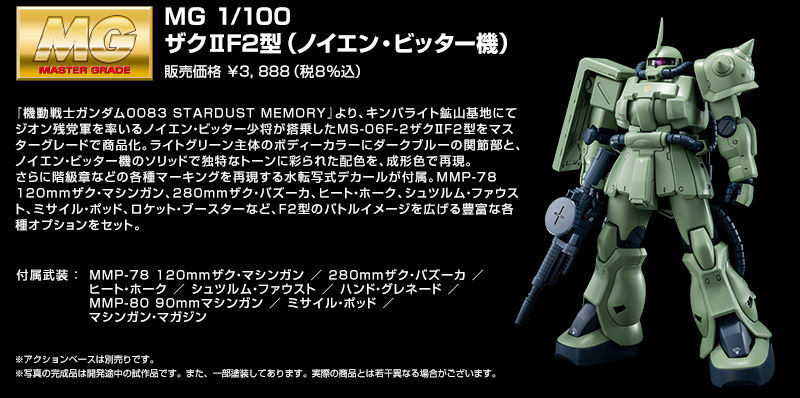 Translate Description:
Look at our honor!
"Mutian" Noen, Bitta Little Job is driving
Zaku II F type 2 appears!
From "Mobile Suit Gundam 0083 STARDUST MEMORY", led Zion Remnants Army at Kimberlite Mine Base
MS-06F-2 Zaku II F2 type Maj. Gen. Neuen Bitter commercialized with master grade!
● Neuen · Bitter reproduces the color of the exclusive machine with molding color
Body color of light green mainly, dark blue joints and Neuen Bitter dedicated machine
The color scheme colored with solid and unique tone is reproduced with molded color.
- Zaku II F2 type options are included with full set!
MMP-78 120 mm Zak Machine Gun, 280 mm Zak Bazooka, Heat Hawk, Sturm Faust,
Missile · pod, rocket · booster etc, we have various options to expand F2 type battle image.
● Water transfer type decal included!
Various markings such as the class chapter are reproduced with a water transfer type decal!
Attached armed: MMP-78 120 mm Zak machine gun / 280 mm Zak Bazooka / Heat Hawk /
Sturm Faust / Hand Grenade / MMP-80 90 mm Zak machine gun /
Missile · pod / machine gun · magazine
~~~~~
ACE PILOT LOG Ace · Pilot Log [U.C. Edition]
"Ace pilot" and MS plan, WEB plan tracing "log (record)" carved in the history of the century of the universe!
VOL.11 "Neuen · Bitter" on sale! (Http://bandai-hobby.net/site/sitepilot/)
~~~~~
-----------------------------------------
1/100 scale assembly plastic model
Target age: 15 years old and over
Product material: PS · PE · ABS
· Adhesive is not used for assembly
-----------------------------------------