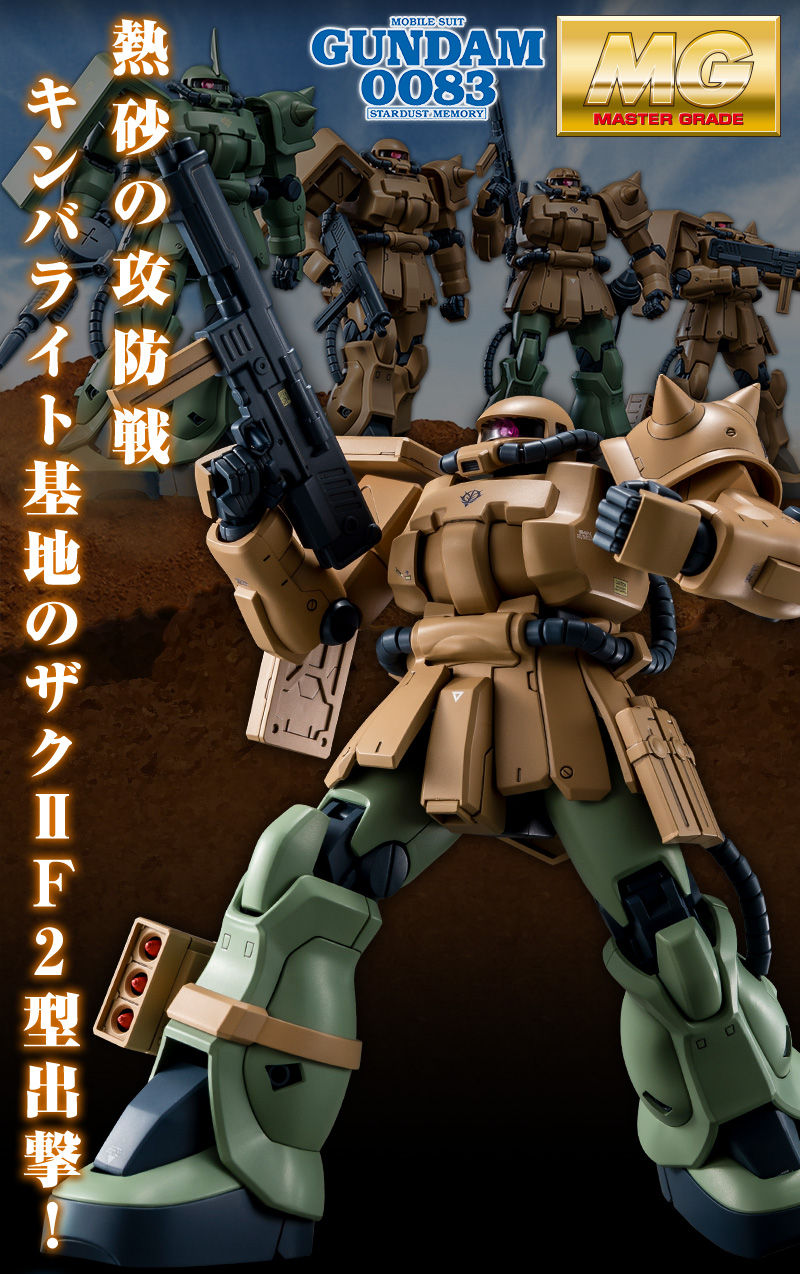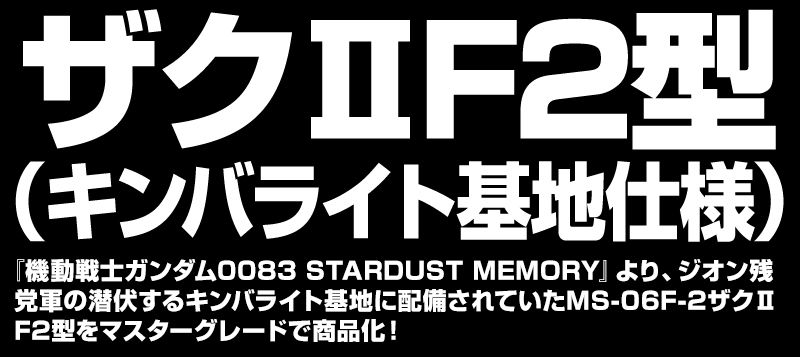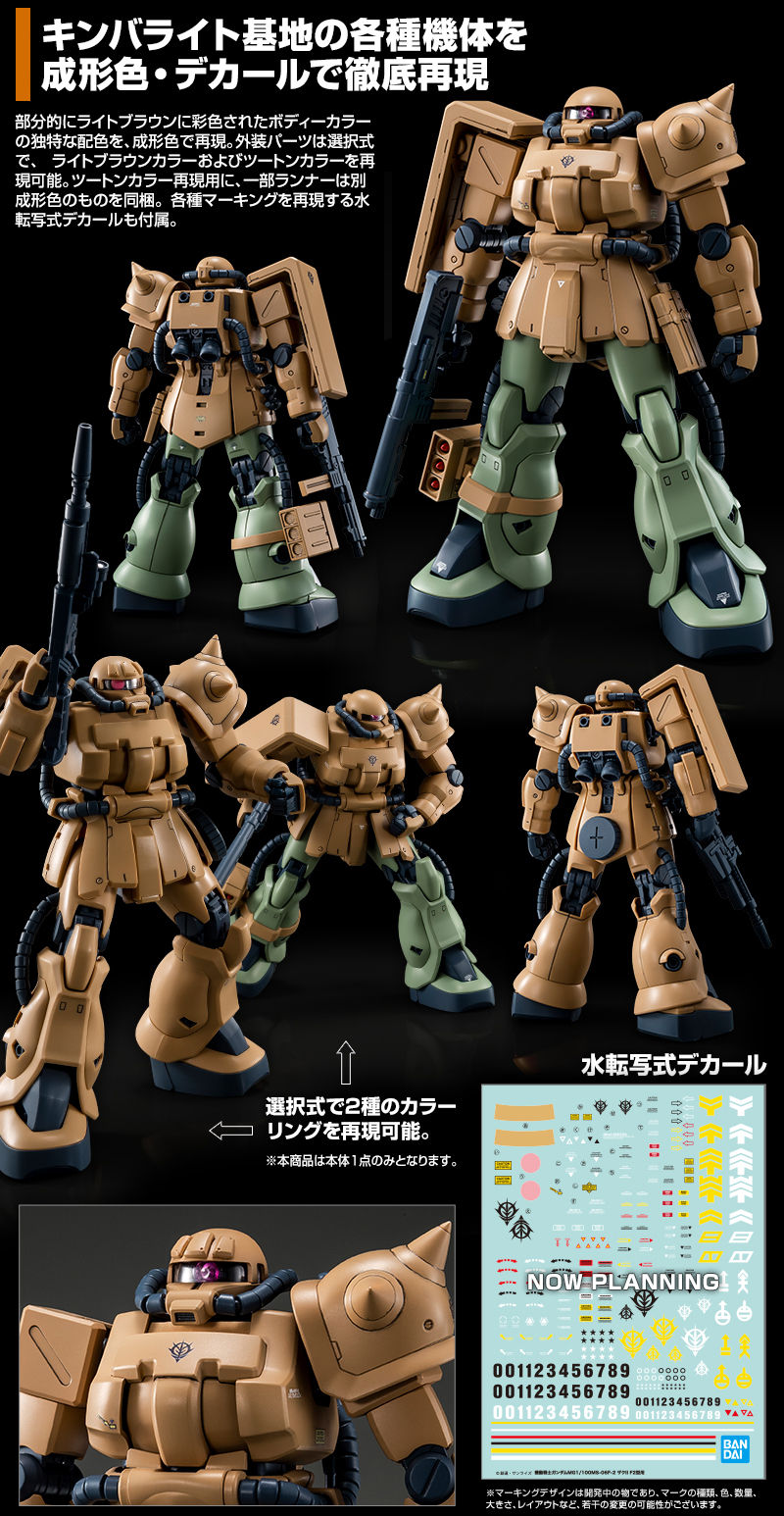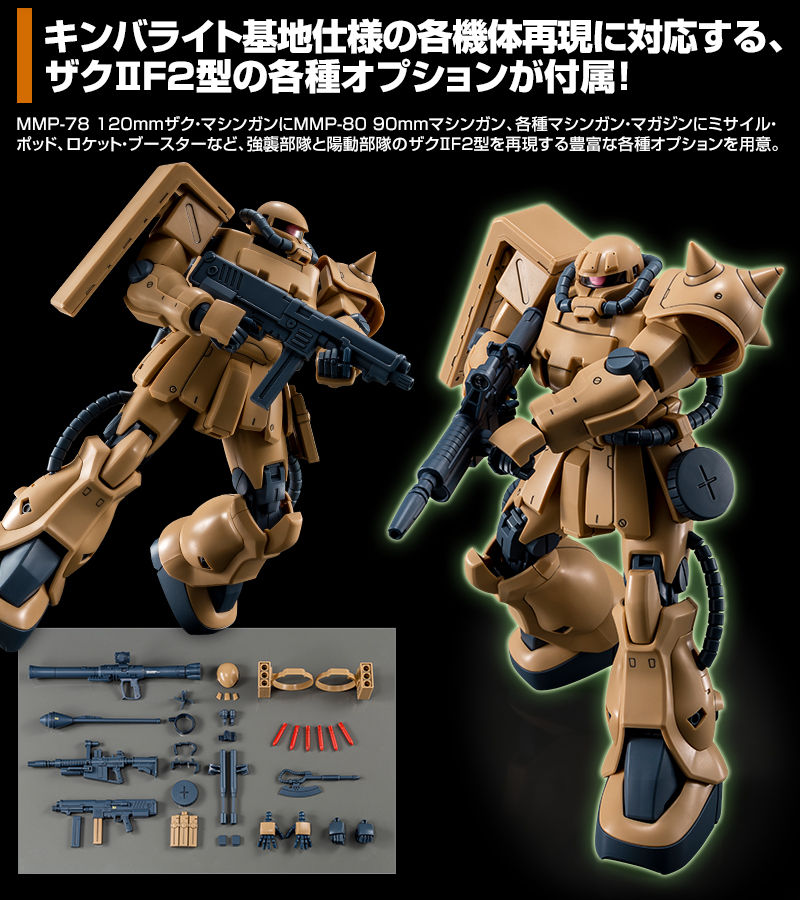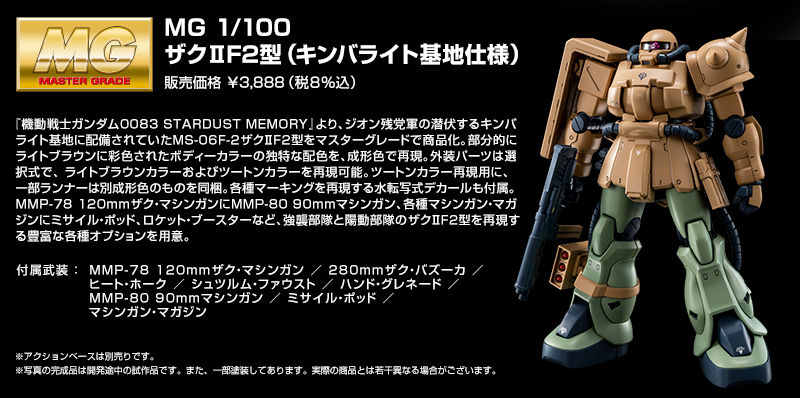 Translate Description:
Battle of heat sand
Zaku II F type 2 shootout on the Kinbaraite base!
From "Mobile Suit Gundam 0083 STARDUST MEMORY", Zion remnant army will be hidden
MS-06F-2 Zaku II F2 type which was deployed at Kimberly base is commercialized with master grade!
● Thorough reproduction of various aircraft at Kimberite base with molding color / decal
Particularly reproduced with molded color, unique color scheme of body color painted on light brown.
For two-tone color reproduction, some runners are bundled with different molding colors. Also included is a water transfer type decal that reproduces various markings.
In case
- Zaku II F2 type various options corresponding to each machine reproduction of Kimberite base specification are included!
In case
MMP-78 120 mm Zaku machine gun MMP-80 90 mm Zak machine gun, various machine gun magazine
Miscellaneous options such as missile pods, rockets and boosters are prepared to reproduce the Zaku II F2 model of the assault unit and the driving force.
Attached armed: MMP-78 120 mm Zak machine gun / 280 mm Zak Bazooka / Heat Hawk /
Sturm Faust / Hand Grenade / MMP-80 90 mm Zak machine gun /
Missile · pod / machine gun · magazine
-----------------------------------------
1/100 scale assembly plastic model
Target age: 15 years old and over
Product material: PS · PE · ABS
* Part of this kit will be used with adhesive (sold separately) to reproduce the model.
-----------------------------------------