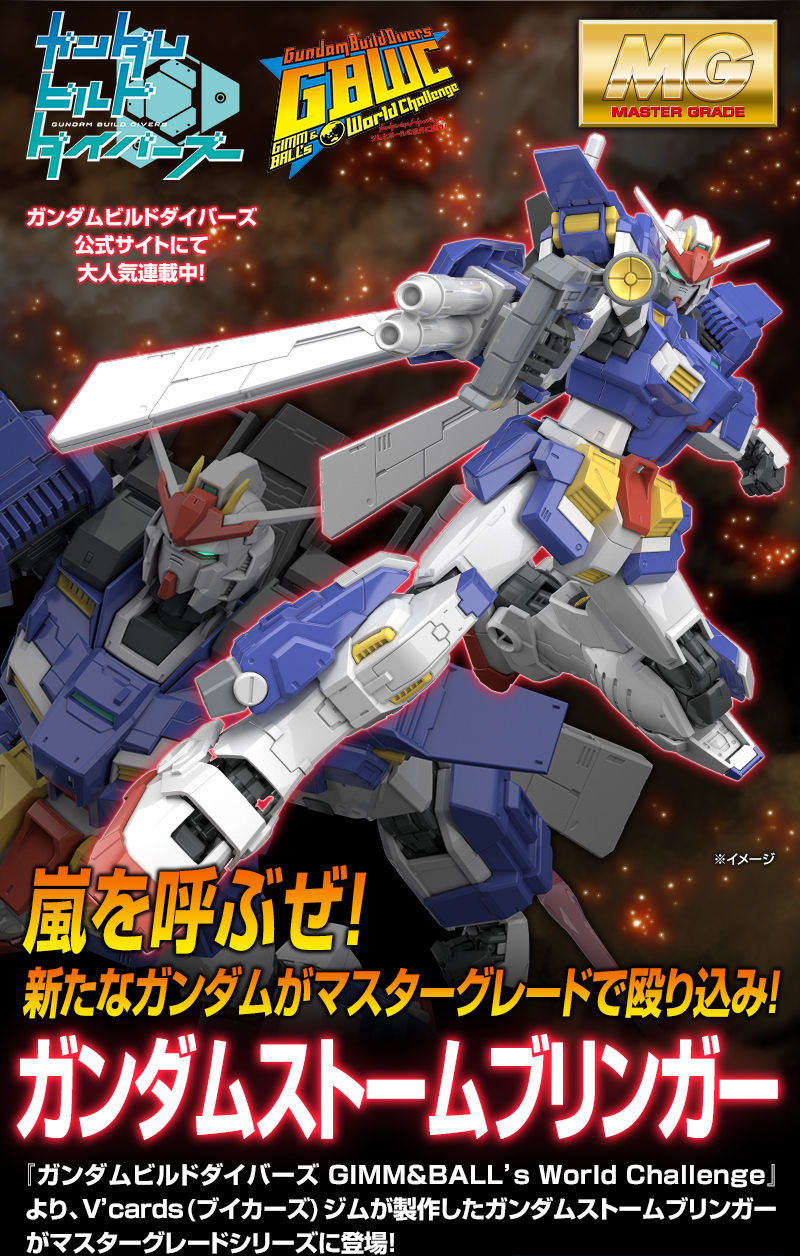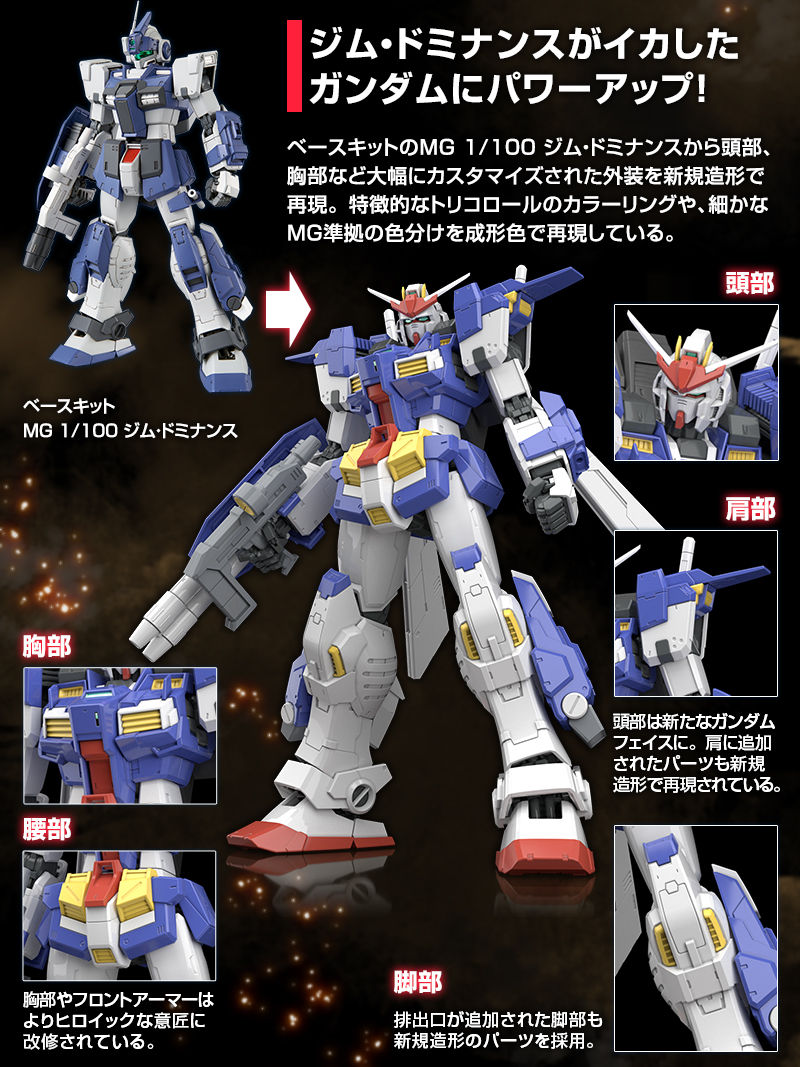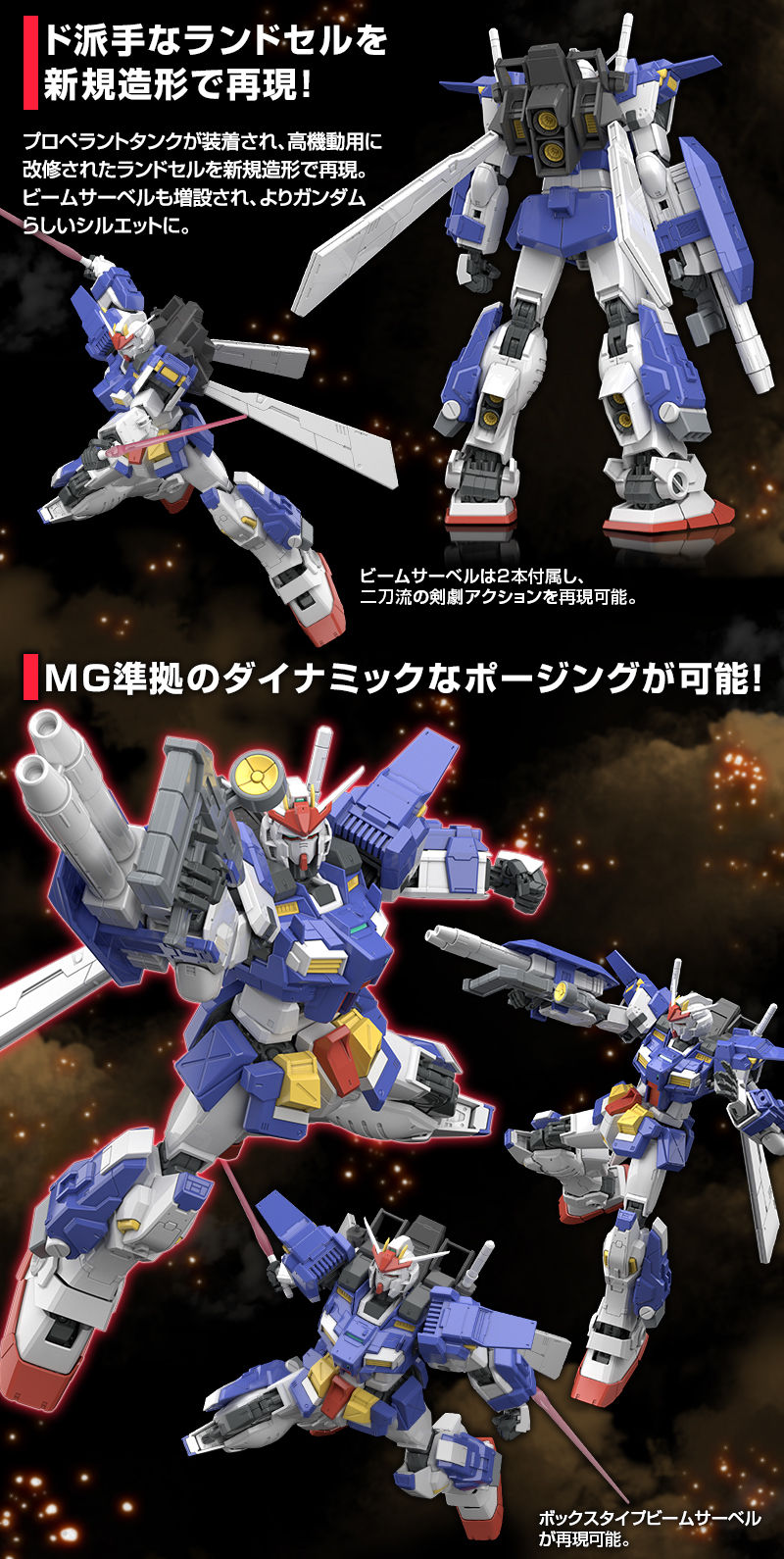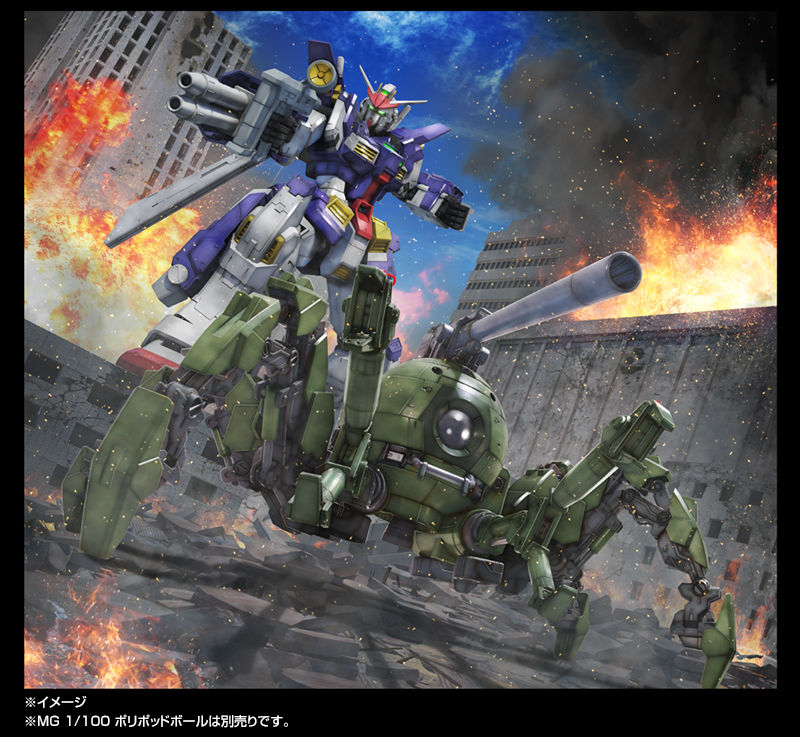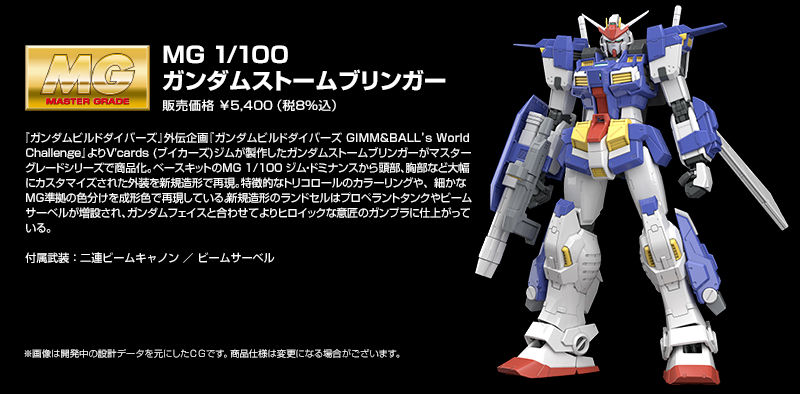 Translate Description:
-----------------------------------------
"Gundam Build Divers" Official Gaiden
"Gundam Build Divers GIMM & BALL's World Challenge"
In the series very popular at Gundam Hobby Life (published by KADOKAWA Co., Ltd.)!
-----------------------------------------
I will call a storm!
A new Gundam knocks in with master grade!
From "Gundam Build Divers GIMM & BALL's World Challenge"
V'cards (Buikazu) Gundam Storm Bringer produced by Jim appears in the master grade series!
- Power up to Gundam which Jim Dominance squatted!
MG 1/100 of the base kit From the gym · dominance to the head, the chest and so on customized exterior
Reproduced with new modeling. The characteristic coloring of tricolor and color-coded compliant with MG are reproduced by molding color.
Head
The head is a new Gundam face.
· Shoulder
Parts added to the shoulder are reproduced by new shaping.
· Lower part
Chest and front armor were renovated to a more heroic design.
.Leg part
Adopted new shaped parts for legs with added outlets.
● Do recreate a flashy fancy bag with new shaping!
A propellant tank was installed and the school bag refurbished for high mobility was reproduced by new modeling.
Beam saber has also been added, to a more Gundam-like silhouette.
Two beam sabels are attached, and it is possible to reproduce the sword action of two swords.
Also, the box type beam sabel can be reproduced.
● MG-compliant dynamic posing is possible!
Attached armed: double beam canon / beam saber
-----------------------------------------
1/100 scale assembly plastic model
Target age: 15 years old and over
Product material: PS · PE
· Adhesive is not used for assembly
-----------------------------------------