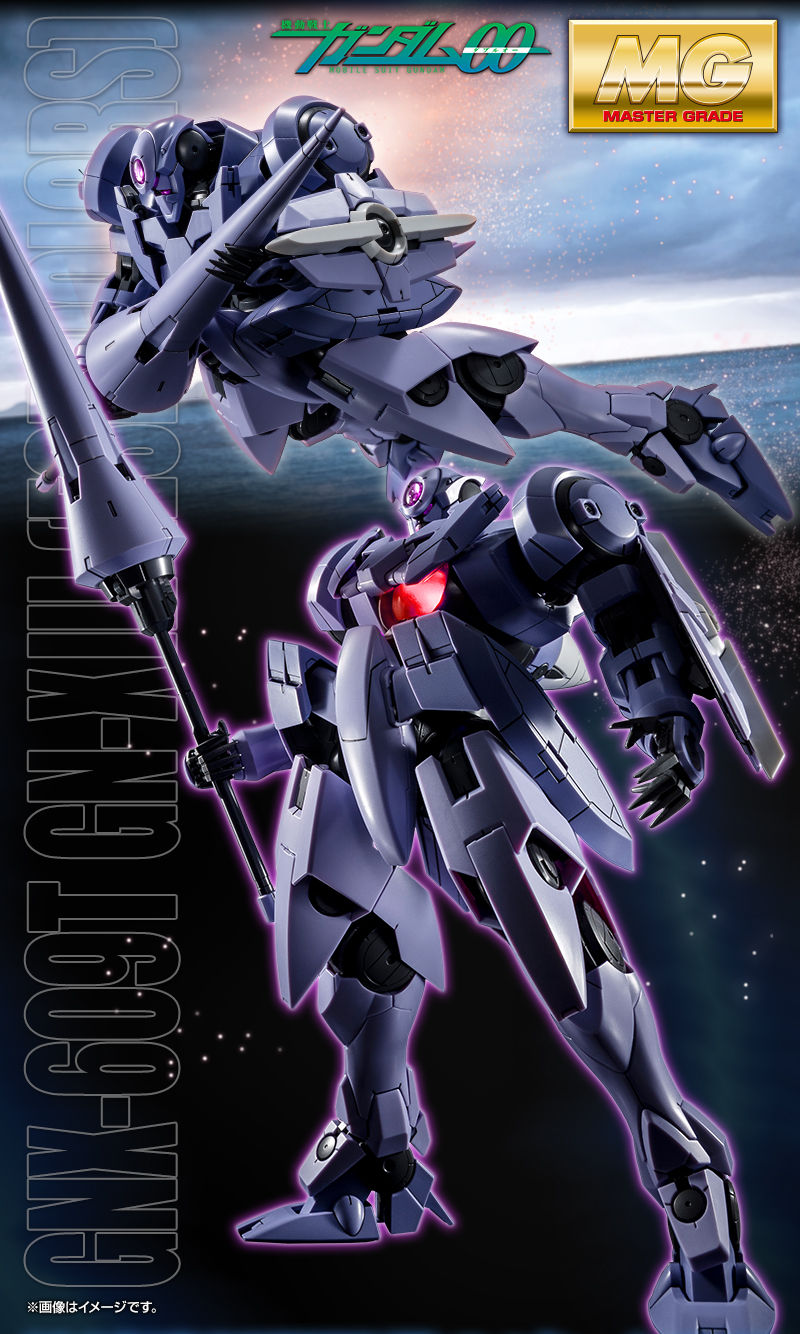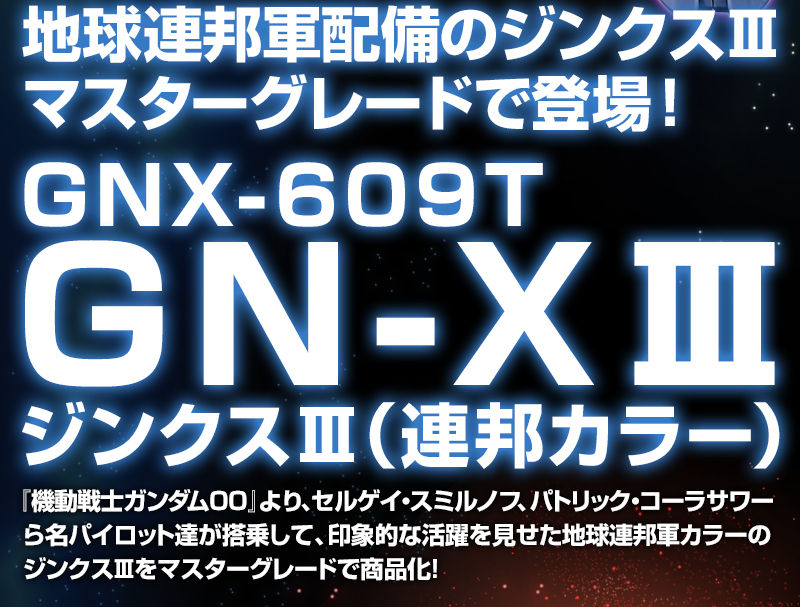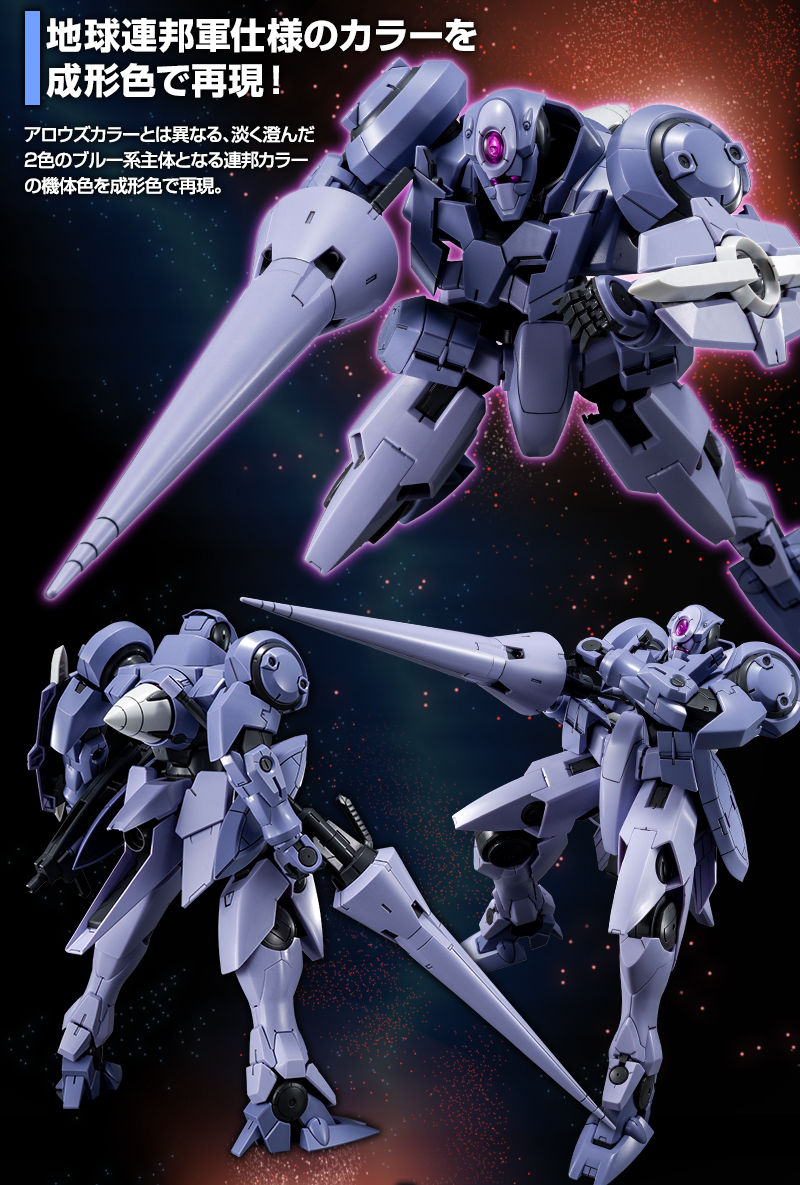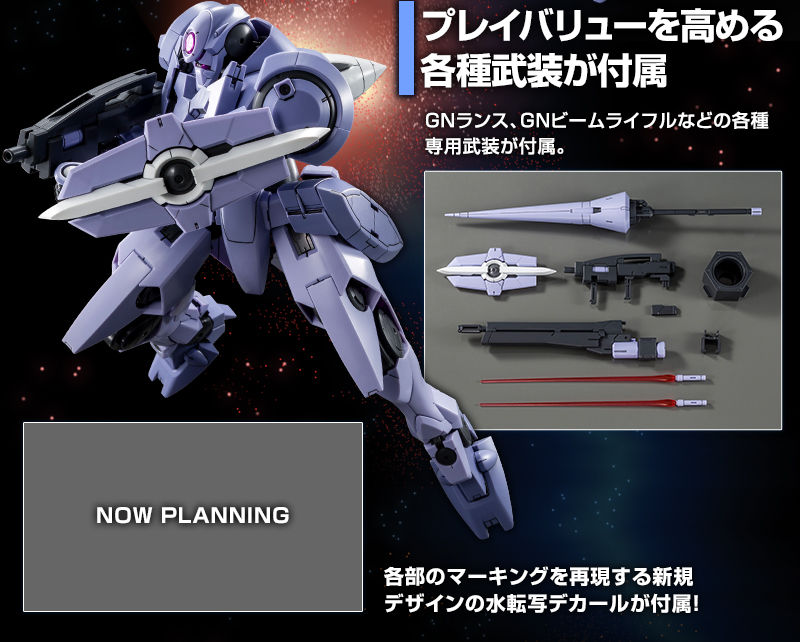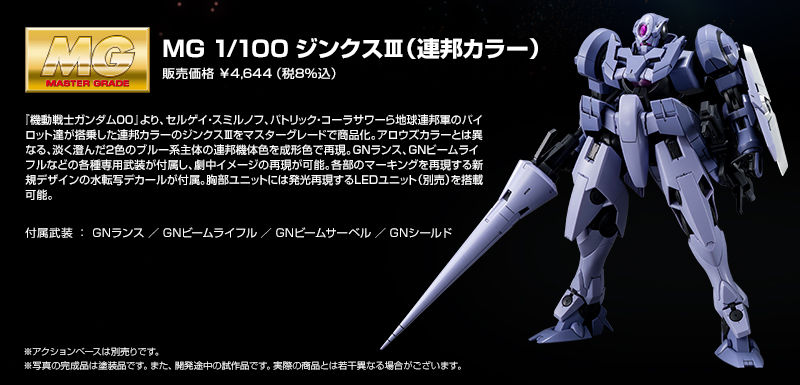 Translate Description:
-------------------------
Earth's Federation Army Deployment Jinx III
Appears at the master level!
-------------------------
From "Mobile Suit Gundam 00", Sergey Smirnov, Patrick Cola Sour and other pilots are on board,
Commercialize Jinx III of the Earth Federation Army showed impressive activity with master grade!
● Earth Federation Army specification color reproduced in molded color!
Unlike Arrows color, reproduced in a molded color aircraft color of Federation color which becomes a pale and clear two-color blue system main body.
Various arms that increase play value are included
GN Reims, GN Beam rifle etc various exclusive arms are attached.
- A water transfer decal of a new design that reproduces the markings of each part is attached!
Attached armed: GN lance / GN beam rifle / GN beam saber / GN shield
-----------------------------------------
1/100 scale assembly plastic model
Target age: 15 years old and over
Product material: PS · PE · ABS
· Adhesive is not used for assembly
-----------------------------------------