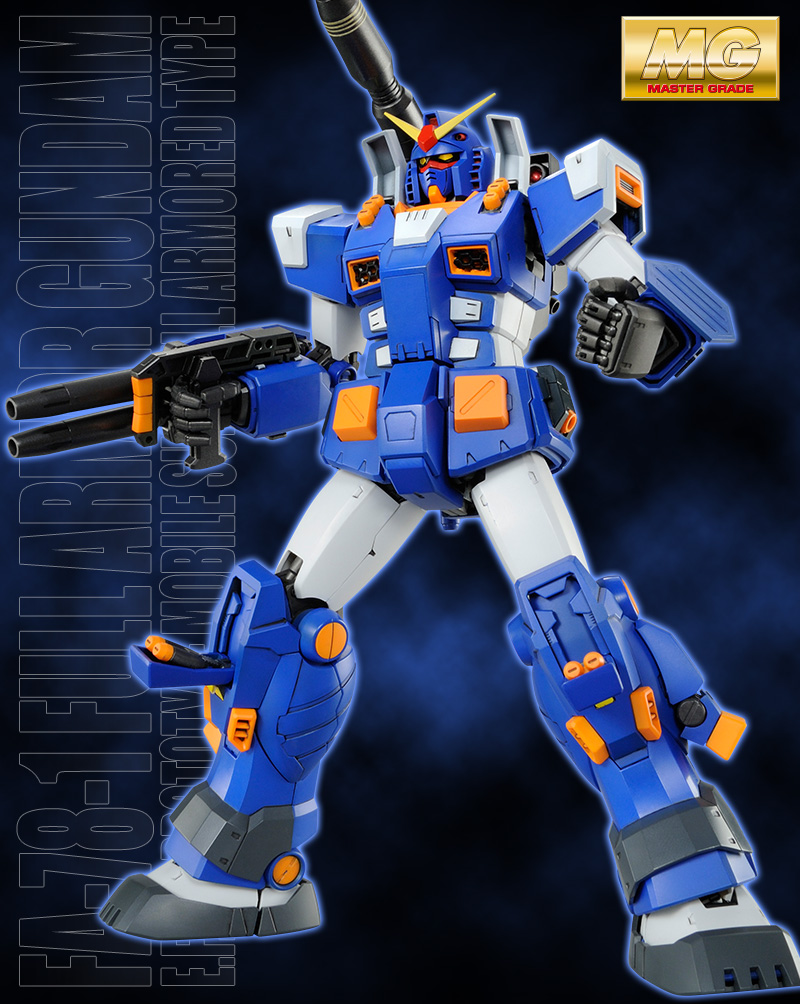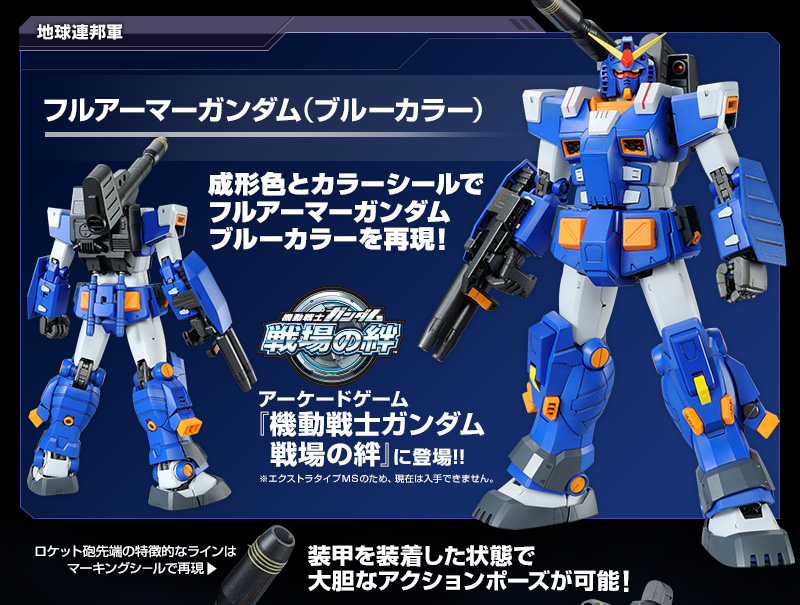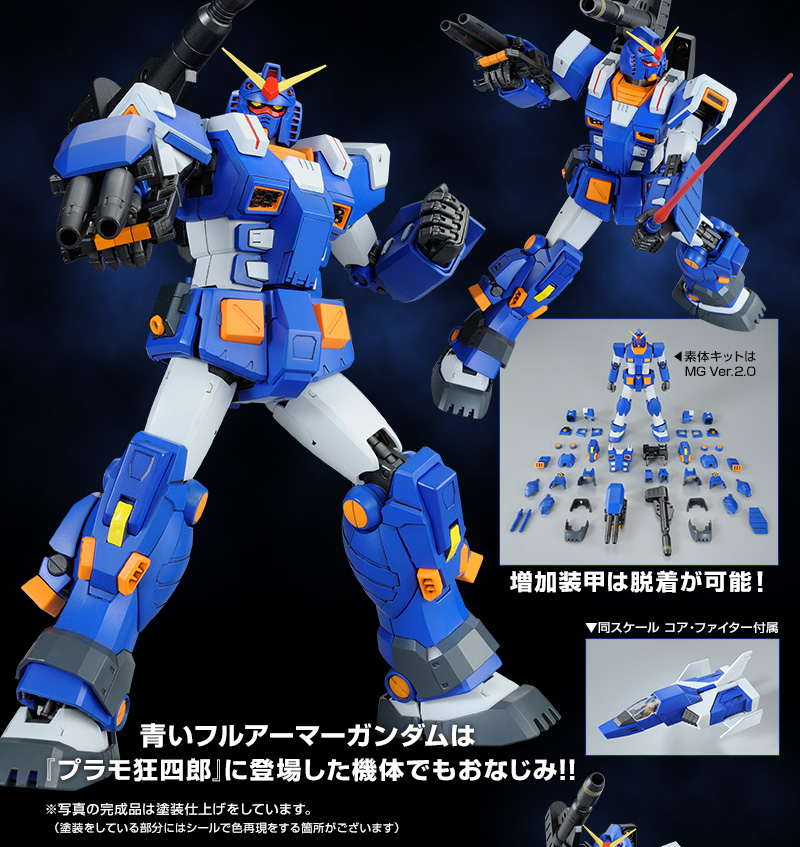 Translate Description:
Heavy Armor Full Armor Gundam, Blue Color Ver. Appeared in master grade! !
Commercialized the Full Armor Gundam (Blue Color), which reproduces the color when it appeared in "Mobile Suit Gundam Battlefield no Toi".
Blue Full Armor Gundam is familiar with the aircraft that appeared in "Pramo Kyoshiro"!
● Impressive body color of blue and white is reproduced with molding color and color seal! !
● The characteristic line of the rocket gun tip is reproduced by the marking seal!
● The armor part of the full armored full armor Gundam adopts an armor removable structure.
Bold action poses are possible with armor attached.
Core fighter of the same scale that can be displayed as a single unit.
● Water transfer decals included with abundant markings such as caution marks!
Armored: Double beam rifle, rocket cannon, beam saber
※ This product, in color reproduction, there is a place to use a color seal.
----------------------------------------------
1/100 scale assembly model plastic model
Target age: 15 years old or more
Product material: PS · PE · ABS · PU
・ No glue is used for assembly
----------------------------------------------