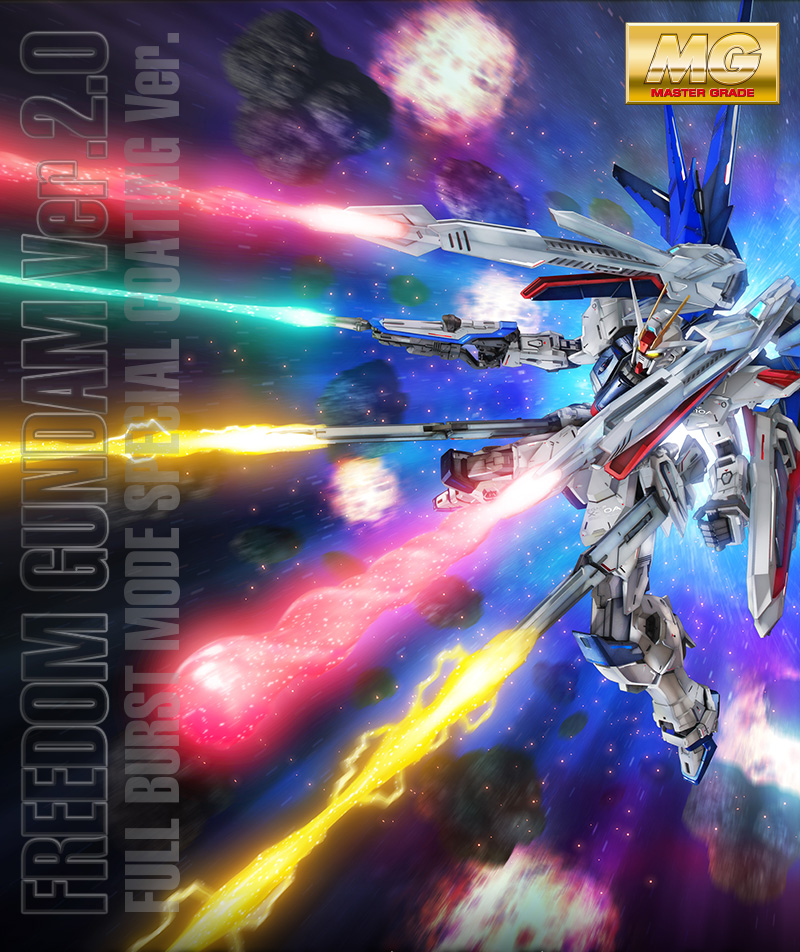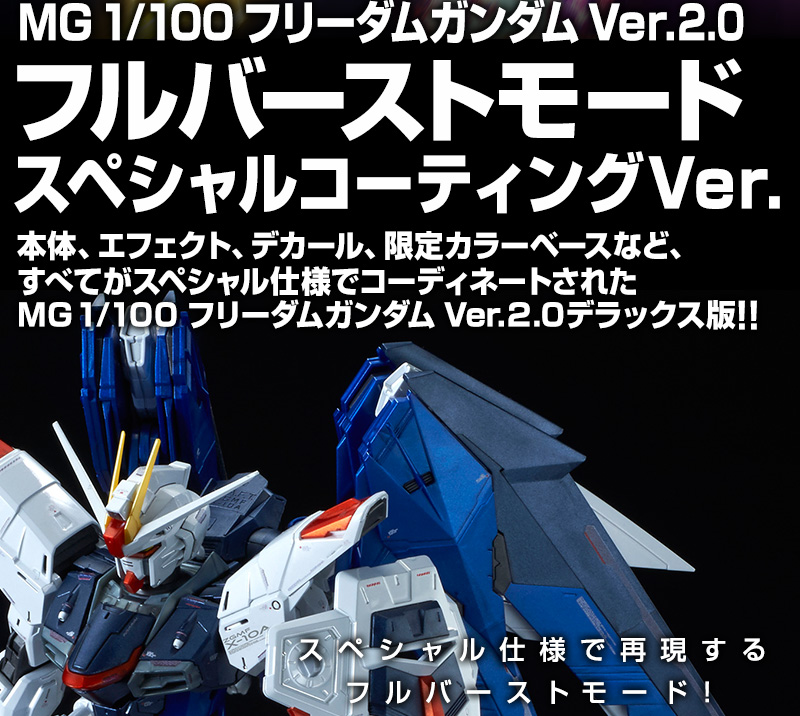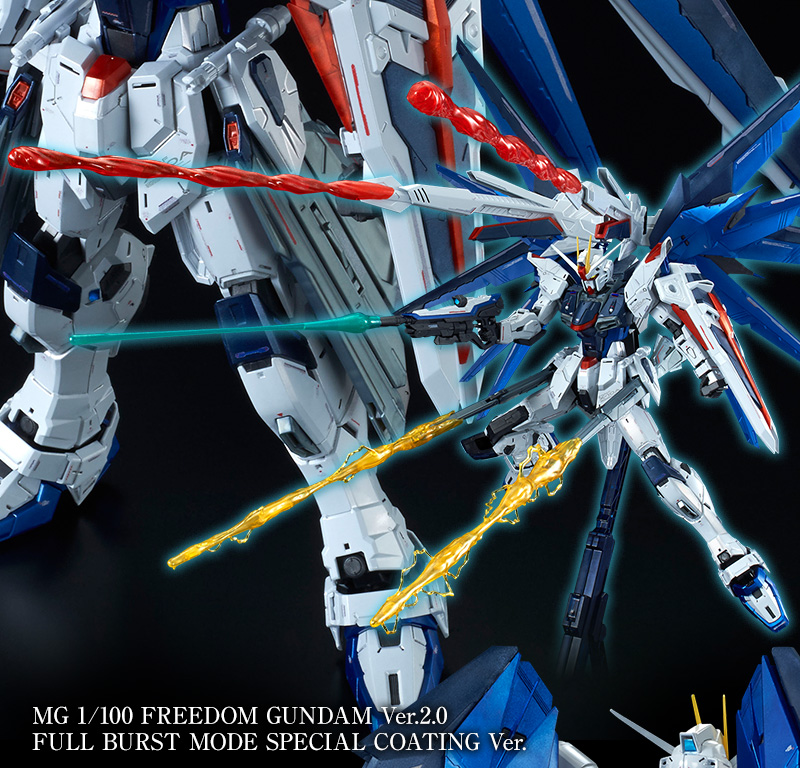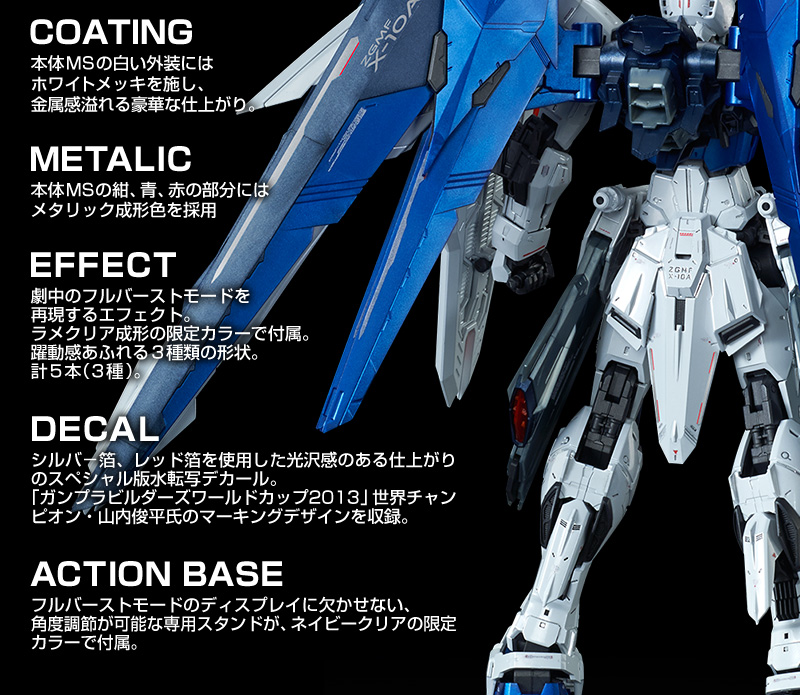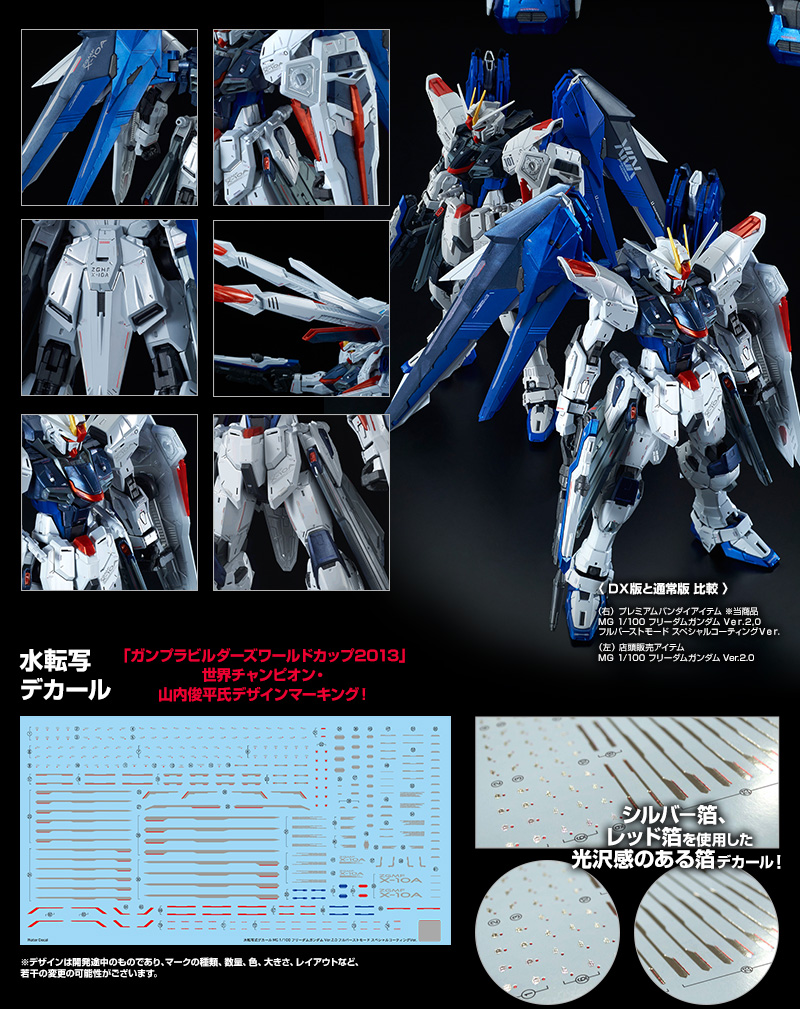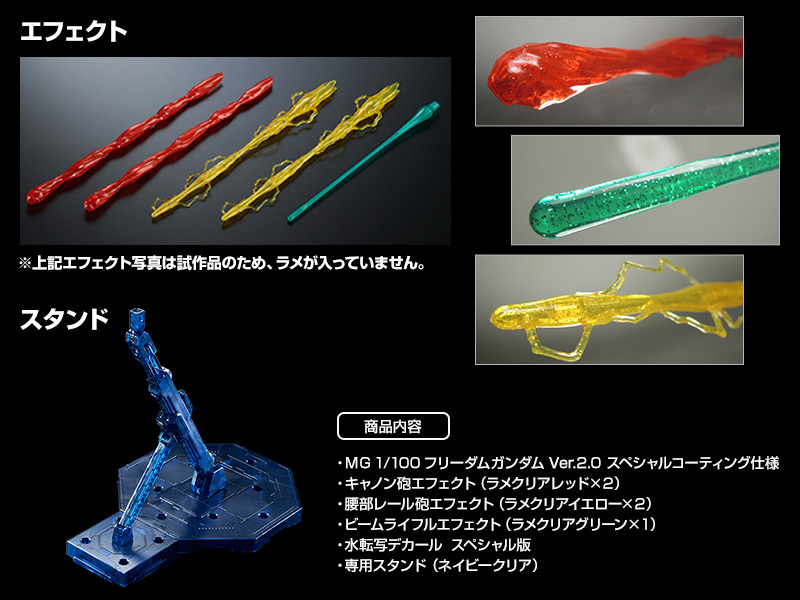 Translate Description:
--- Reproducing with the spatial specifications Full-burst! - -
Body, effect, decal, limited color base etc,
All were coordinated with special specifications, MG 1/100 Freedom Gundam Ver.2.0 Deluxe Edition! !
● COATING
The white exterior of the main body MS is subjected to white plating, a luxurious finish full of metal feeling!
● METALIC
Metallic molding color is adopted for the navy, blue, red parts of main body MS!
● EFFECT
An effect that reproduces the full burst mode in the play. It comes with a limited color of lamqueria molding.
Three kinds of shapes full of dynamism. Total 5 (3 kinds).
● DECAL
Silver - Foil, using a red foil Glossy finished special version water transfer decal!
"Gunpla Builders World Cup 2013" world marker · Shiki Yamauchi's marking design included! !
● ACTION BASE
A special stand that can be adjusted for angle, indispensable for full burst mode display, comes with limited color of navy clear.
【Product Description】
· MG 1/100 Freedom Gundam Ver.2.0 Special Coating Specification
Cannon cannon effect (Lame Clear Red × 2)
· Lower rail artillery effect (Lame clear yellow × 2)
· Beam rifle effect (Lame Clear Green × 1)
· Water Transfer Decal Special Edition
· Stand (Navy Clear)
-----------------------------------------
1/100 scale assembly plastic model
Target age: 15 years old and over
Product material: PS
· Adhesive is not used for assembly
-----------------------------------------