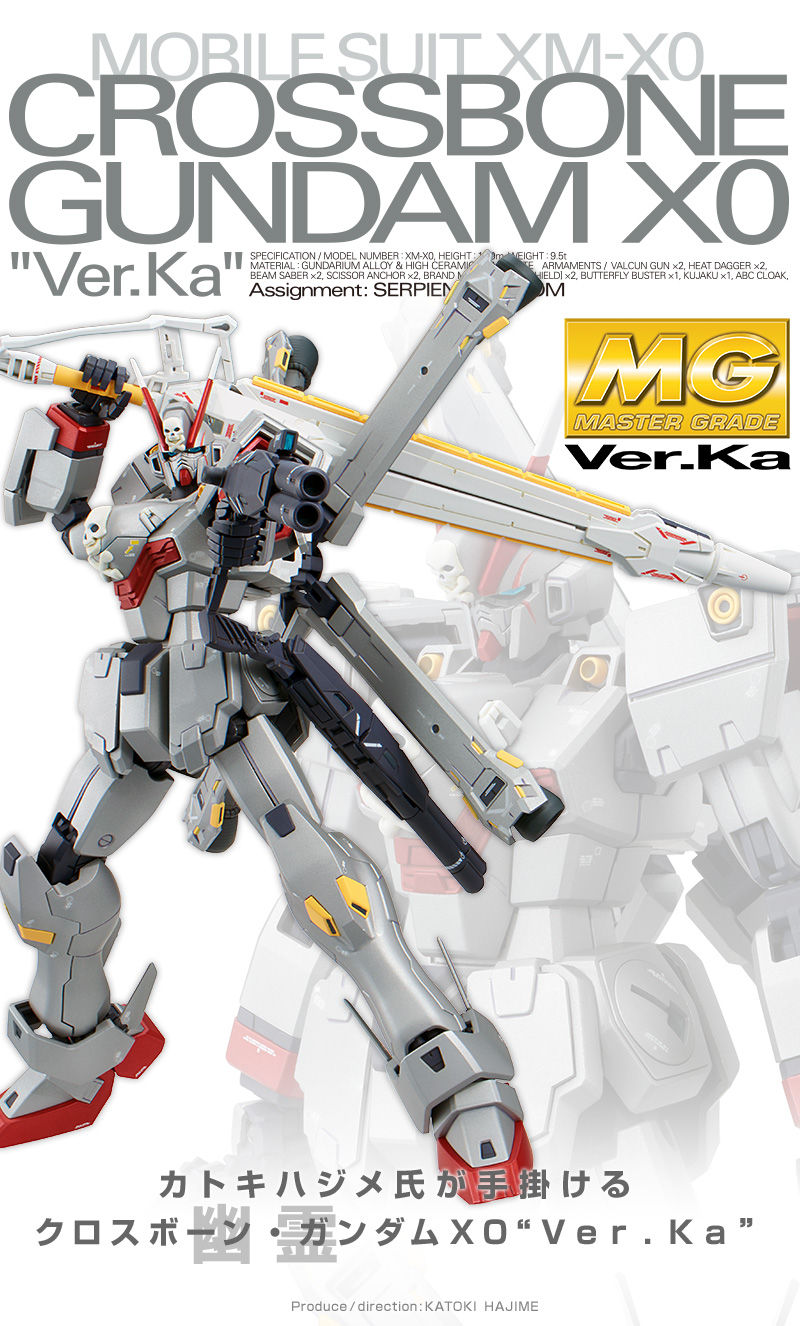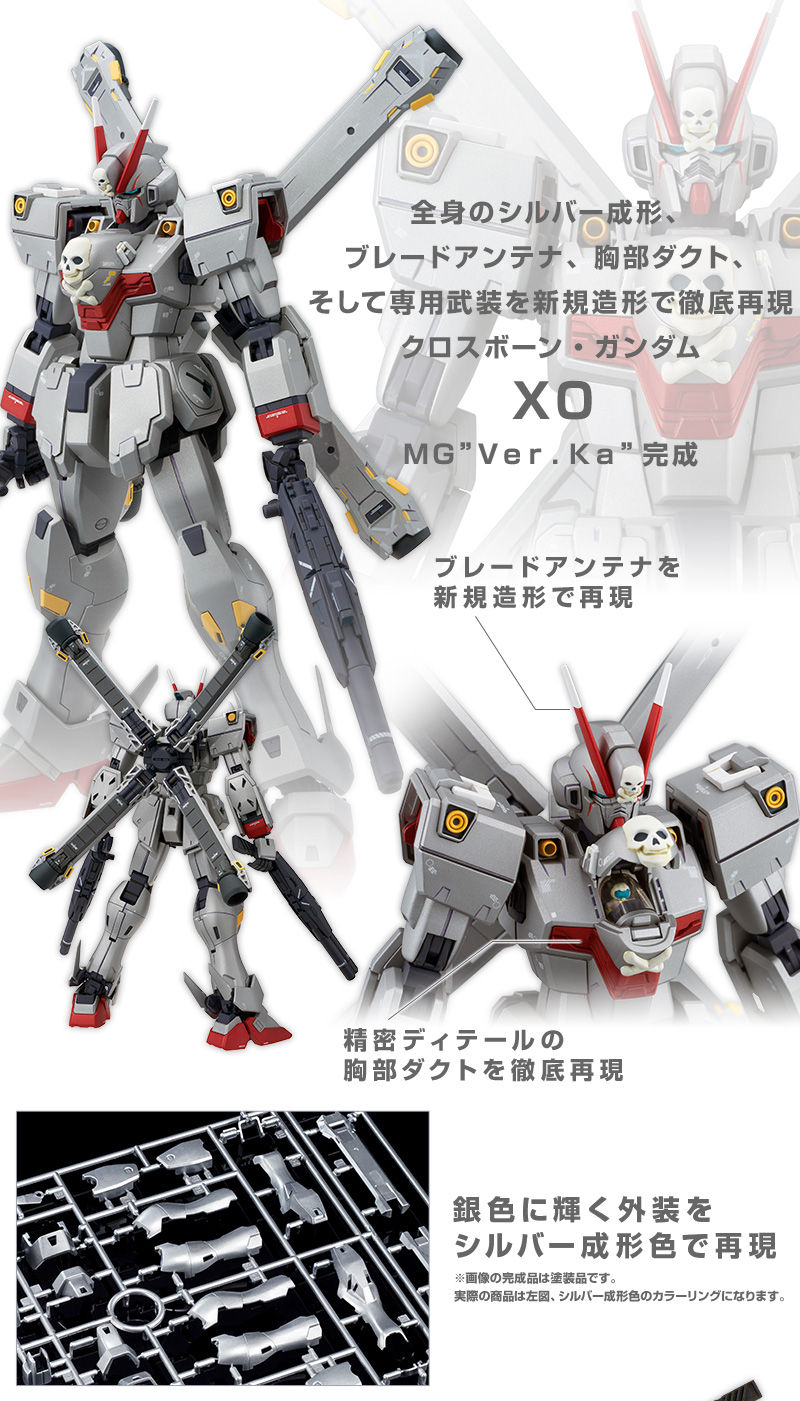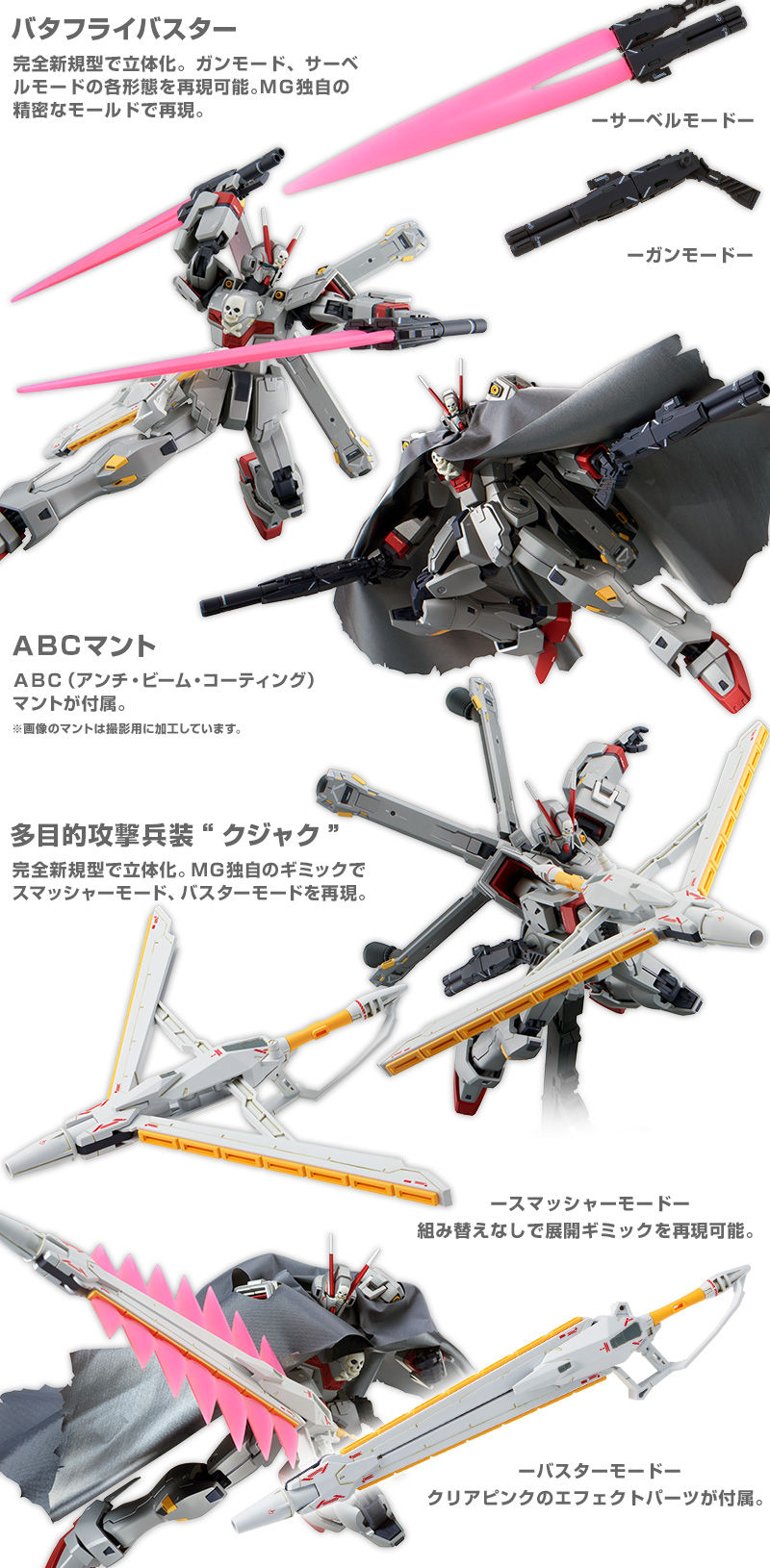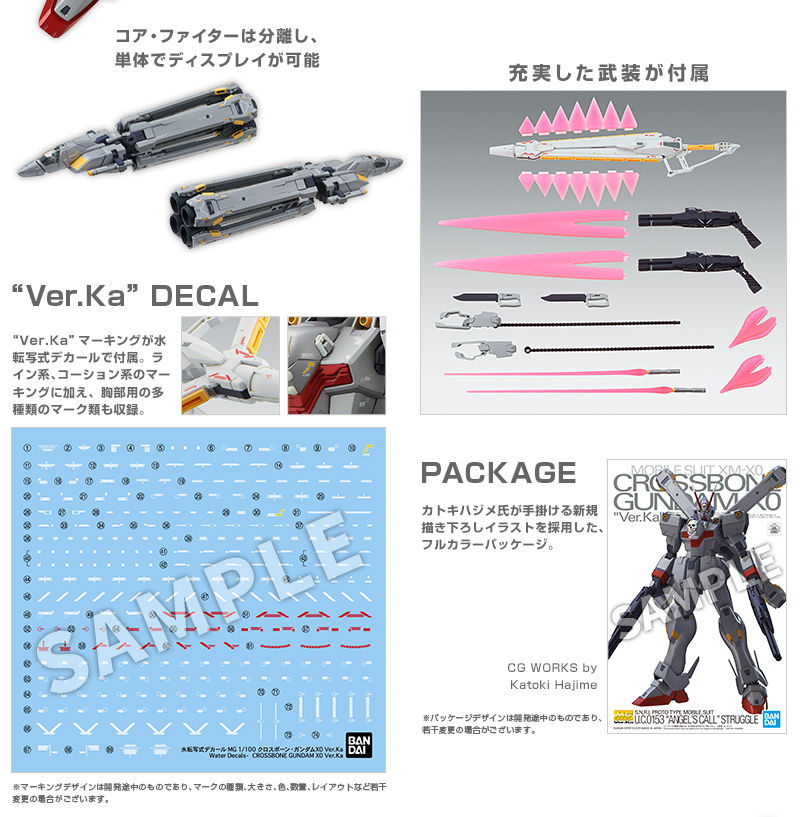 Translate Description:
--------------
Mr. Katoki Hajime will take the lead
Cross bone · gun X-0 "Ver. Ka" completed.
--------------
Cross bone · Gundam X-0 appeared in MG "Ver.Ka" series!
In addition to the whole body silver molding, the blade antenna, chest duct, and special armament are reproduced by new modeling.
● Reproduce silver crossbone Gundam X-0 with silver molding color and new molding.
・ Head
Reproduce the blade antenna with new modeling.
・ Chest
Thoroughly reproduce the chest duct with precise details.
● Comes with a special armed arm with a completely new form!
・ Butterfly Buster
It reproduces even MG's original precise mold by completely new modeling. Reproduce each form of gun mode and sword mode with movable gimmick.
・ Peacock
Multi-purpose attack weaponry "Jujak" three-dimensional with a completely new modeling.
Each mode of smasher mode and Buster mode is reproduced with expansion gimmick.
● New design "Ver.Ka" marking <water transfer type> is included!
Mark of new design to enjoy cross bone ・ Gundam X-0 with "Ver.Ka" is attached by water transfer type decal.
● Full color package
A full-color package that uses newly drawn illustrations drawn by Mr. Katoki Hajime.
Armament: Butterfly Buster / Peacock / Scissor Anchor / Heat Dagger / Beam Saber /
Brand marker / ABC cloak
----------------------------------------------
1/100 scale assembly model plastic model
Target age: 15 years old or more
Main product material: PS / PA / PVC / ABS
・ No glue is used for assembly
----------------------------------------------