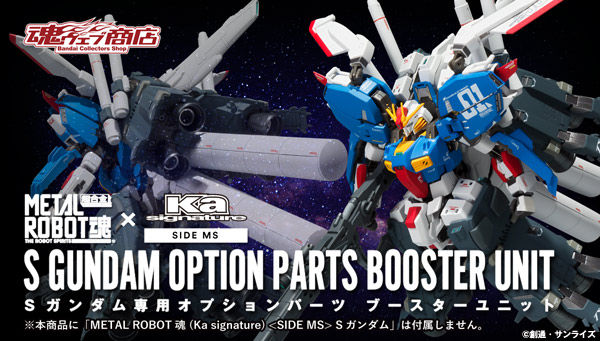 Translate Description:
METAL ROBOT Spirit (Ka signature) S Gundam and AGP MS Girl S Gundam corresponds to "Booster Unit" appears!
A propellant tank is also included, and it can be equipped according to the situation of the battle.
As girls for MS girls, blond hair parts and face parts are attached and customizable.
Set Contents
· BST optional parts set
· Complete propellant tank
· MS Girls' Hair · Complete Facial Parts
· A set of joint parts
Product size:

-

Material:

ABS, PVC
NOTED: This is option parts only, [METAL Robot Spirit Ka signature SIDE MS S GUNDAM] sold separately.