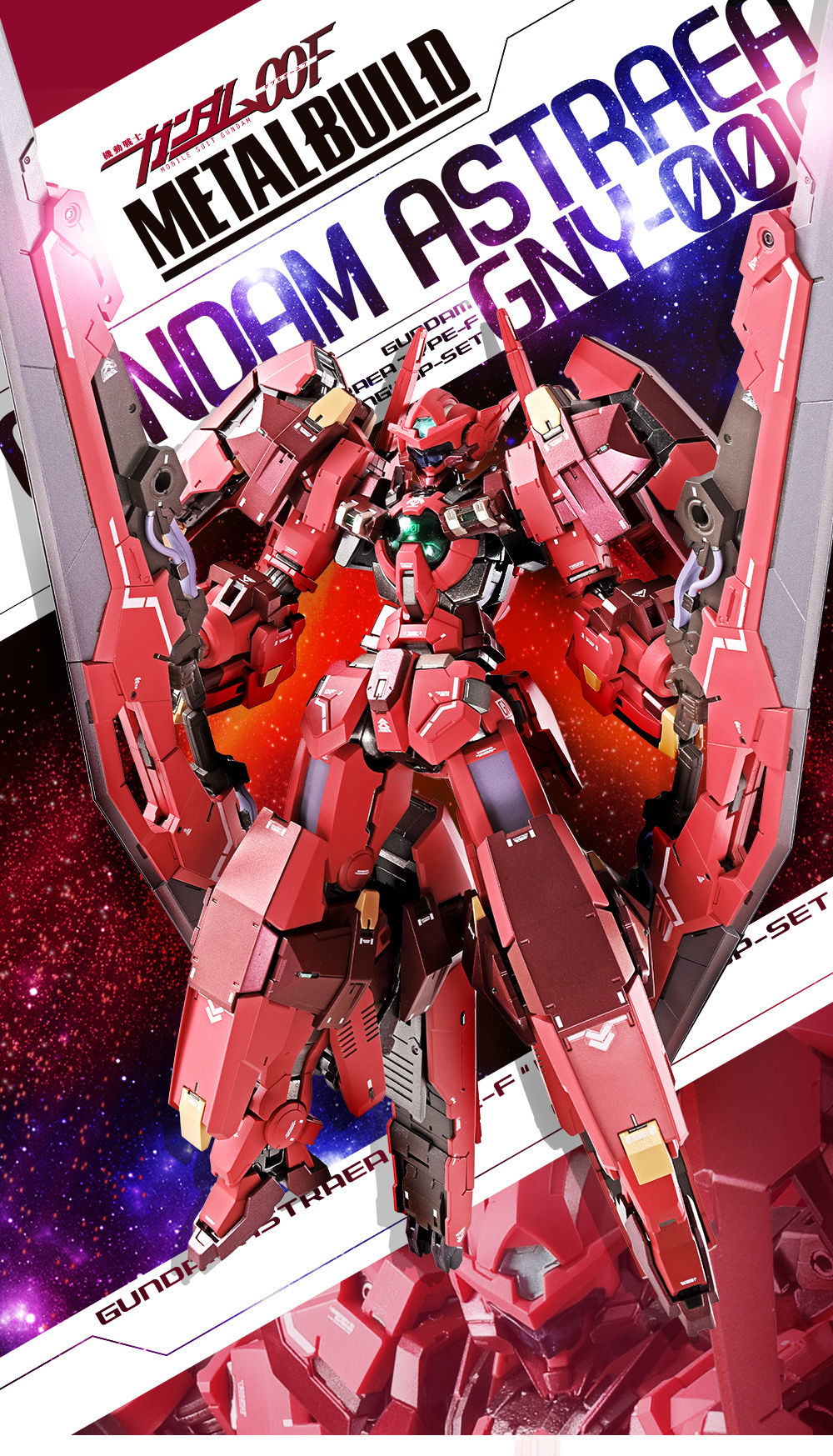 Translate Description:
It is an option set to make Gundam Astraire TYPE-F "Ava Ranch Dash" equipment.
Equipped with the newly set new armament "GN Twin Broad Blade" this time, it can be converted to a new form in addition to the more popular GN shield.
It is the strongest option set that further pushed the play value which was popular with Asturea!
Set Contents
· A complete Avalanche unit
· Complete dash unit
· GN Twin Broad Blade × 2
· GN sword × 1
· GN beam saber blade × 2
· GN shield × 4
· Shield connection joint set
· Complete joint for pedestal
· A set of pillars
Product size:

-

Material:

PVC, ABS, Die-cast
NOTE: This is option set only, METAL BUILD Gundam Astraea TYPE-F sold separately.