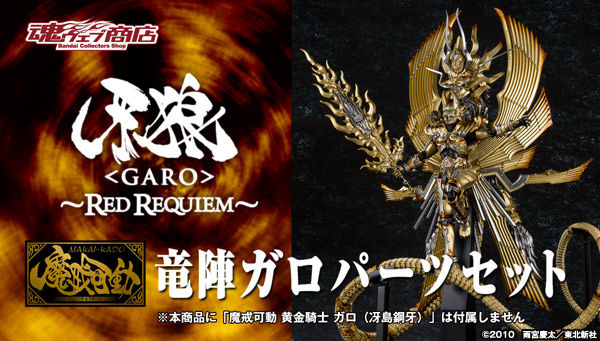 Character boasting of the largest volume "Dragon Tamiya Garo" finally appeared as a magical move! Parts set version!
For customers who have "Magical Movable Golden Knight Garo (Saejima Steel Fang)" released in November 2015
【Parts set to be able to power up Gyoro Garou】
Pedestal which can display in combination is attached.
Set content
· Garo body
· Garo array
· Long array with a pedestal
· Taji tail with two kinds of pedestal
Product size:

Tall: 400mm / 15.7"inch

Material:

ABS, PVC
NOTE: Shipping fee calculated by weight, Charges after release.