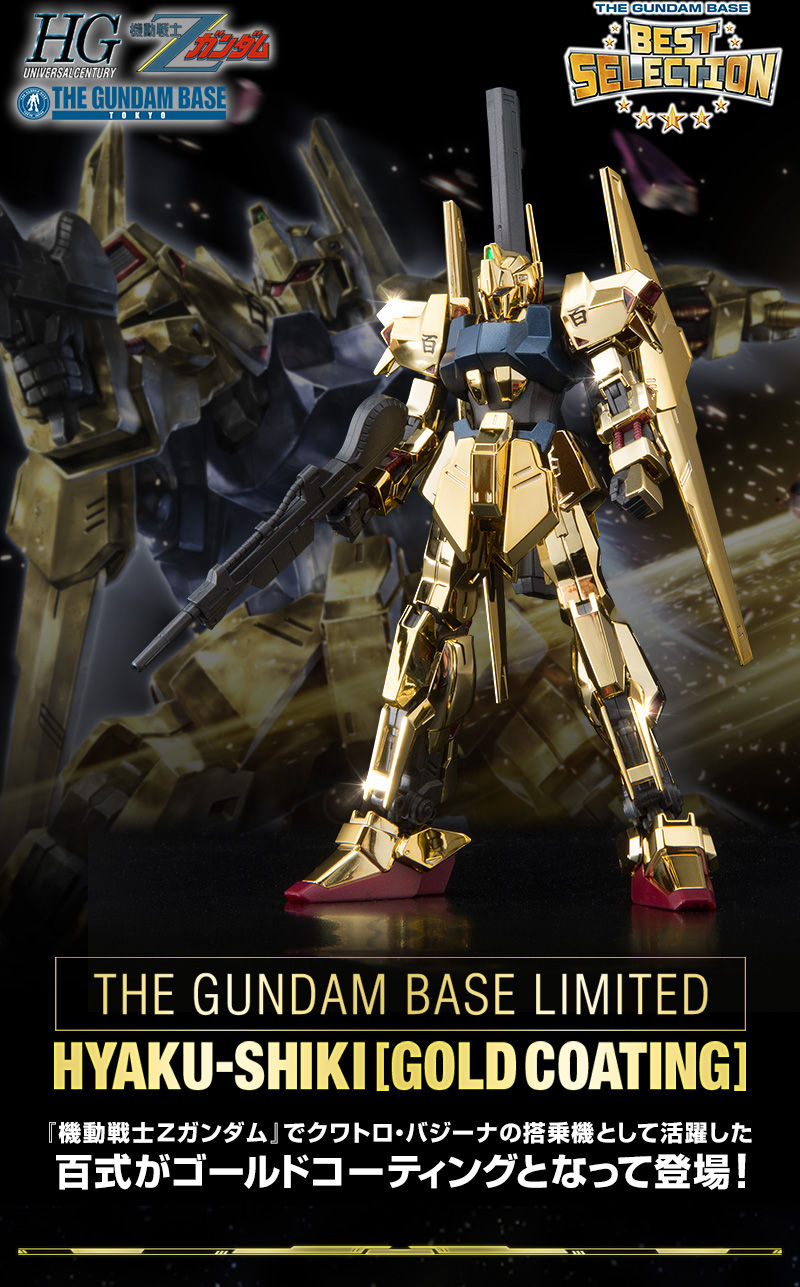 Translate Description:
The limited gunpla of the official gunpla general facility "Gundam base" for gunpla fans around the world
Appeared in Gundam based online shop as "Best Selection"!
From "Mobile Suit Gundam", the Hundred expression, which has been used as a boarding aircraft for Quatro Vagina, appears as a gold coating in HG.
● Special specification using gold coating.
Reproduce the gold color of the Hundred-style characteristic aircraft with the special [gold coating] specification that sparkles!
● Hundreds of distinctive armaments included.
In addition to the beam rifle, the clay bazooka that can be suspended in a backpack and the detachable beam saber on the lower back are included!
● A powerful pose can be produced by taking advantage of a wide range of motion.
A wide range of motion allows you to reproduce poses in high dimensions.
Armament: Beam Rifle / Clay Bazooka / Beam Saber
-----------------------
1/144 scale assembly type plastic model
Target age: 8 years old or more
Product material: PS · PE
・ No glue is used for assembly
-----------------------