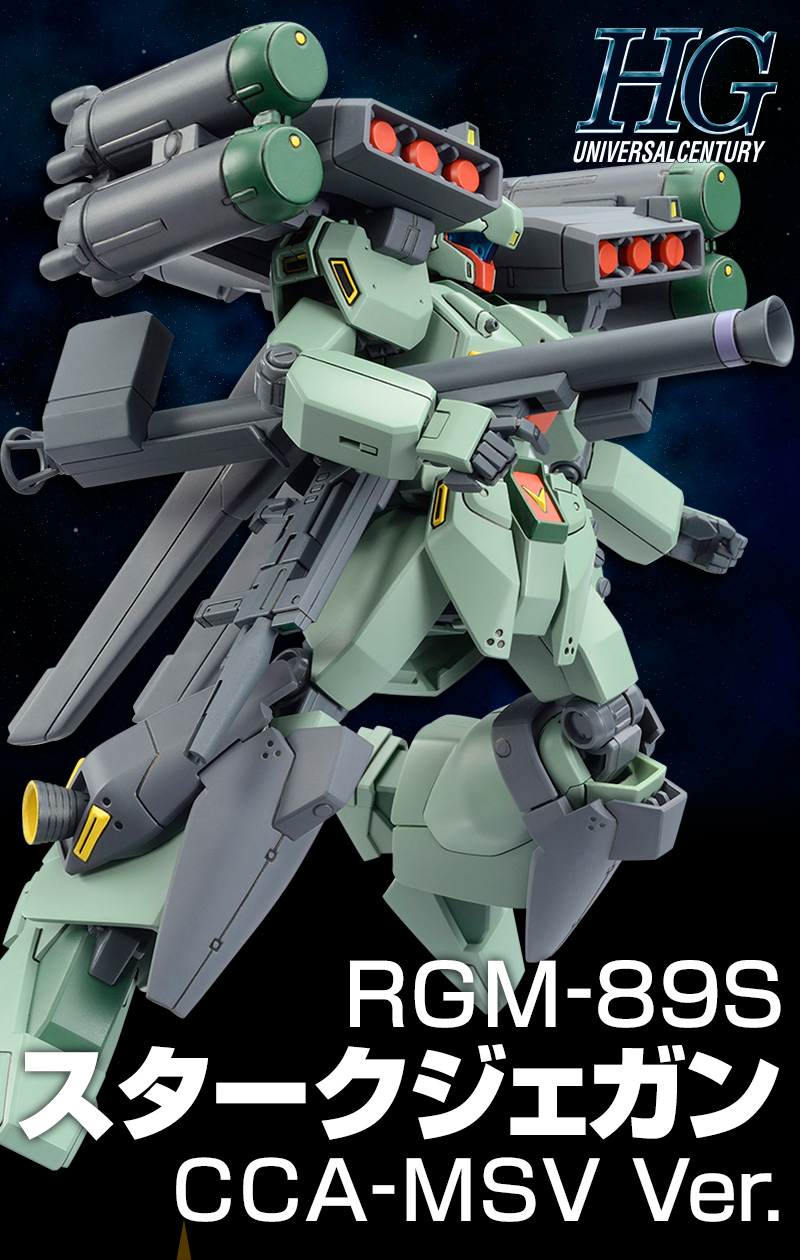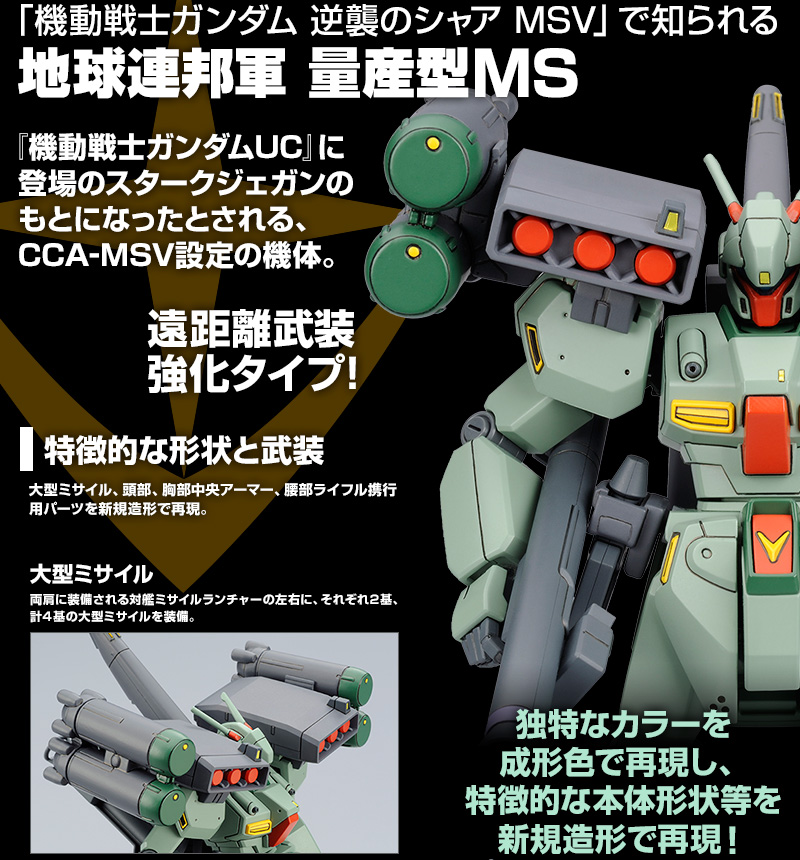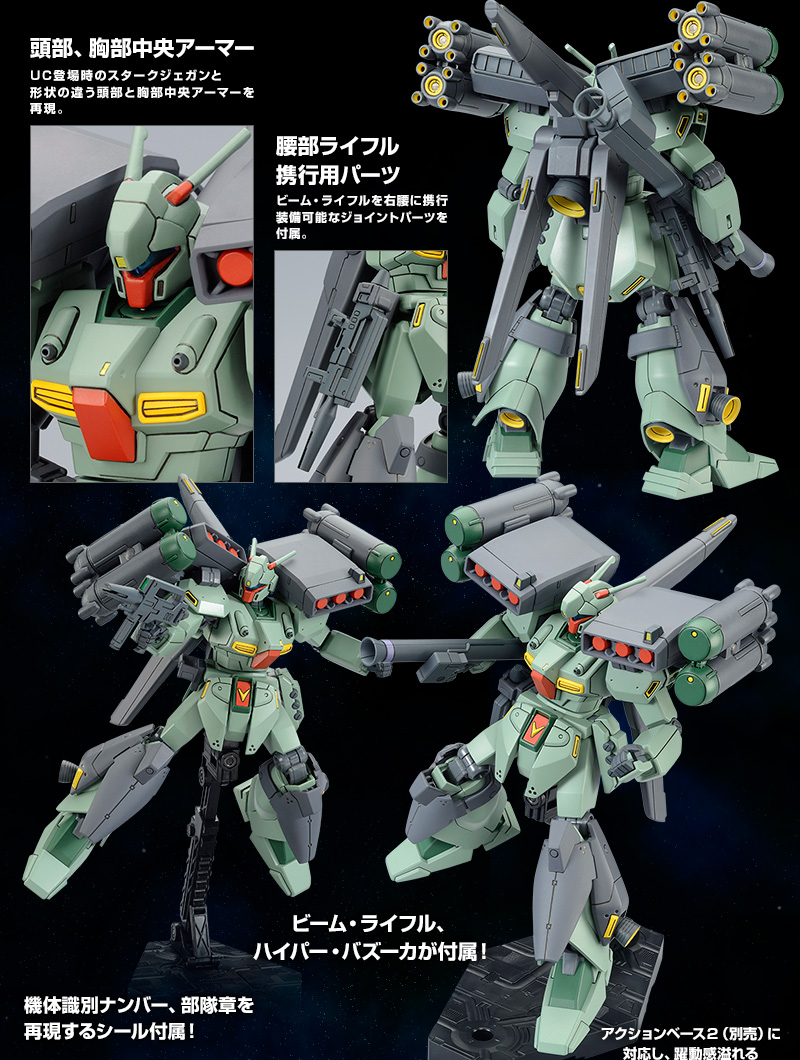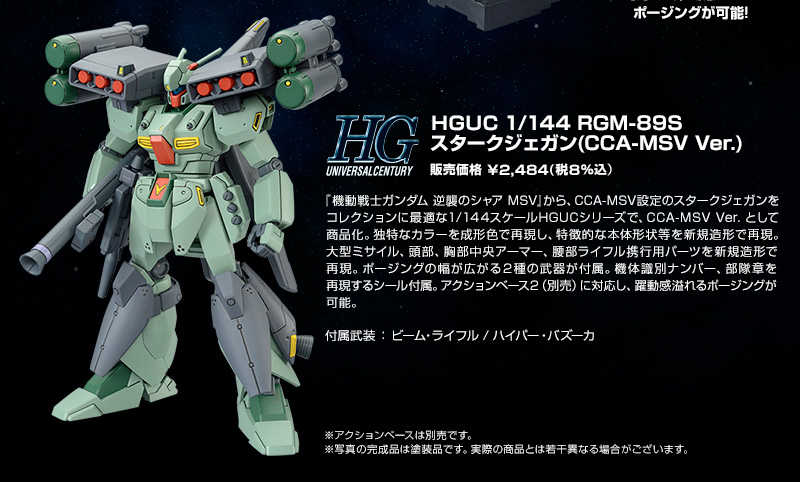 Translate Description:
From "Mobile Suit Gundam Char's Counterattack MSV"
Starke Jaegan of CCA-MSV setting which is said to be the foundation of Stark Jegan that appeared in "Mobile Suit Gundam UC" appeared!
From "Mobile Suit Gundam Char's Counterattack MSV", CCA-MSV setting Stark Jegan
It is the 1/144 scale HGUC series best suited for collection, CCA-MSV Ver. Commercialized as.
Reproduce unique colors in molded colors, reproduce characteristic body shapes etc with new shaping!
● Armed with distinctive shapes!
Reproduced large missiles, head, chest central armor, lumbar rifle carrying parts in new form.
· Large missile
· · Equipped with 4 large missiles in total, 2 each on the left and right of anti-ship missile launcher equipped on both shoulder.
· Head, chest central armor
· · · Reproduced head and chest central armor with different shape from Stark Jegan at UC appearance.
· Lumbar rifle carried parts
· · Includes joint parts that can be equipped with beam rifle on the right waist.
● Two types of weapons that extend the range of posing are included.
- Aircraft identification number, stick included to reproduce unit chapter attached.
● Corresponds to the action base 2 (sold separately), it is possible to pose full of dynamism.
Attached armed: beam · rifle / hyper · bazooka
-----------------------------------------
1/144 Scale Assembly Plastic model
Age: 8 years old and over
Product material: PS · PE · ABS
· Adhesive is not used for assembly
-----------------------------------------