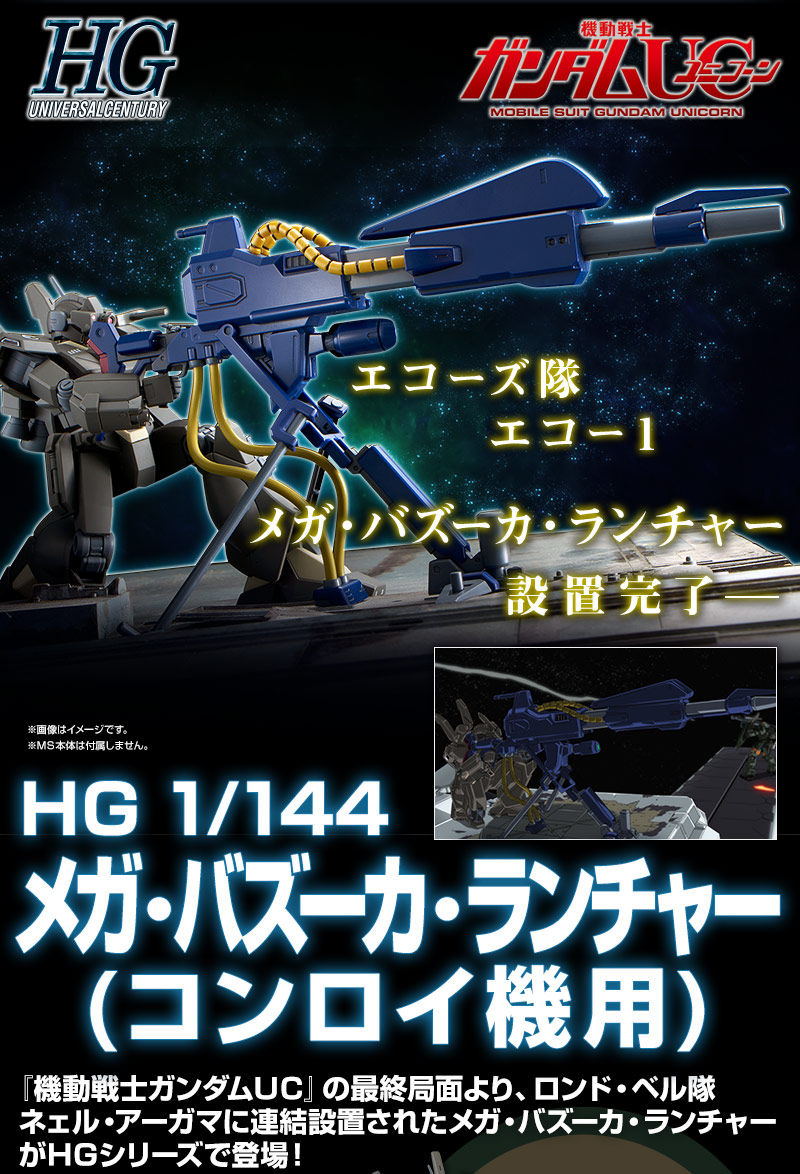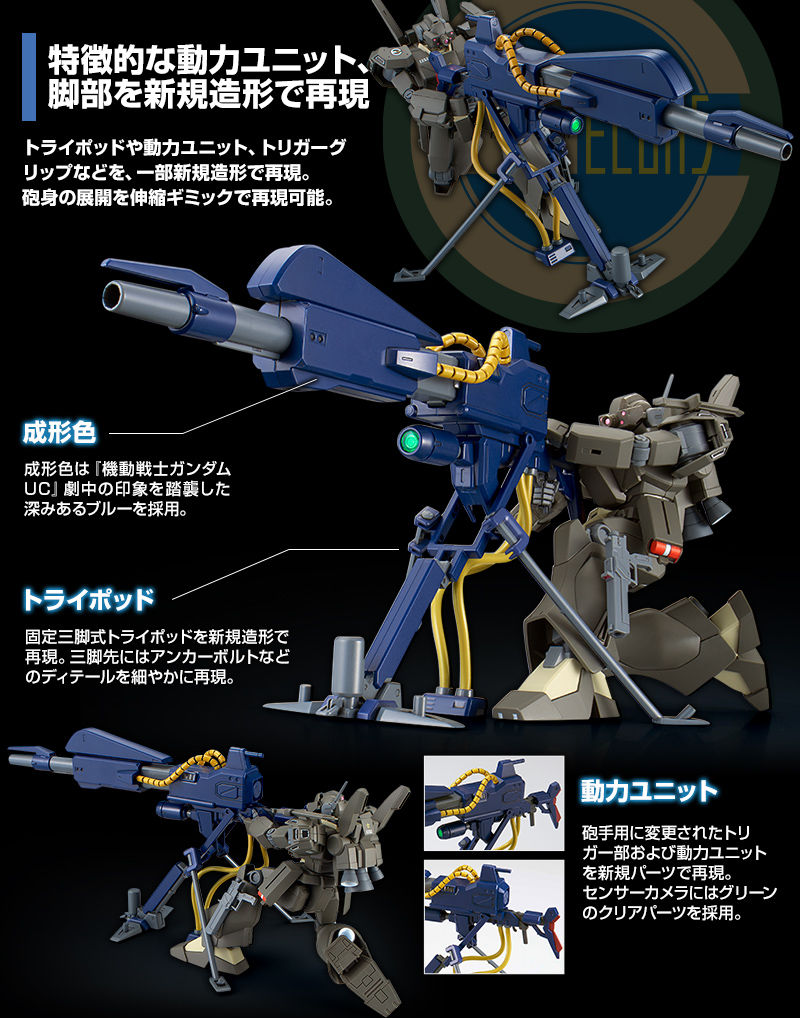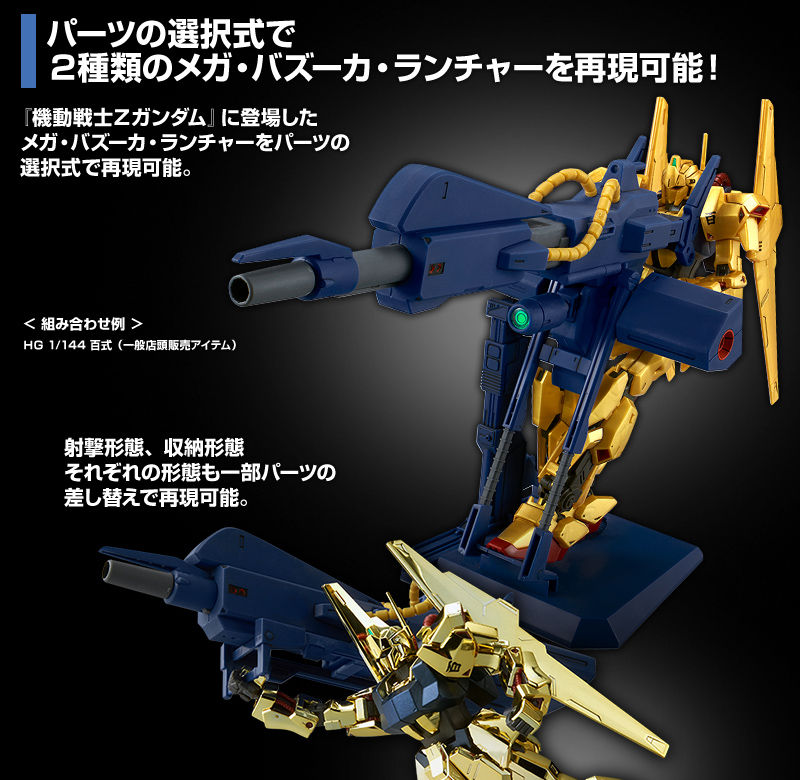 Translate Description:
From the final phase of "Mobile Suit Gundam UC", it was set up in Rondo Bell's Neher Argama in a connected manner.
Mega Buzz-Car-Launcher appeared in the HG series!
● Distinctive power unit, reproduce the leg in a new model
Reproduce the tripod, power unit, trigger grip, etc. with some new modeling.
The expansion of the barrel can be reproduced with the expansion and contraction gimmick.
Try pod
We reproduce fixed tripod type tripod by new modeling. At the tip of the tripod, the details such as the anchor bolt are finely reproduced.
Power unit
Reproduces the trigger unit and power unit changed for gunners with new parts.
We adopt green clear parts for sensor camera.
● We adopt flexible lead wire for power cable production
The power cable to be connected to the power source of the rear upper gun gun of Neher Argama, which has been destroyed and removed, adopts a lead wire,
It reproduces with the new part of connected image.
● Reproduction of two types of forms by selective expression!
Echoes Corps operation specifications and the specifications of the mega buzz car launcher that appeared in "Mobile Suit Z Gundam" can be reproduced in a selective manner.
● Water transfer decals are included in some new designs!
Newly included Gira Zulu's head and ally identification marking chapter attached directly to Neal Argama.
In addition, "100" markings for the body of the hundred are also included.
----------------------------------------------
1/144 scale assembly type plastic model
Target age: 8 years old or more
Product material: PS · PE · PVC
・ No glue is used for assembly
----------------------------------------------
NOTE: This is Mega Bazooka Launcher only, Other sold separately.