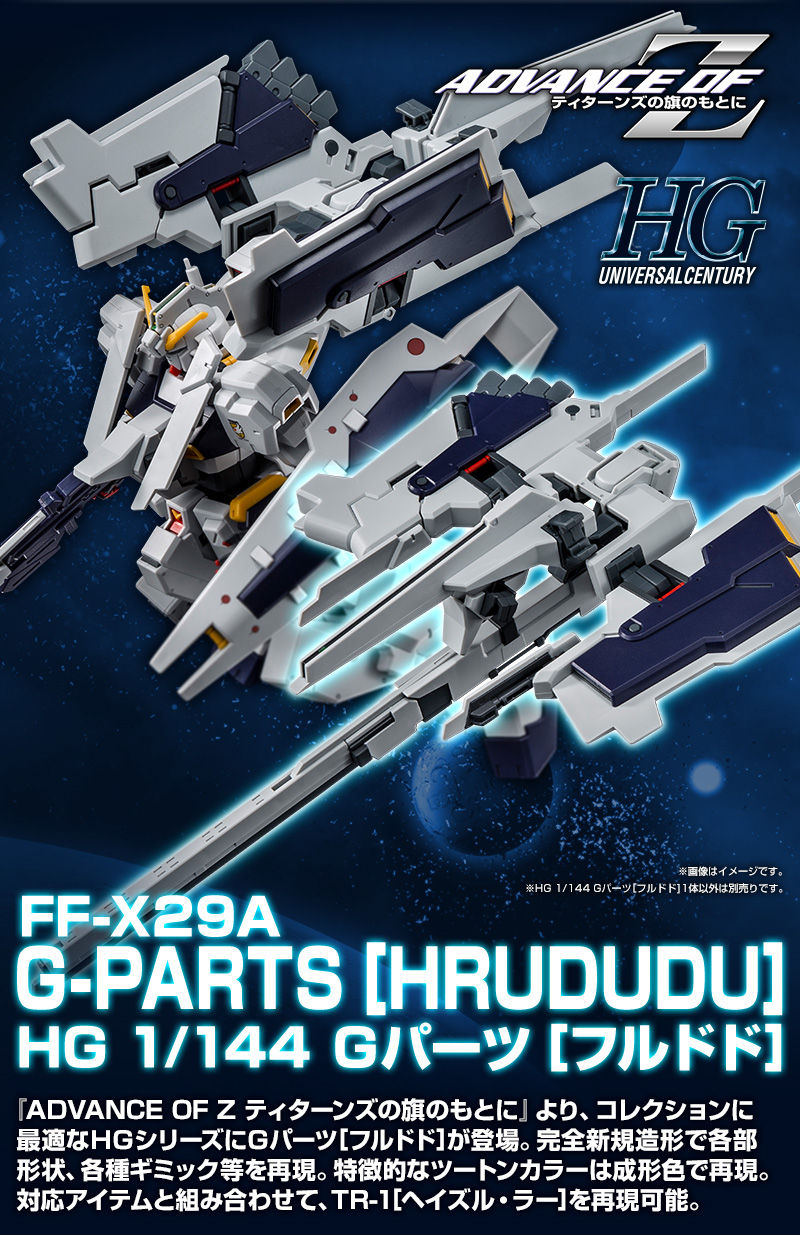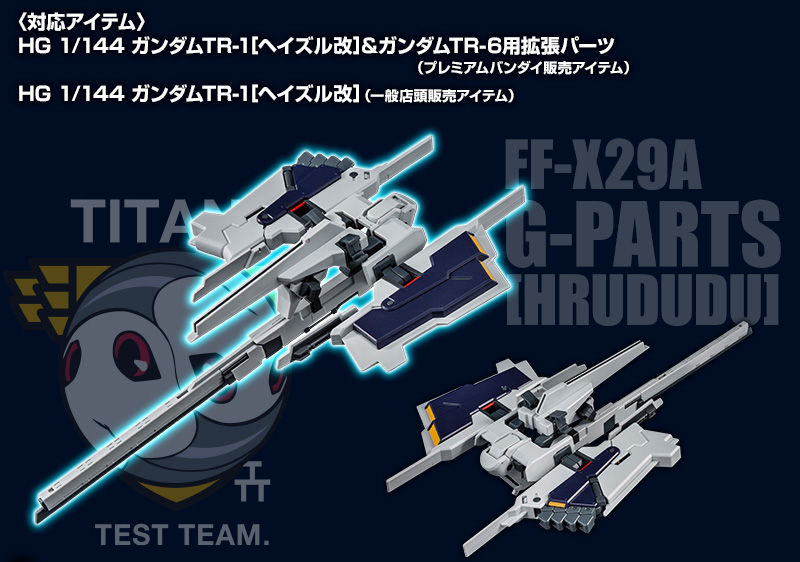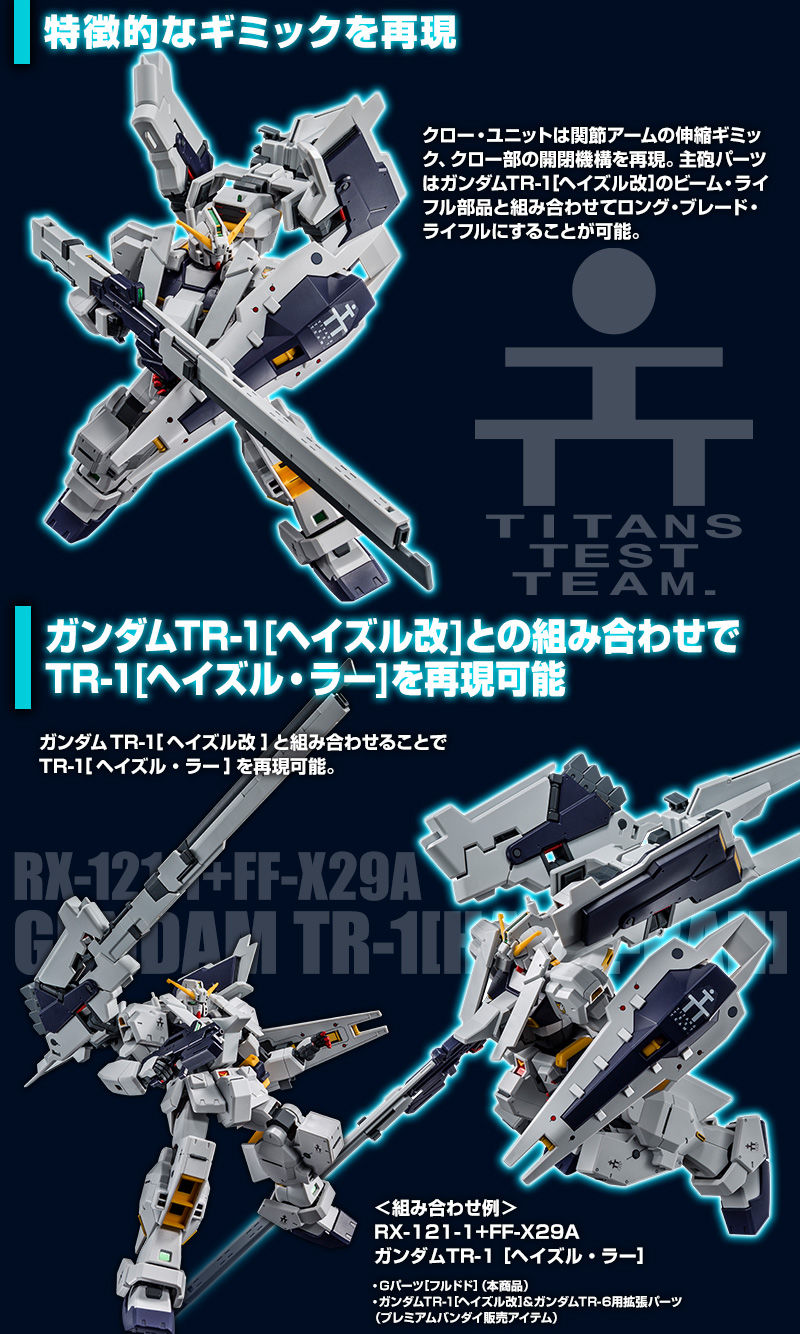 Translate Description:
From "ADVANCE OF Z ~ The flag of the Titans" ~
G parts [Furudo] appears in the HG series that is most suitable for collection. Completely new shaping to reproduce each part shape, various gimmicks etc.
In addition, the characteristic two-tone color is reproduced by molding color. Combined with corresponding items, TR-1 [Haze-Ra] can be reproduced.
- Reproduce G parts [Furudodo] with new shaping, molding color!
The G parts [Furudodo] are reproduced with completely new shaping with each shape, characteristic two-tone color forming color.
● Reproduce distinctive gimmicks
Claw unit
Expandable gimmick of the joint arm, reproduces the opening and closing mechanism of the claw part.
Main gun parts
It can be combined with HG TR-1 series beam rifle parts to make long blade · rifle.
Coupling mechanism
By the linkage mechanism, it is possible to reproduce the united Furudodo 2 machine.
● Combine with HG 1/144 Gundam TR-1 [Haze Ren] (sold separately) to reproduce Hazel-Lar
By combining this product with HG 1/144 Gundam TR-1 [Haze Ren] sold separately
"RX - 121 - 1 + FF - X 29 A Gundam TR - 1 [Haze - Ra]" can be reproduced.
Attachment: Display pedestal
※ This product is HG 1/144 G parts [Furudo] (actual deployment color) and the same specification product.
※ This product MS body is not included.
-----------------------------------------
1/144 Scale Assembly Plastic model
Target age: 8 years old and over
Product material: PS
· Adhesive is not used for assembly
-----------------------------------------
NOTE: This is Expansion Parts only, MS body sold separately.