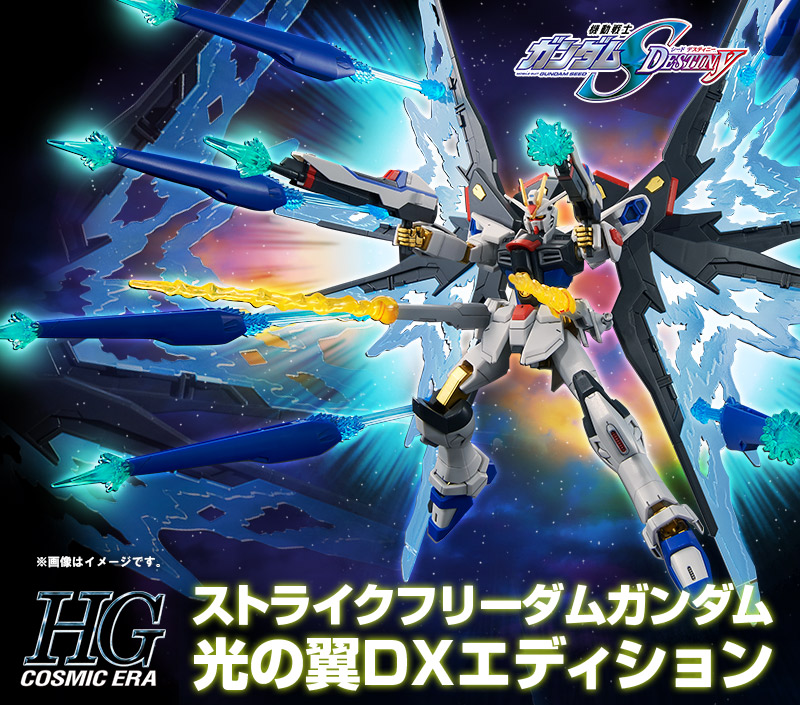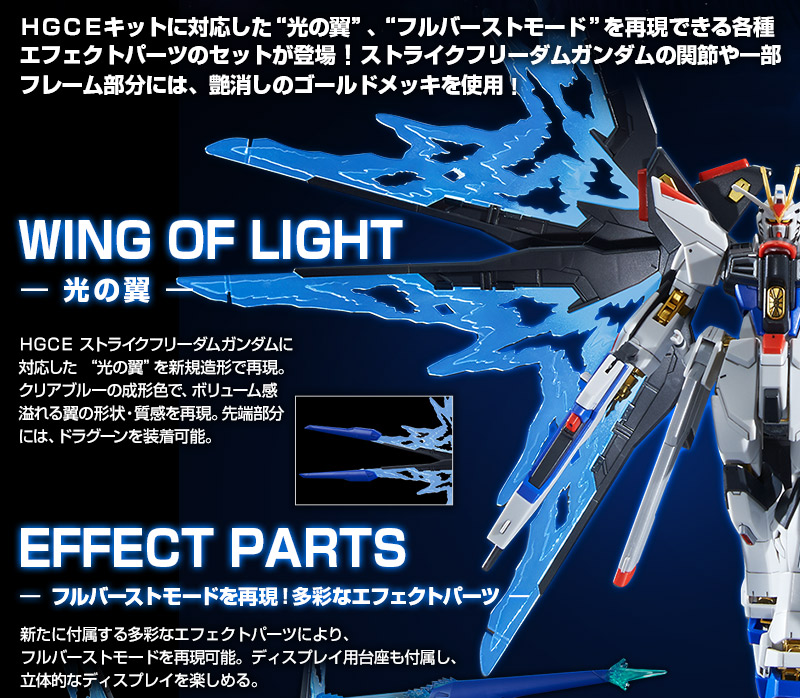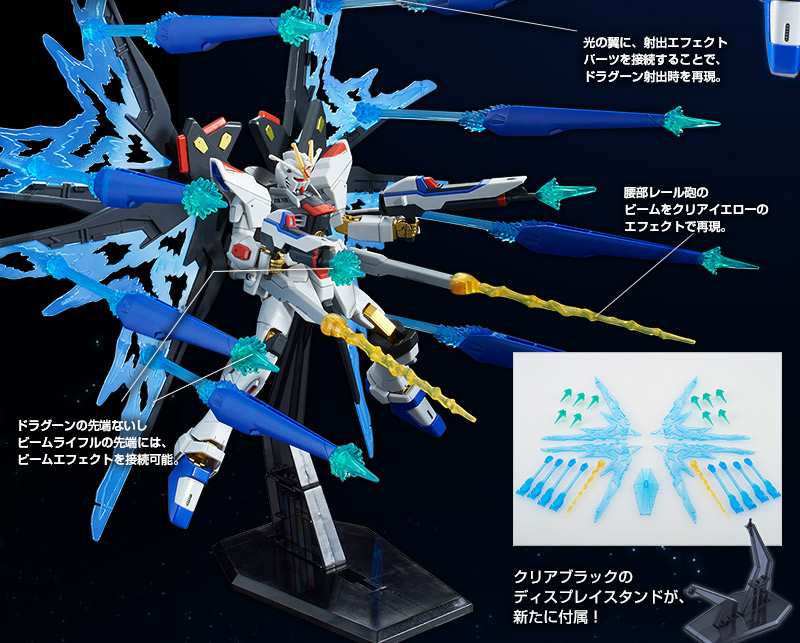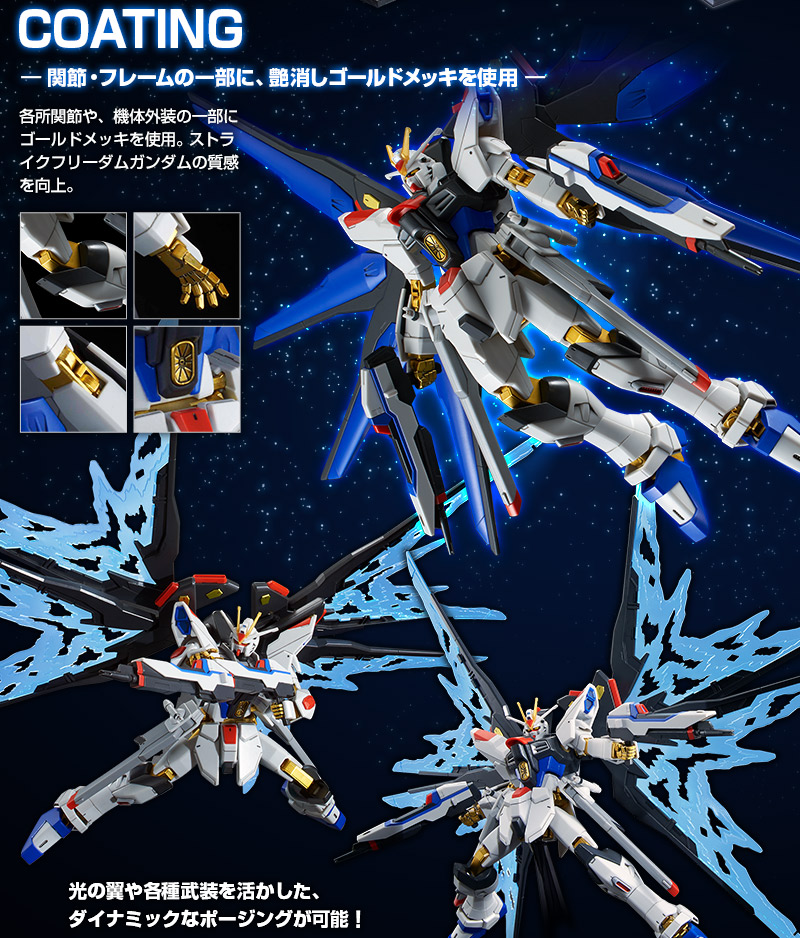 Translate Description:
From "Mobile Suit Gundam SEED DESTINY", "a wing of light" corresponding to the HGCE kit,
A set of effect parts that can reproduce "full burst mode" comes up!
The joints and part of the frame of Strike Freedom Gundam use matte gold plating!
■ ■ WING OF LIGHT-Wings of Light-
HGCE "Light Wing" corresponding to Strike Freedom Gundam is reproduced by new modeling.
The clear blue molded color reproduces the shape and texture of the wing full of volume. Dragoon can be attached to the tip.
■ ■ EFFECT PARTS-reproduce full burst mode! Rich effect parts-
A full burst mode can be reproduced by the newly added various effect parts.
Display stand is attached, too and can enjoy three-dimensional display.
・ Ejection effect parts can be connected to the wing of light and the base of Dragoon to reproduce the time of injection of Dragoon.
-Reproduce the beam of the lumbar rail gun with a clear yellow effect.
-Comes with clear green effect parts that are connected to the tip of the dragoon or beam rifle.
■■ COATING-Use matte gold plating on parts of joints and frames
Gold plating is used for each joint and part of the fuselage exterior. Improve the texture of Strike Freedom Gundam.
● Display stand of clear black is attached!
● Dynamic posing is possible by utilizing the wings of light and various armaments!
Set content:
HGCE Strike Freedom Gundam Body x 1
Light Wing × 4
Various effect parts for full burst mode reproduction
-Dragoon injection effect x 8
・ Dragon beam effect × 8
・ Beam rifle beam effect × 2
・ Lumbar rail gun beam effect × 2
Beam shield x 1
Beam rifle × 2
Beam saber × 2
Display stand x 1
----------------------------------------------
1/144 scale assembly type plastic model
Target age: 8 years old or more
Product material: PS · PE · ABS
・ No glue is used for assembly
----------------------------------------------