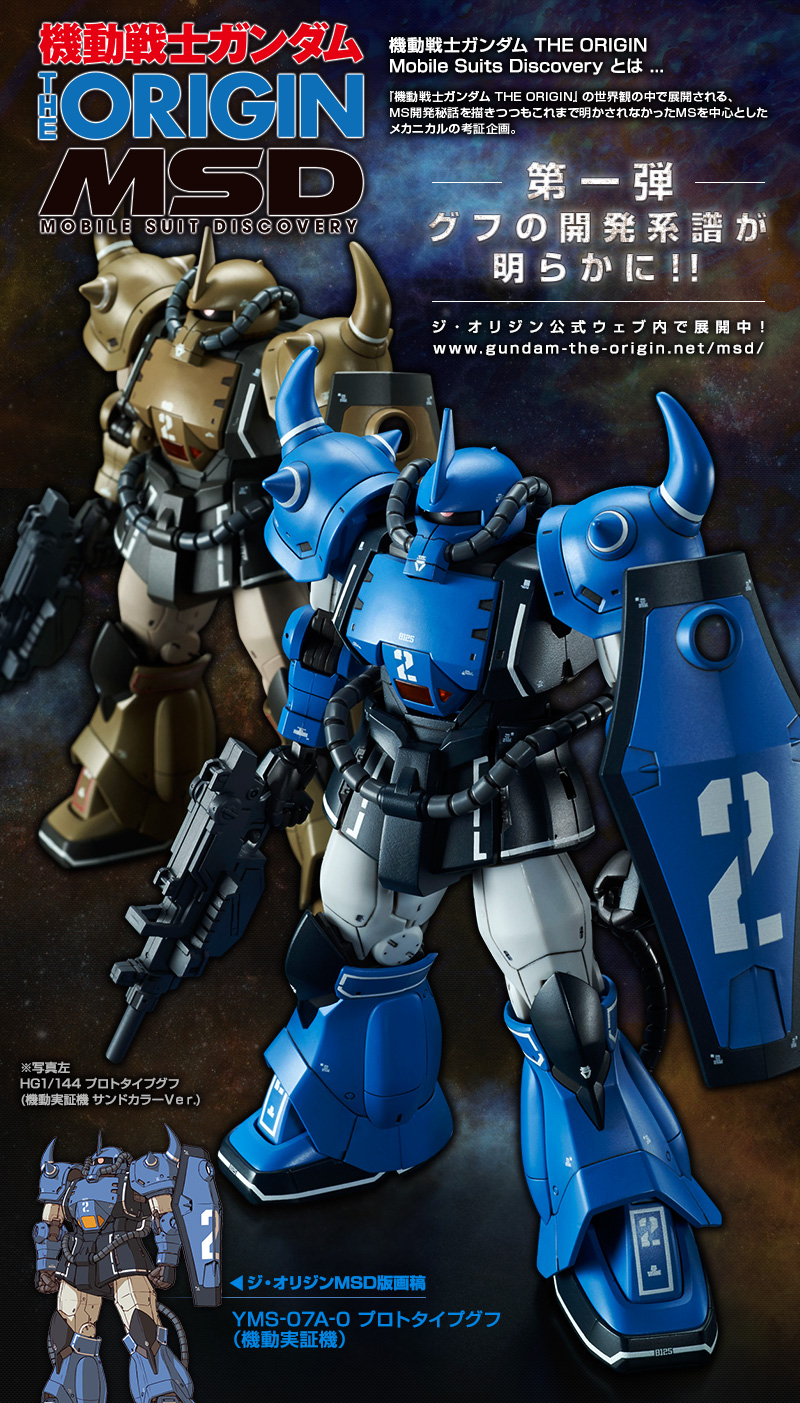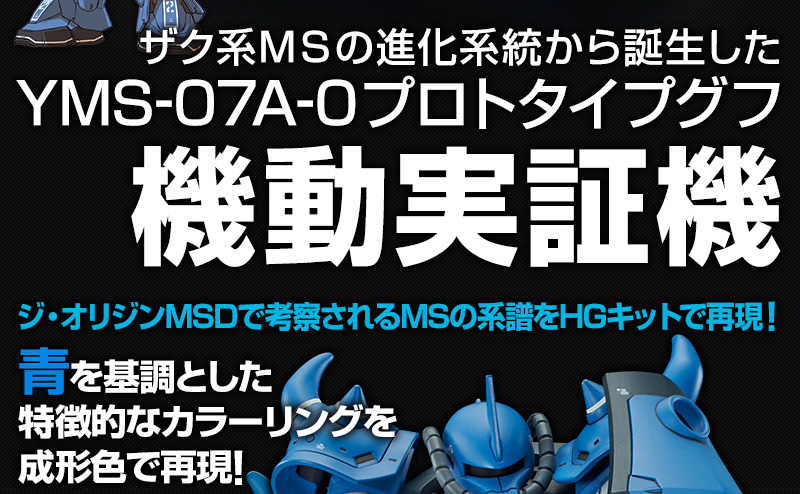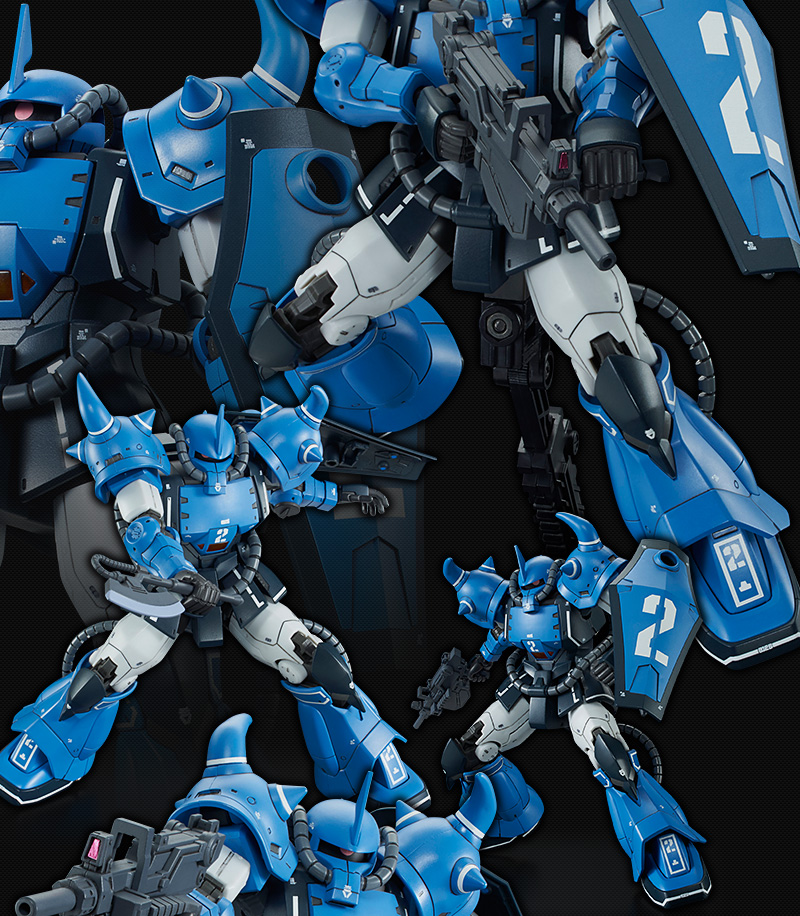 Translate Description:
Reproduce the genealogy of MS considered in The Origin MSD with HG kit!
"YMS-07A-0 Prototype Ghufu (MOV Blue Color Ver.)" Appeared from the evolution system of Zaku MS. !
From "Mobile Suit Gundam THE ORIGIN" MSD (Mobile Suits Discovery),
Commercialized the prototype Gufu (MOV Blue Color Ver.) With the HG series kit.
We reproduce impressive coloring in molding color! !
● Reproduce the distinctive coloring based on blue in molding color!
● Reproduce the shape of the forearm that is different from the "prototype Gyufu (tactical demonstration machine)" released at the store (sold separately)!
● The arms and legs are made up of two colors, unlike other gufus!
● Original markings included!
● Heat hawk comes in 2 types: battle form and storage form (for carrying).
Supplied Armament: MS Machine Gun / Heat Hawk / Shield
----------------------------------------------
1/144 scale assembly type plastic model
Target age: 8 years old or more
Product material: PS · PE
・ No glue is used for assembly
----------------------------------------------