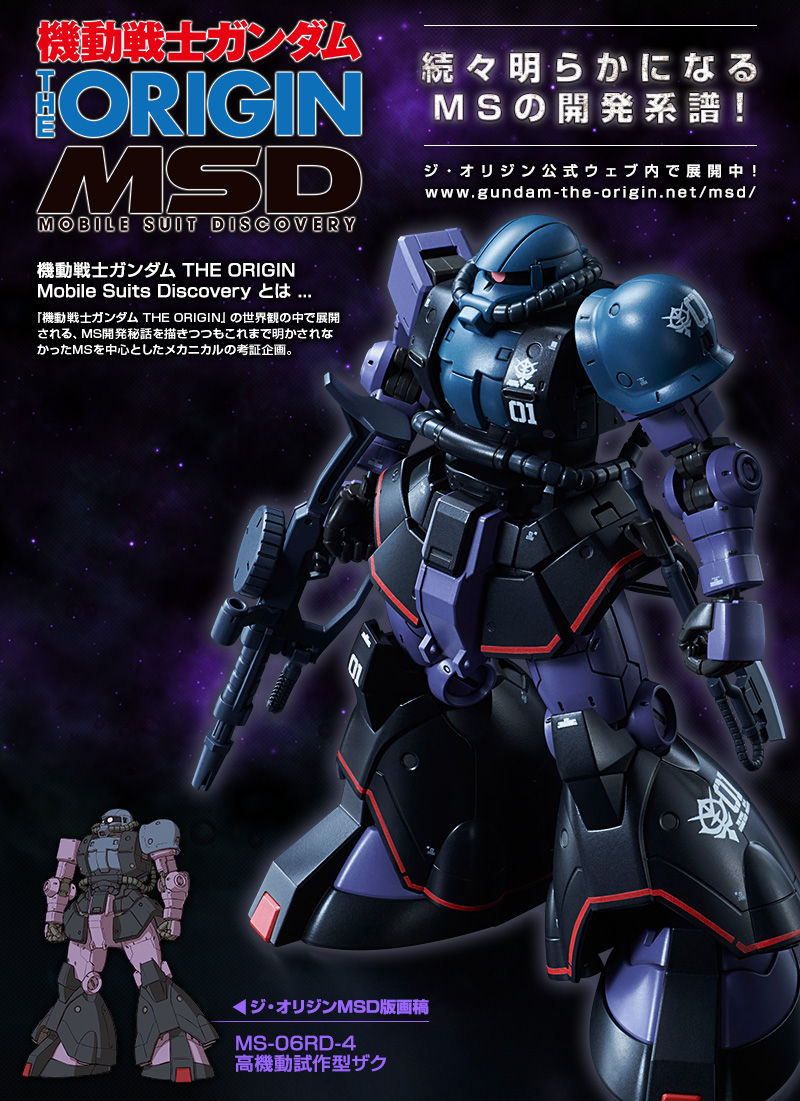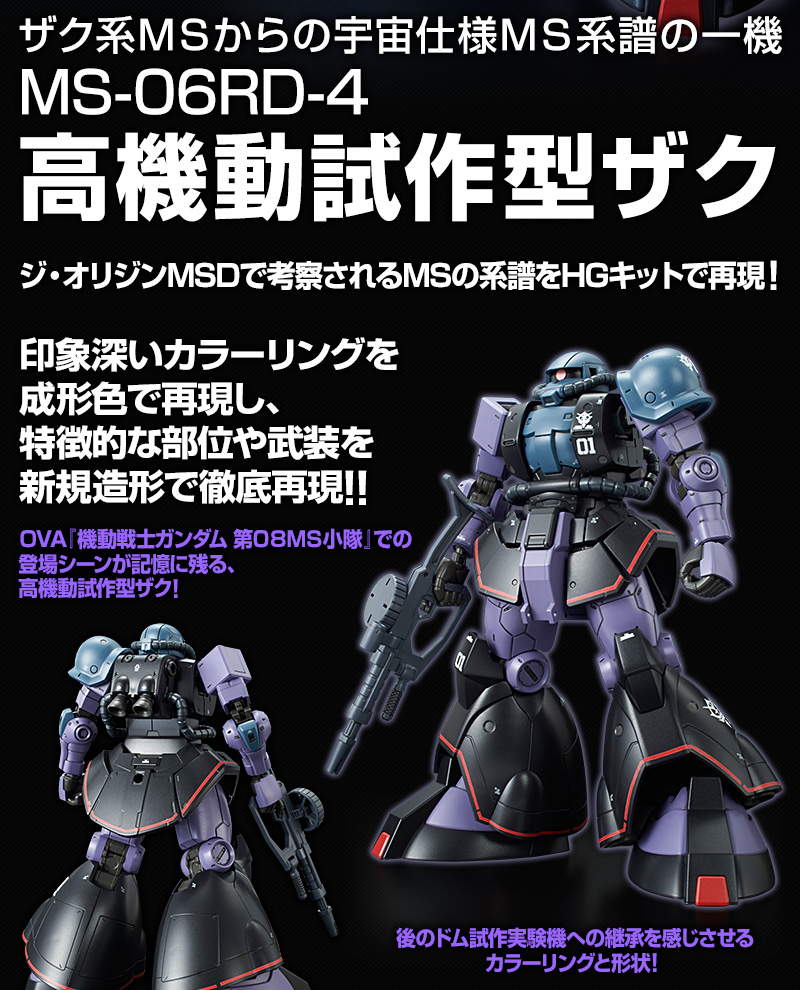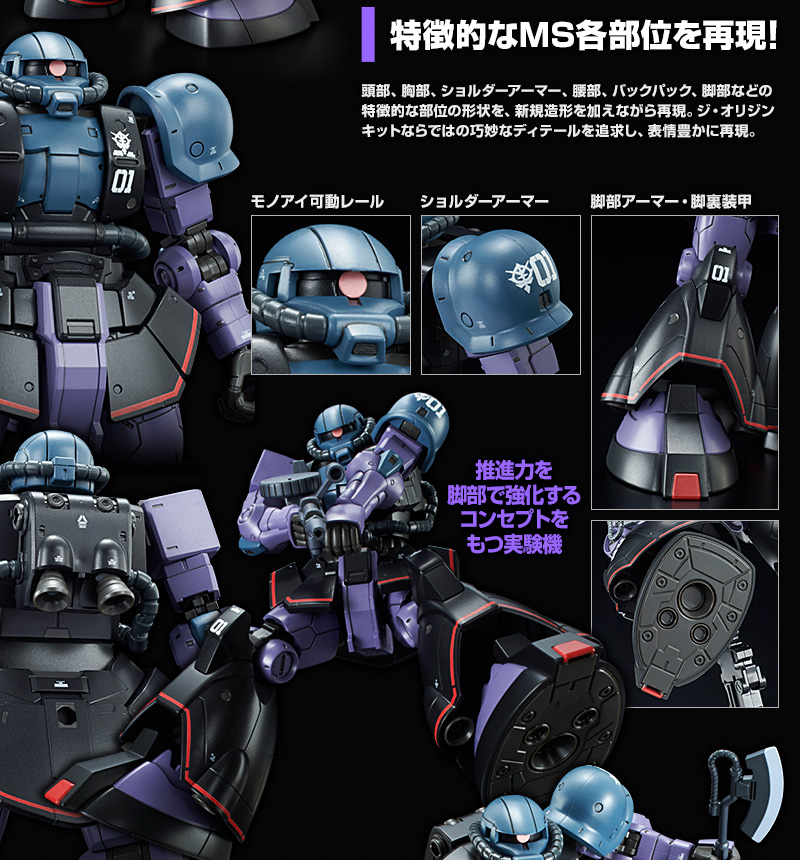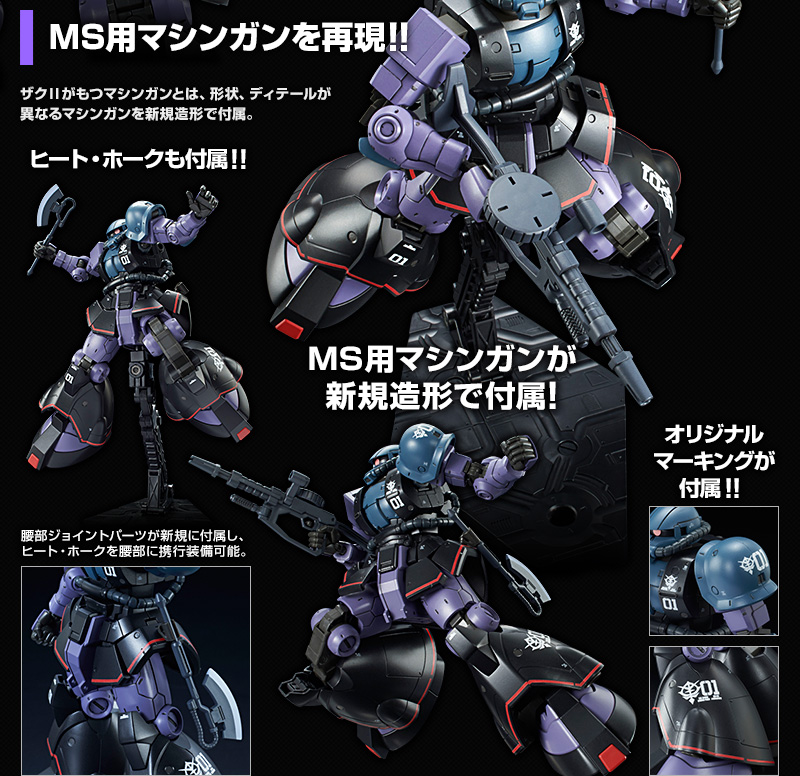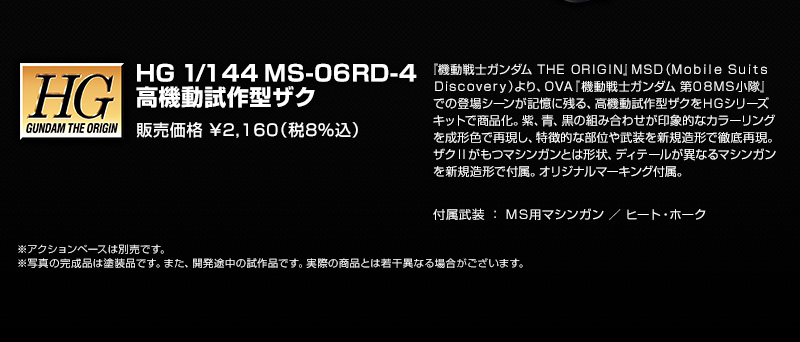 Translate Description:
Origin Genealogy of MS considered at MSD is reproduced with HG kit!
"MS - 06RD - 4 high mobility prototype type Zaku" that came into being from the evolutionary line of Zaku MS appeared! !
"Mobile Suit Gundam THE ORIGIN" From MSD (Mobile Suits Discovery)
The appearance scene in OVA "Mobile Suit Gundam 08 MS platoon" is remembered, high mobility prototype Zaku commercialized with HG series kit.
Reproduce the impressive color ring with molded color, reproduce characteristic parts and armed thoroughly with new shaping! !
● Reproduce the coloring impressive combination of purple, blue, black with molding color!
● Reproduce each characteristic MS site!
Shape of characteristic parts such as head, chest, shoulder armor, waist, backpack, legs,
Reproducing while adding new shaping.
Pursuing clever details unique to Origin Kit, reproduced expressively.
● MS Machine Gun Reproduction!
Machine gun that Zaku II possesses a machine gun with a different shape and detail, comes with a new modeling.
● Lumbar joint parts are newly included, and can be equipped with a heat / hawk on the waist.
● Original marking included!
Attached armed: Machine gun for MS / Heat · Hawk
-----------------------------------------
1/144 Scale Assembly Plastic model
Age: 8 years old and over
Product material: PS · PE
· Adhesive is not used for assembly
-----------------------------------------