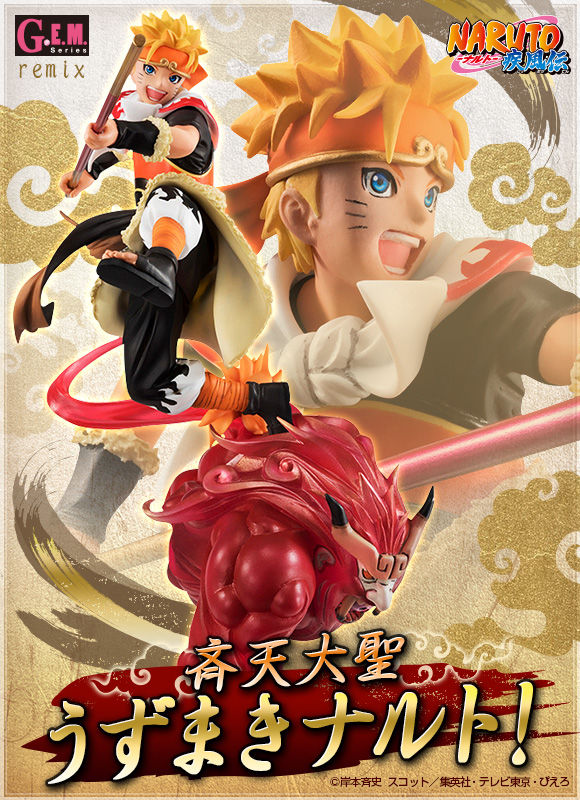 Translate Description:
A new lineup appears in the "G.E.M. series remix" that is developing with a dynamic theme and lineup!
Commercialization of Qianten Daizumi Naruto with the theme of "The West Journey" which became three-dimensional even at Petit Chara!
Jumping up high in the sky, the destination Naruto aims for is india, or even a good prospect ...!
"Kuremu (Kurama)" which came to accompany is accompanied, Sumitomo is three-dimensionalization in the form of "Tailed Beast: Son Goku".
If they are together surely the travel of Naruto can be relieved ...! What?
The exciting stalwart of St. James St. Uzumaki Naruto is full of exciting items.
Product size:

Tall: 200mm / 7.87"inch

Material:

PVC, ABS