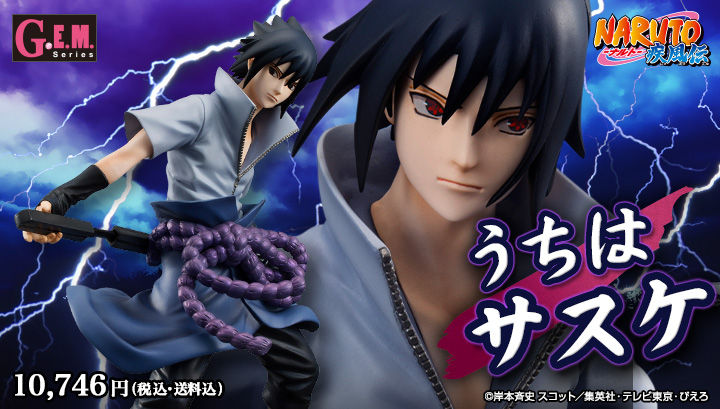 Translate Description:
"G.E.M. Sasuke" is reappearing according to the order of "G. E. M. Tallow Naruto Sennin Mode"!
Stereoscopically reproduced the muscular body form stylishly by the prototype of Kinosuke Nieto (Niii Kogyo).
The pupil can be replaced with "sharinganli" or "kaleidoscope sharingan eyes".
It is a product that expands the world view by decorating it together with "Itazuki Naruto Sennin mode" and Sasuke's older brother "Itachi".
Set content
· Painted finished figure
· Facial Replacement Parts
· Dedicated pedestal
Product size:

Tall: 240mm / 9.44"inch

Meterial:

PVC, ABS