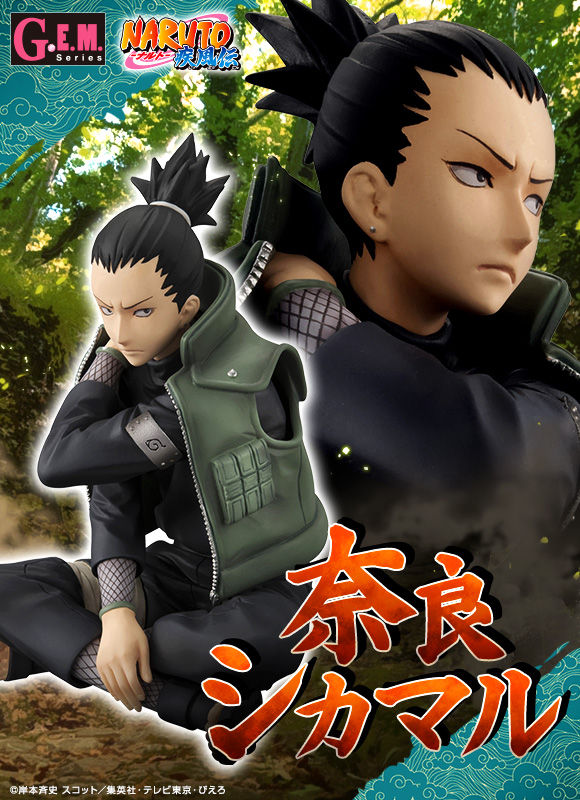 Translate Description:
"Would it be cool adults"
G. E. M. Series NARUTO - "Nara Shikamaru" appears from the Naruto Shippuden.
Shikamaru judge things calmly and perform duties. Considering the impression of being a little matured even compared with Naruto 's people,
"Troublesho" has become three-dimensionalized with a shikamarashii-like pose of habit.
While saying such a thing, surely it seems to pick up the voice of Naruto and everyone today as well.
Please enjoy and decorate it side by side with "G.E.M. series NARUTO - Naruto Shippuden" which has already been released.
Set content
· Painted finished figure
· Dedicated pedestal
Product size:

Tall: 150mm / 5.9"inch

Meterial:

PVC, ABS