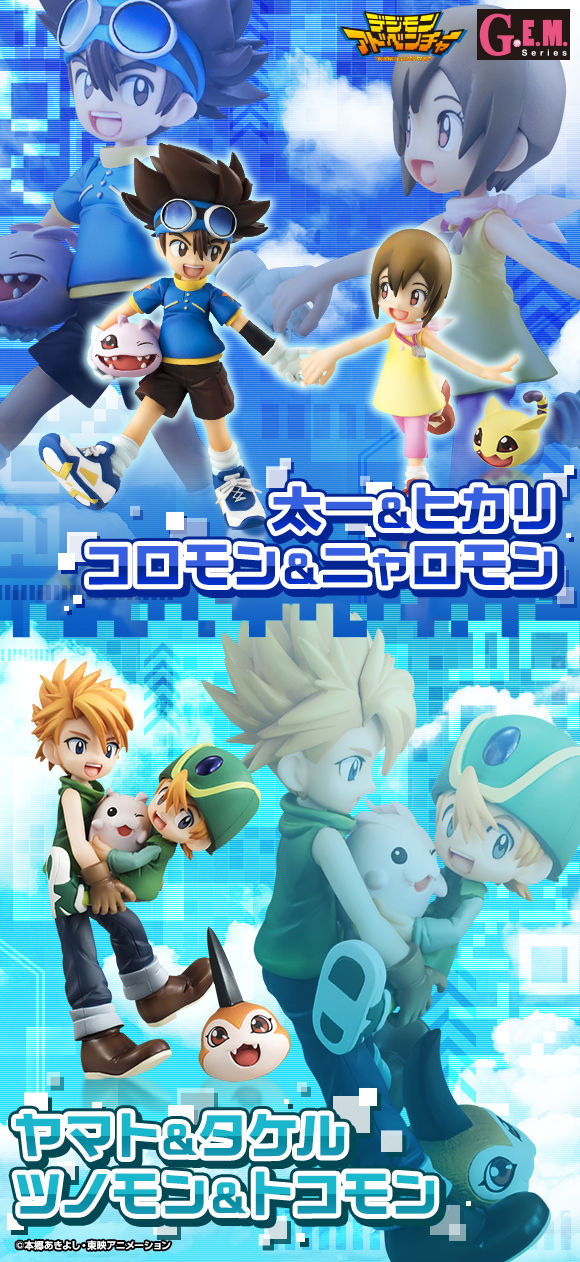 "The theme of the last item to announce to" Digital Monster 20th Anniversary "year is" Love "!
It is a lineup with a pose that feels brotherly love.
Past Digicolle! And the G.E.M. series to match the scale,
It is one item that you can enjoy as much as you can gather.
【Taichi Yagami, Hikari, Colomon and Nyaromon】
Yagami Taichi & Yagami Hikari Set is reproducing a smiley scene connecting friends and hands.
Colomon of two partners and Nyaromon are also together.
"We wanted to meet hikari early!" Nyaromon also appeared. It is a gentle item flowing item.
【Ishida Yamato and Takaishi Takeru, Tsunomon and Tochomon】
Ishida Yamato & Takaishi Takelet set is an item packed with love about Yamato's overprotection.
Tunnomon is not fixed so please circle around the foot of Yamato, please let me spoil.
"Yamato, please hold me too, please hold me!" The voice seems to be heard.
Product size:

Ta

ll: 150mm / 5.9""inch

Material:

PVC, ABS