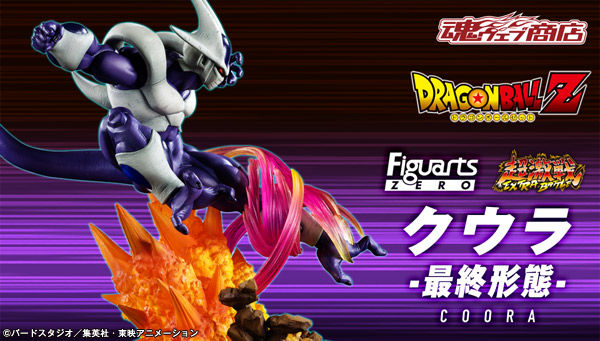 Translate Description:
From 'Ultra Fierce Battle - EXTRA BATTLE-', QULLA finally appeared in the final form!
To the diorama which spreads the world view, it reproduces the powerful battle scene with the effect of the glamorous clear parts which is dynamic! !
<What is "super fierce battle - EXTRA BATTLE -">
Figuarts ZERO's cool style (COOL STYLE) technology is consolidated, the character's battle scene
A series that reproduces the "coolest moment" with bold shaping and effects.
■ Set Contents
· Body (Effect, with base)
※ Each can not be removed.
Product size:

Tall: 220mm / 8.66"inch (Including effects)

Material:

PVC, ABS