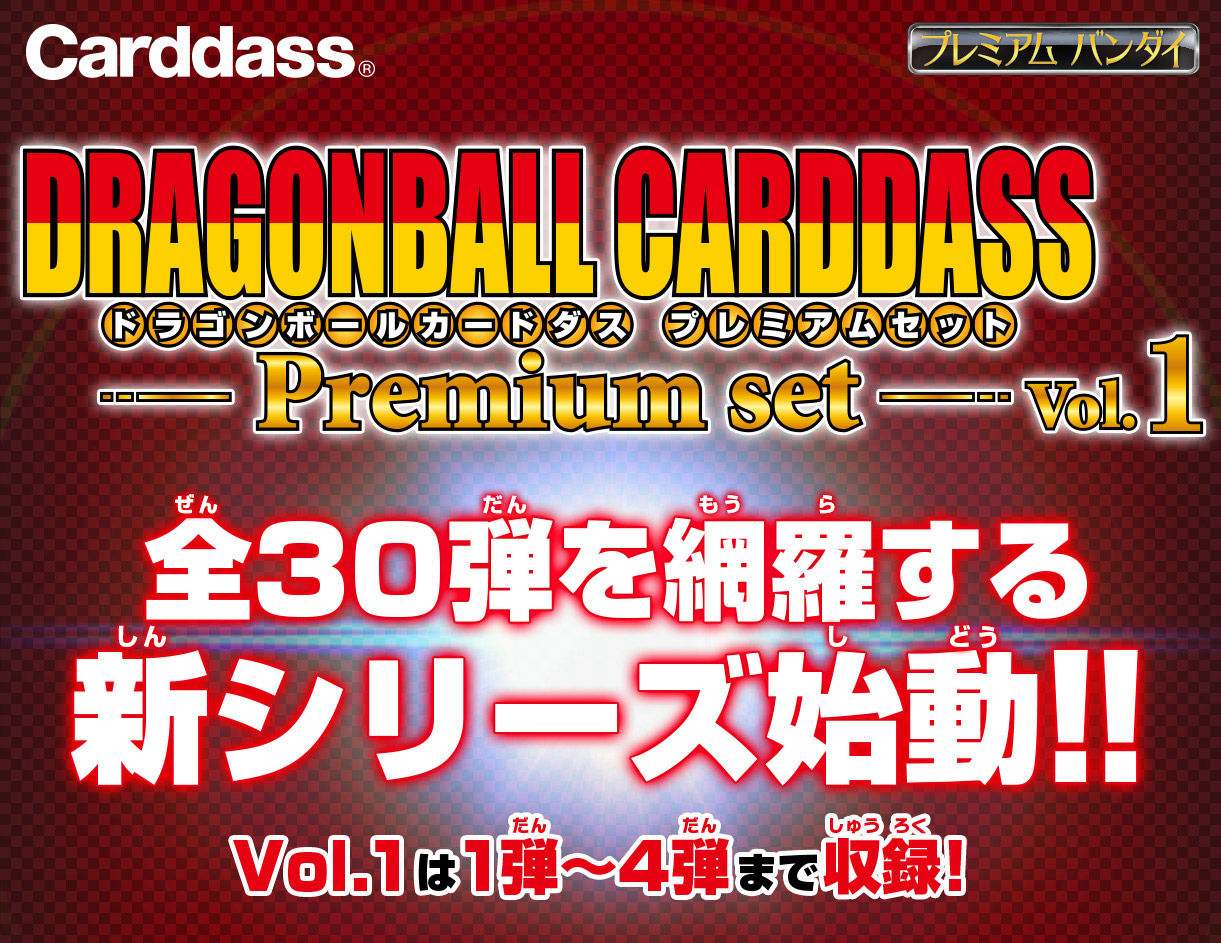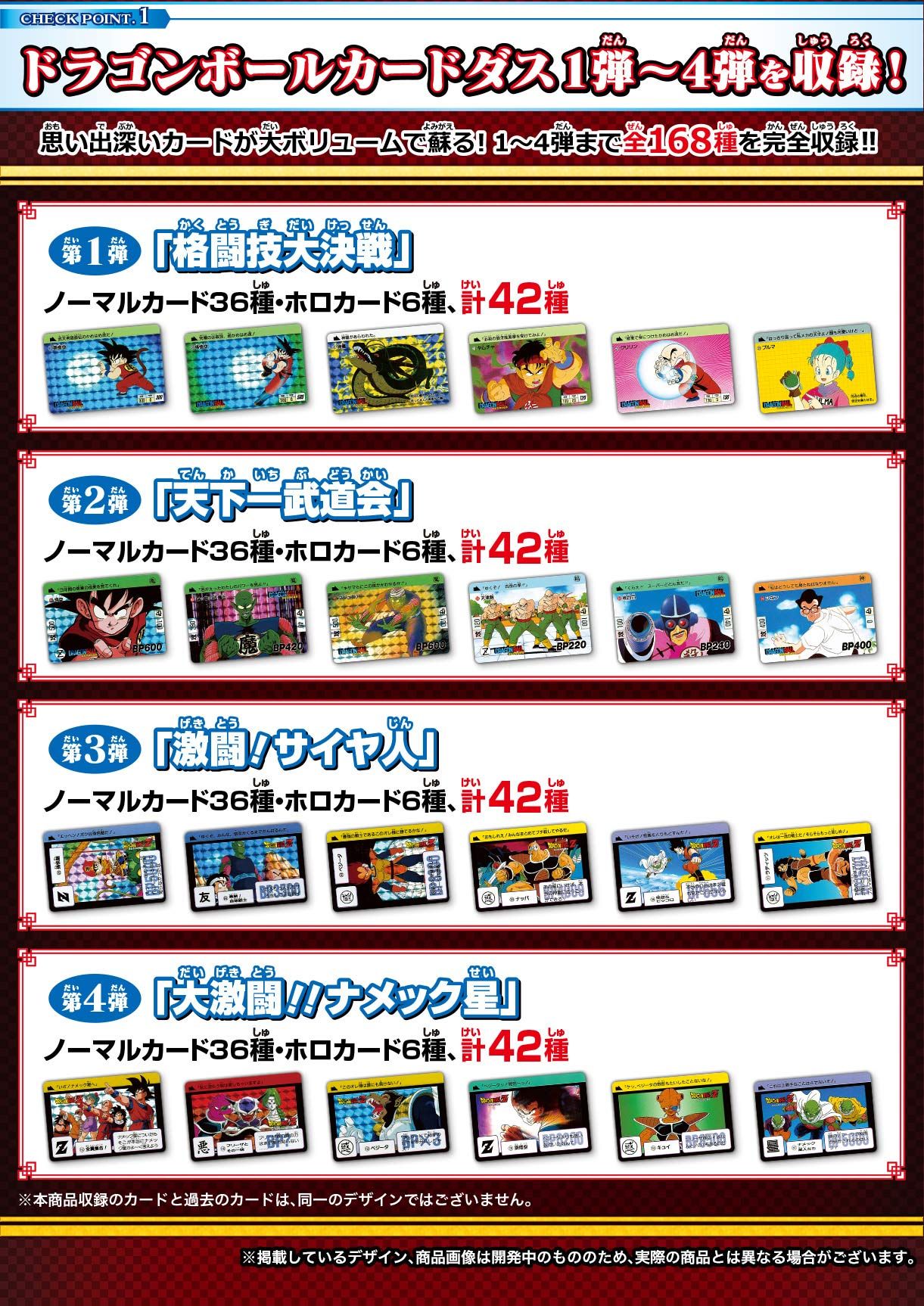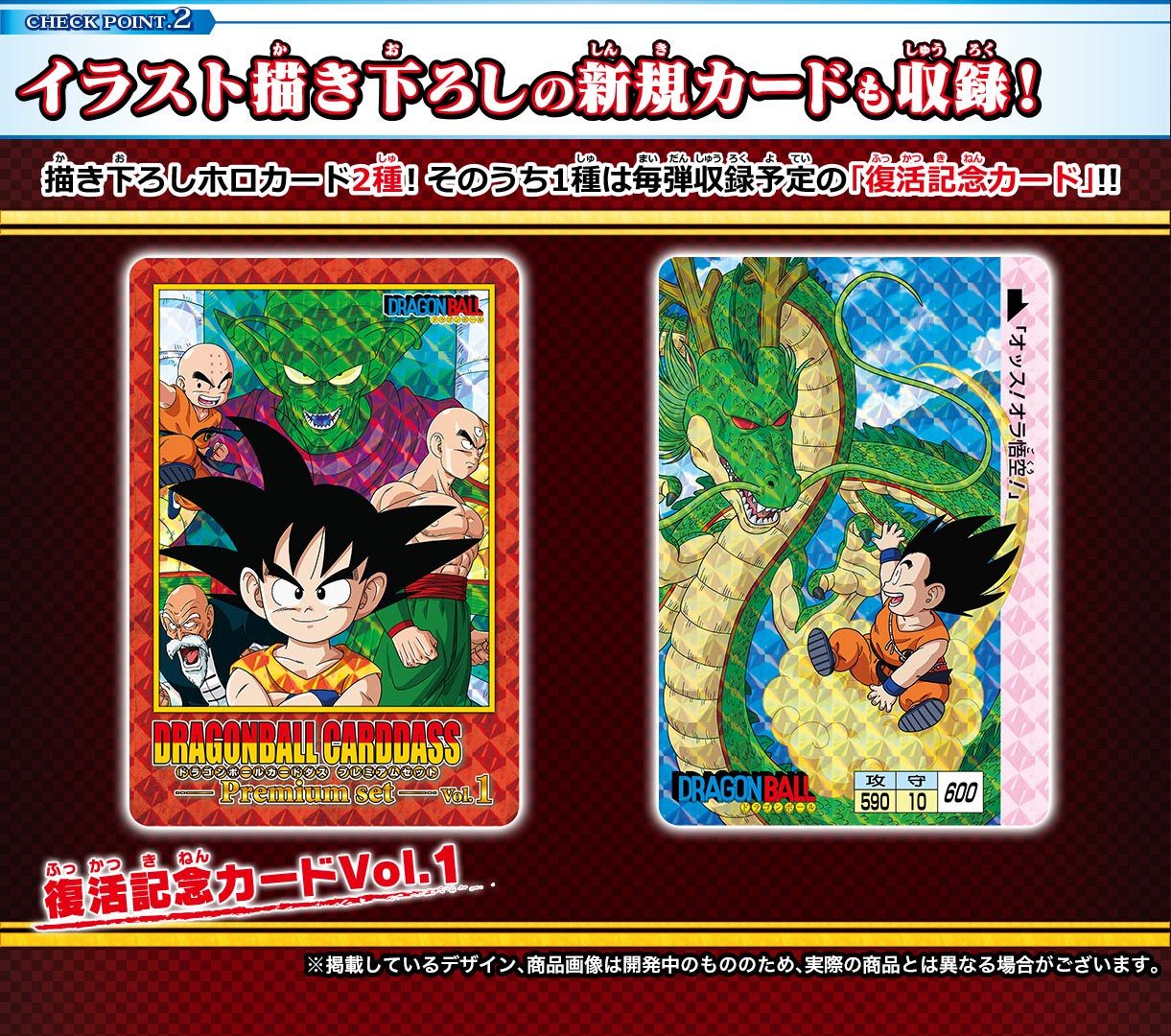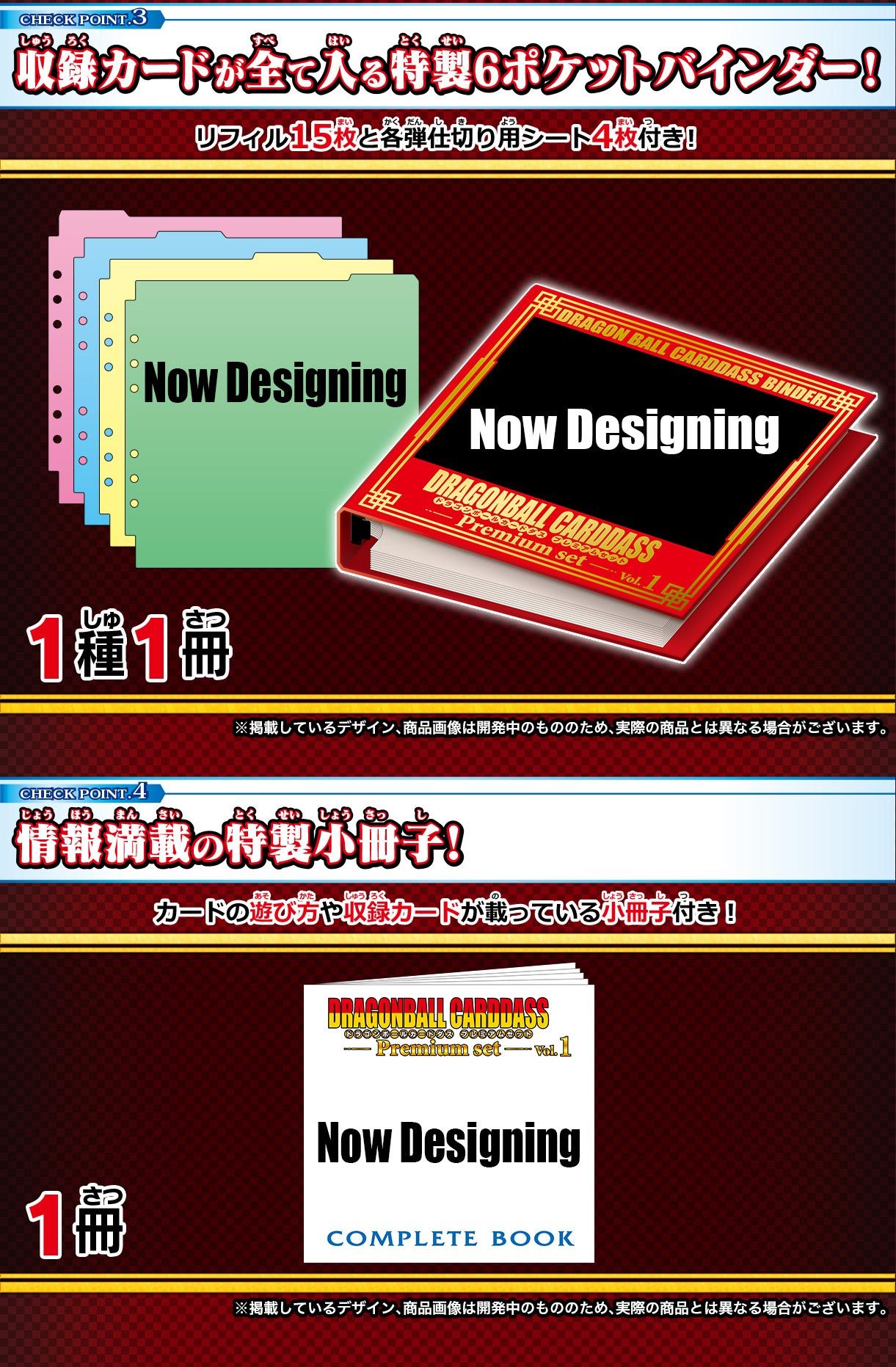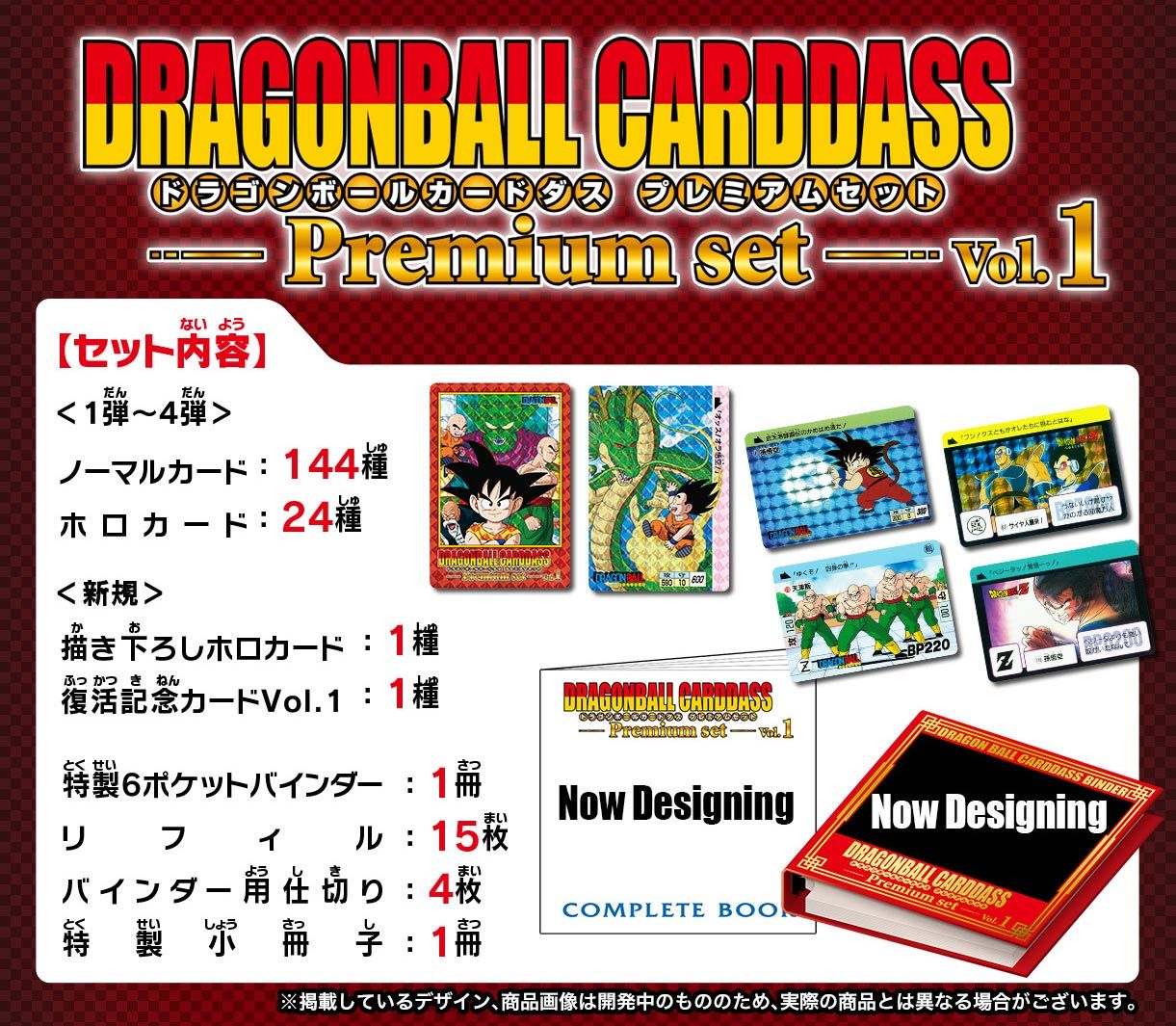 Translate Description:
New series start covering all 30 bullets from popular Dragon Ball Carddass!
The "Dragon Ball Carddass Premium set Vol. 1" contains all 168 species from 1 bullet to 4 bullets.
It is full complete set that special six pocket binder which can hold all cards, special booklet are set.
In addition, one new card and one resurrection commemorative card with a drawn-down illustration are also included! !
Dragon Ball fan must-see strongest collection series that nostalgia and newness were fused! !

【Set content】
・ Dragon Ball Carddass (168 types)
・ Draw down card (1 type)
・ Resurrection commemorative card Vol. 1 (1 type)
・ Special 6 pocket binder (1 book)
・ Refill (15 pieces)
・ Partition for binder (4 sheets)
・ Special booklet (1)
[Product material]
Binder fastening: ABS, PP, PC
Refill: PP
Horocard: PET, PP
[Target age]
9 years old or older
【Size】
W285mm × D270mm × H53mm
【Country of origin】
Card, etc ... Made in Japan