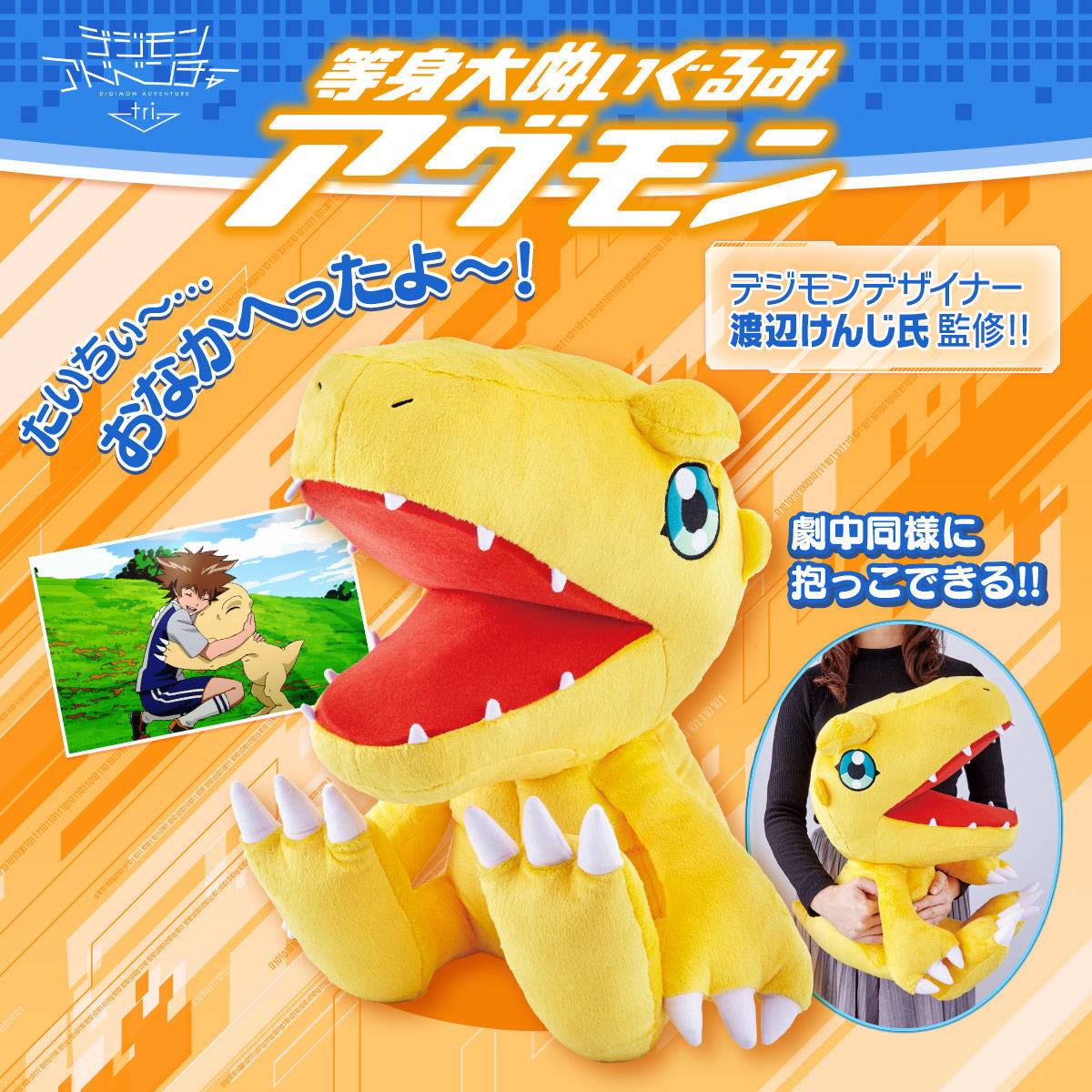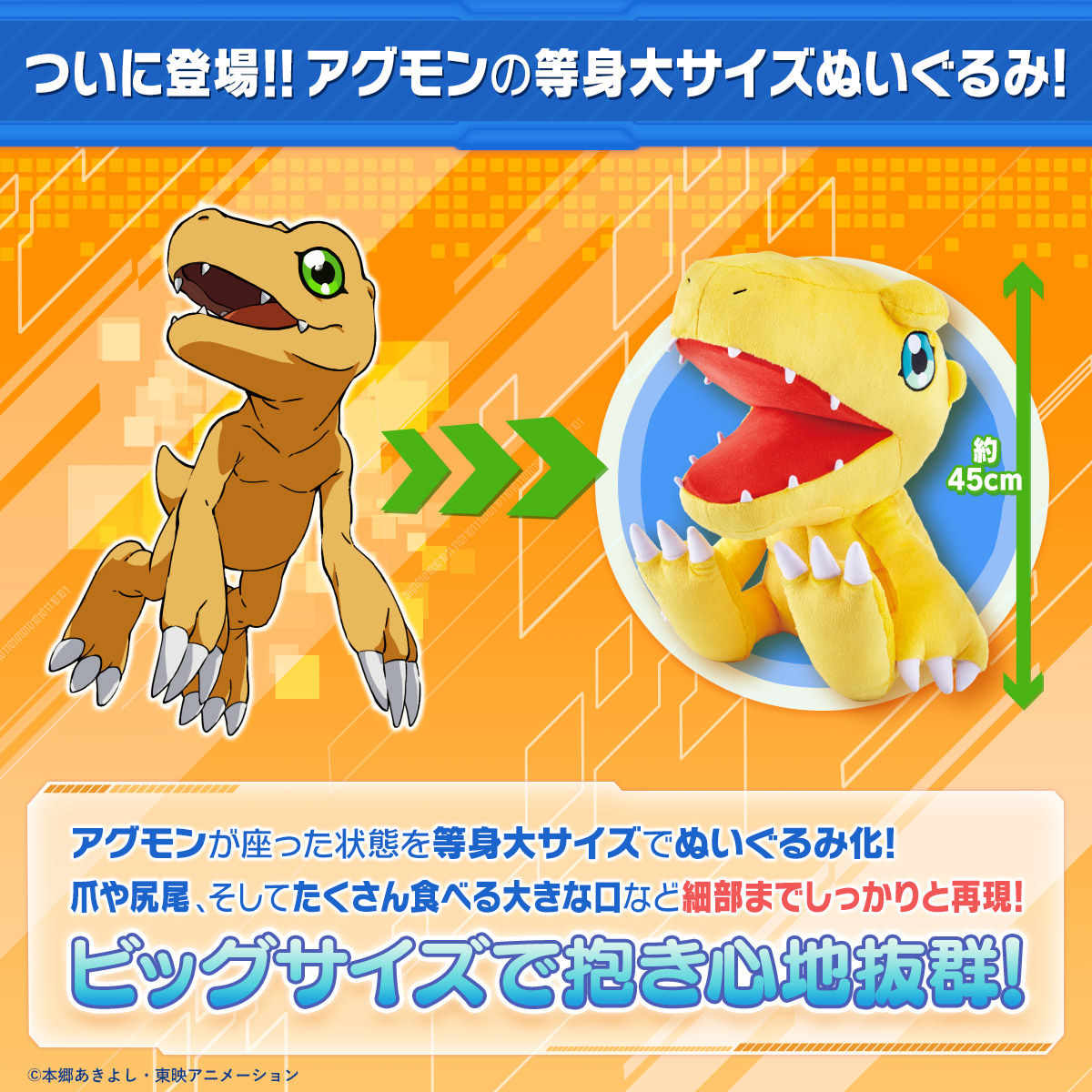 Translate Description:
"Agumon" of "Digimon Adventure tri." Appeared as a life-size stuffed doll with a height of about 45 cm
Description of item
On May 5, 2018 (Saturday), the protagonist of the protagonist Yagami Taichi (Yagami Taichi) partner Digimon "Agumon" of the chapter 6 "Our Future" will be theatrical release will be the life-size one Appeared in the stuffed doll series.
The state where "Agumon" sat down was made into a stuffed toy with a total height of about 45 cm which is a life size. Digimon designer Under the supervision of Mr. Kenji Watanabe, the details such as big eyes, nails of limbs, big mouth to eat a lot are reproduced tightly.
You can also hug "Agumon" full of love as well as in the play, enjoying plush toy play just like the real thing.
Set content
1 stuffed toy
Product size
Overall height 45 cm
Product material
polyester
Target age
15+
Battery
No need