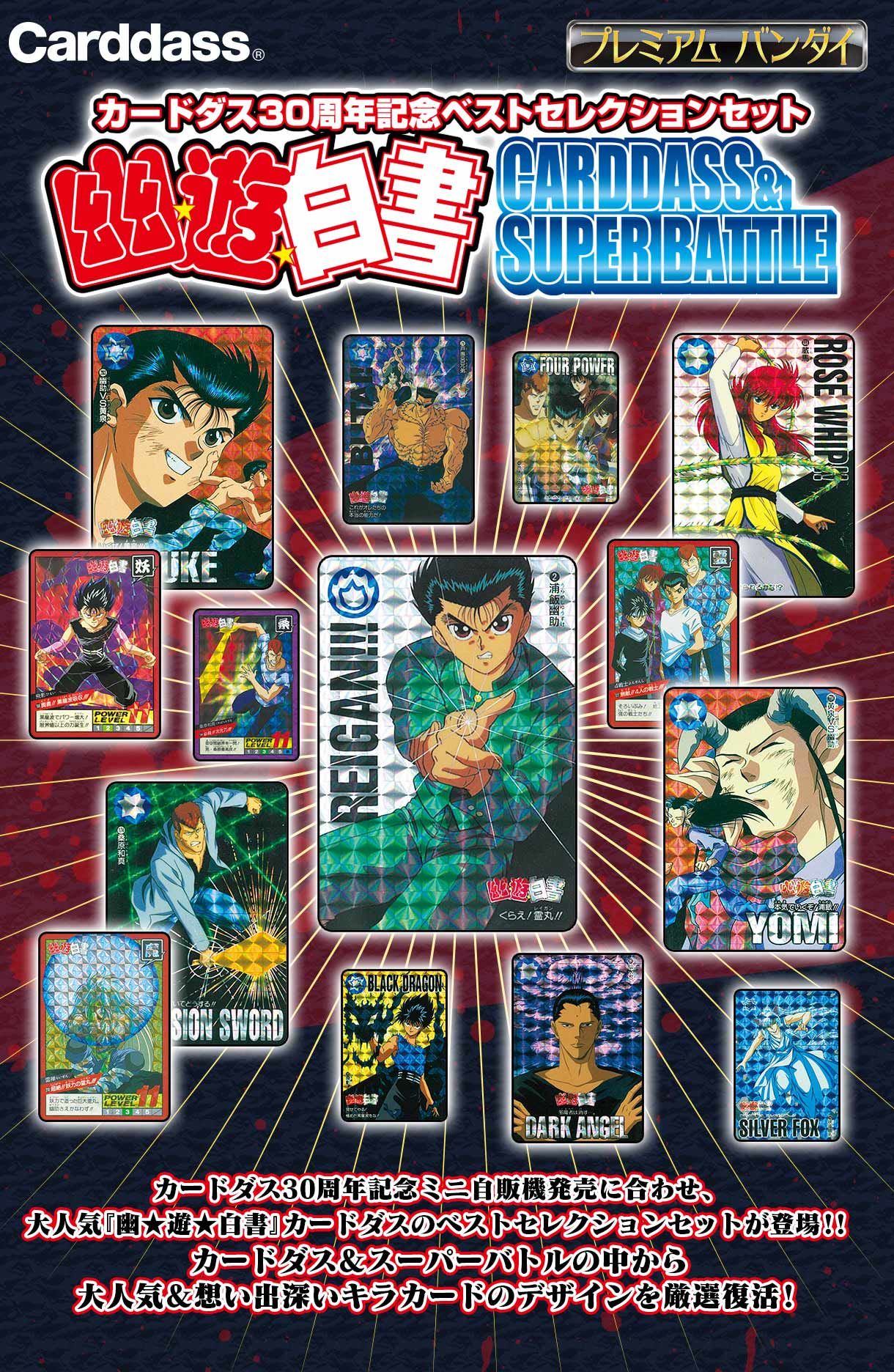 Translate Description:
In commemoration of the 30th anniversary of Cardadas "Cardhus" and "Super Battle" of "Yu Yu ☆ White Paper" are revivalized cards!
Carefully selected 28 popular designs such as Dark Martial Arts Society edition and Makai tournament edition.
In addition, we have recorded 4 kinds of cards using new drawing illustrations for this product, such as Koza and Kagurazaki who did extremely black dragon waves.
【Set content】
· 32 cards (prism tack)
· 5 original display sheets for Carddas mini vending machine
· Complete decoration seal for Carddas mini vending machine
【Product Material】
[Card]: PET, PP
[Display Sheet]: Paper
[Decoration seal]: PET
Age of target
15 years and over
【Size】
[Card] 86 x 59 mm
[Display Sheet] 88 x 58 mm
[Seal] Vertical 180 mm × width 120 mm