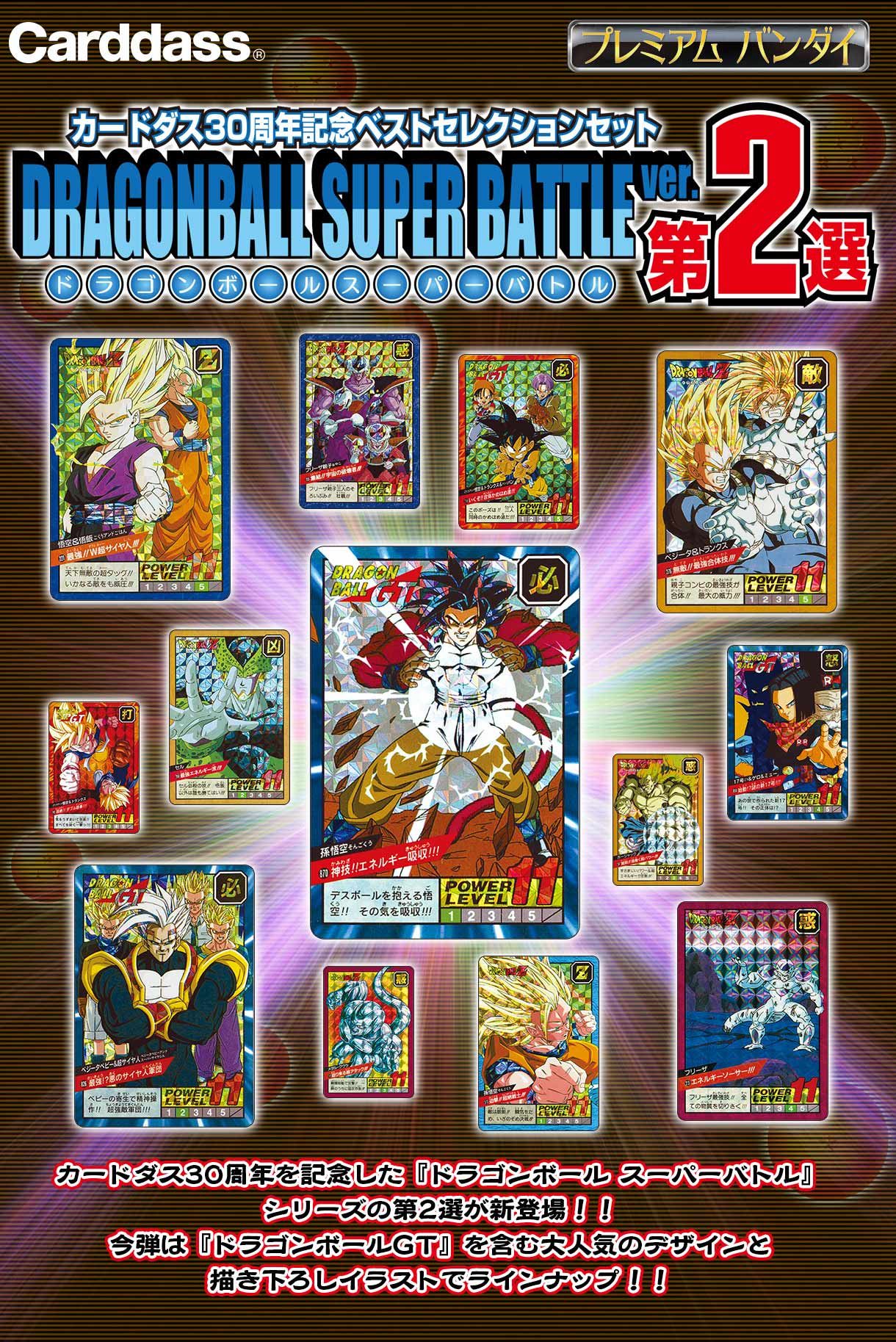 Translate Description:
The second selection of the "Dragon Ball Super Battle" series that marks the 30th anniversary of Cardard appears!
Choose 30 popular designs carefully selected + 2 newly drawn down!
It has become a card full of memorial feeling with all carddas 30th anniversary logo.
If you enter the 30th Anniversary Carddas Mini Vending Machine, even if you draw any card, you will be able to complete a vending machine with a dream that only Kira Card of your yearning will come out!
In addition to the 30th Anniversary Carddas mini vending machine original display sheet (5 types) and decoration seal included! !
You can customize mini vending machines to "Dragon Ball Super Battle" version! !
【Set content】
· 32 cards (prism tack)
· 5 original display sheets for Carddas mini vending machine
· Complete decoration seal for Carddas mini vending machine
【Product Material】
[Card]: PET, PP
[Display Sheet]: Paper
[Decoration seal]: PET
Age of target
9 years and over
【Size】
[Card] 86 x 59 mm
[Display Sheet] 88 x 58 mm
[Seal] Vertical 180 mm × width 120 mm