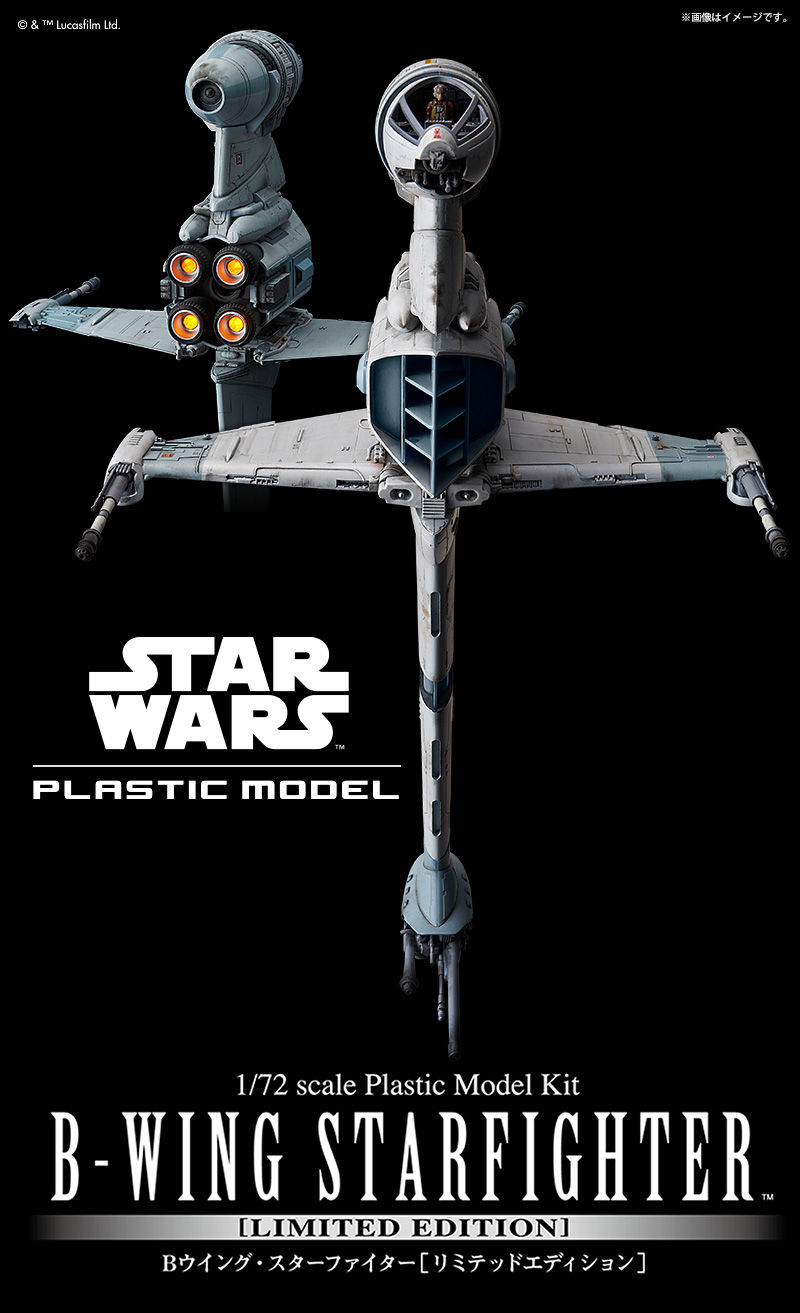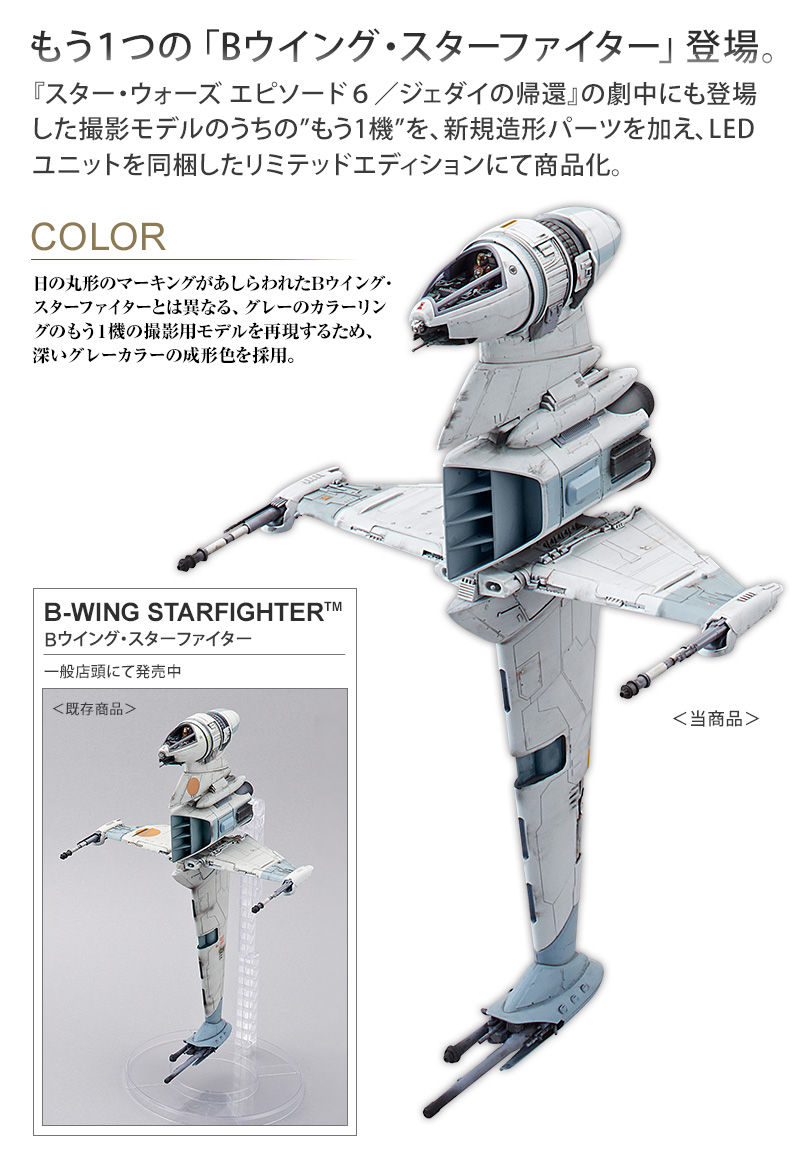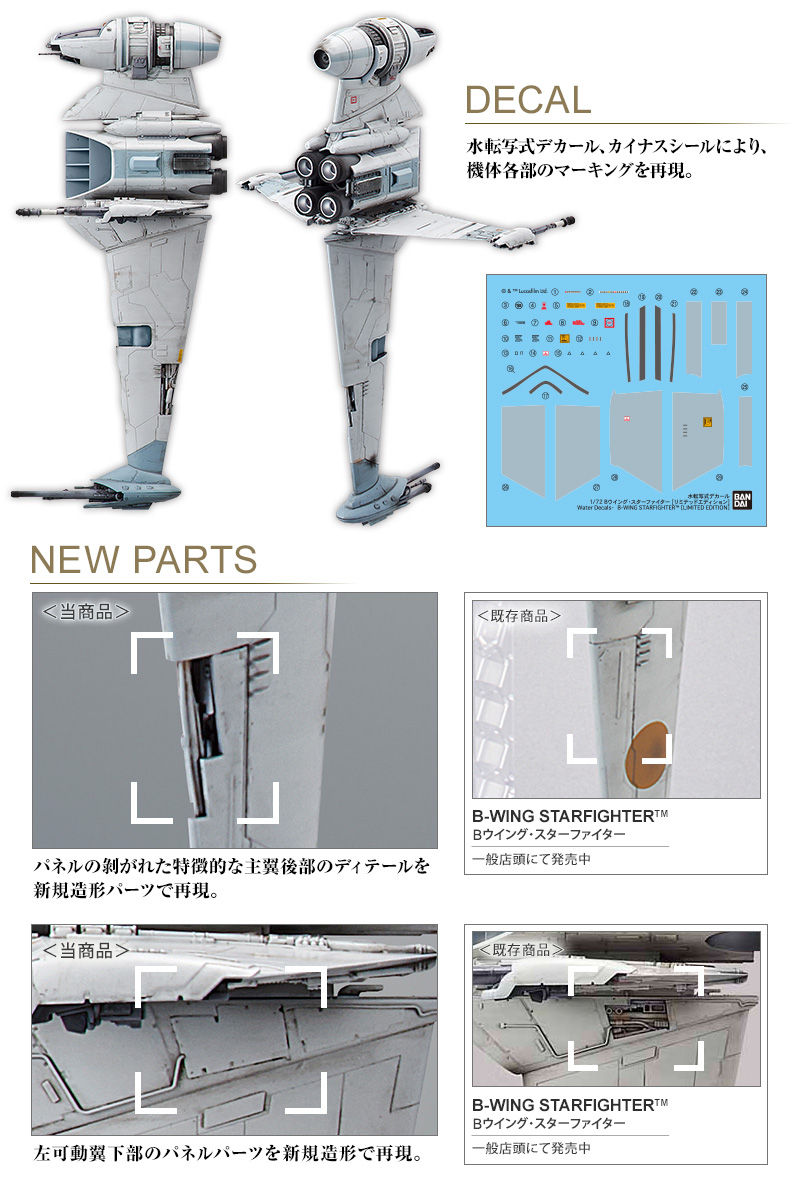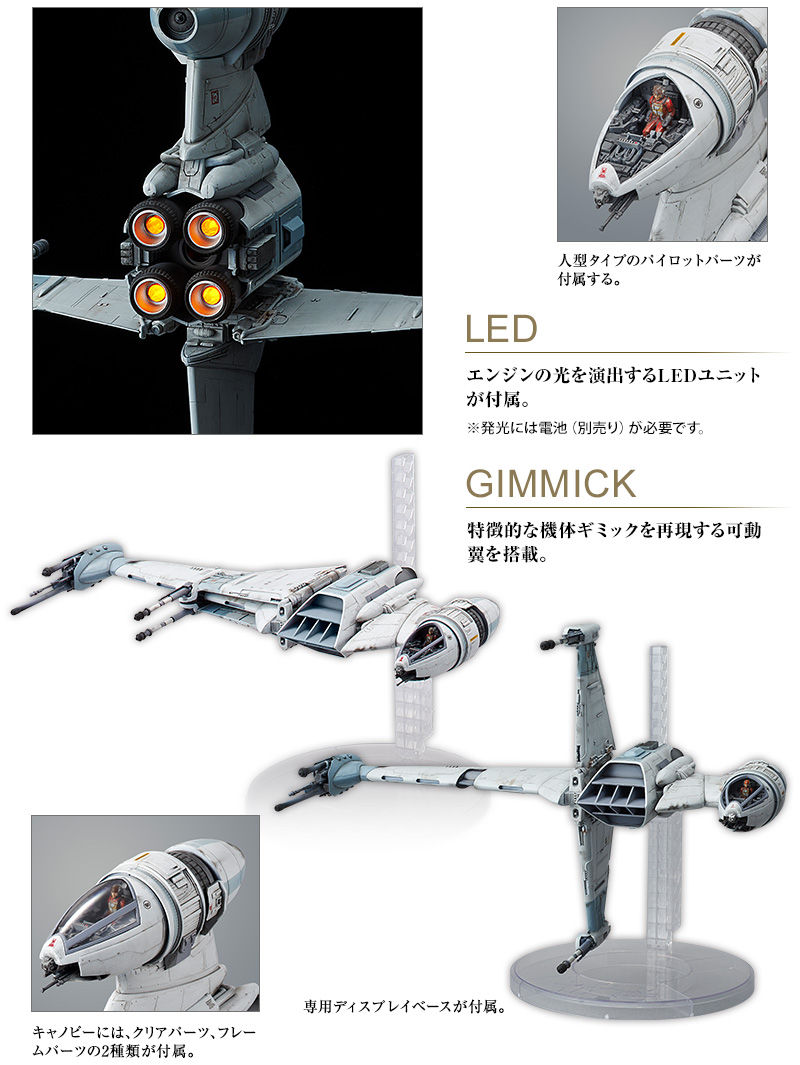 Translate Description:
1/72 scale Plastic Model Kit
B-WING STARFIGHTER [LIMITED EDITION]
--------
Another "B wing star fighter" appeared.
--------
"Star Wars Episode 6 / Return of the Jedi" Another machine that appeared during the play "Another machine"
Added new modeling parts, commercialized by Limited Edition with LED unit included.
● COLOR
It is different from ordinary B wing star fighter treated with Hinomaru marking,
In order to reproduce another shooting model of gray coloring, a deep gray color forming color is adopted.
● DECAL
The water transfer type decal and the kinus seal reproduce the markings of each part of the aircraft.
● NEW PARTS
The detail of the characteristic wing wing peeled off panel is reproduced with new modeling parts.
Also, the panel parts under the left movable wing are also reproduced by new shaping.
In addition, pilot parts of human type are attached.
● LED
An LED unit for directing the light of the rear engine is included.
※ Batteries (sold separately) are required for light emission.
-------------------------
Batteries used: LR 41 × 2 (sold separately)
※ Two batteries are required for one unit
※ Phillips screwdriver (optional) is required for fixing the battery lid
-------------------------
● GIMMICK
It has a movable wing that reproduces a characteristic airframe gimmick.
In addition, the canopy comes with two types of clear parts, frame parts.
[Accessory]? Display Base / Laser Effect Parts / 2 Canopies (Clear Parts / Frame Parts)
/ Marking Seal / Water Transfer Decal / LED Unit
-----------------------------------------
1/72 scale assembly plastic model
Target age: 15 years old and over
Product material: PS · ABS
· Adhesive is not used for assembly
-----------------------------------------